Do you have a pool in your backyard? Or do you have young children who like to spend their summer days splashing in the water? If so, you need a privacy fence.
It can be hard for you and your family to enjoy your backyard fully without one.
A privacy fence is much more than just a look at your outdoor space. It also offers many other benefits as well, including increased security and privacy.
If you're thinking about getting a fence for your backyard, read on for some great reasons why you need to install privacy fencing.
Table of Contents
Enhanced Privacy
Privacy is a fundamental need for every homeowner. A privacy fence acts as a physical barrier, shielding your home and yard from prying eyes. It ensures that your personal space remains just thatpersonal.
With a privacy fence, you can enjoy outdoor activities, host gatherings, or simply relax without worrying about unwanted attention or intrusion. It creates a secluded sanctuary where you and your family can feel at ease.
Increased Security
One of the significant advantages of a privacy fence is the enhanced security it provides. By creating a boundary around your property, a privacy fence acts as a deterrent to potential intruders. It makes it more challenging for unauthorized individuals to access your home, thereby reducing the risk of theft, vandalism, and other criminal activities.
Additionally, a well-built privacy fence with sturdy locks can keep children and pets safe within the confines of your yard, giving you peace of mind.
Noise Reduction
Living in a busy neighborhood can be noisy, with sounds from traffic, neighbors, or nearby construction sites. A privacy fence acts as a barrier to help minimize external noise, creating a quieter environment within your property. The solid structure of a privacy fence can absorb and block out sound waves, allowing you to enjoy a more peaceful and tranquil living space.
Boundary Definition and Property Value
A privacy fence helps define the boundaries of your property clearly. It eliminates any confusion or disputes with neighbors regarding property lines. This clear demarcation also enhances your property's value, as it provides potential buyers with a clear understanding of the extent of the land they are purchasing.
Improved Aesthetics
Apart from its practical benefits, a privacy fence also enhances the visual appeal of your property. Available in various materials, styles, and designs, privacy fences can be customized to match your home's architecture and personal taste.
Whether you prefer this wood fencing, a modern vinyl fence, or an elegant wrought iron fence, it can significantly enhance the overall aesthetics of your property. It adds curb appeal, making your home more attractive to potential buyers if you ever decide to sell.
Experience the Benefits of a Privacy Fence
Privacy fences offer a variety of benefits, from property value increases to increased safety and the ability to customize the look of your yard. For those in need of more security, privacy fences are an ideal solution.
Privacy fence installation can be a great way to add value and enhance your home aesthetic. Contact a professional fencing contractor today to get the most out of your privacy fence.
We have plenty of informative articles available to you throughout our site. Check them out!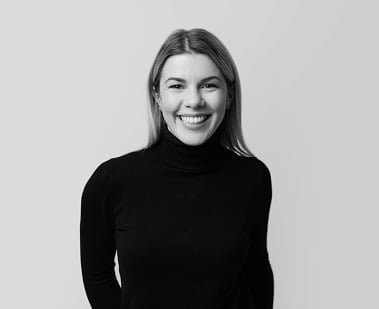 Nicole Ann Pore is a writer, an events host and a voice over artist. Travel, health, shopping, lifestyle and business are among the many subjects she writes about. Through quality and well-researched writing, she informs and even entertains readers about things that matter. She is also interested in film critiquing and filmmaking. Giving all the glory to God, Nicole graduated Cum Laude from De La Salle University Manila, Philippines with a Bachelor's Degree in Communication Arts.