Is it time to stock up on promotional items again? Are you hesitating because of the high costs of new marketing supplies?
In a fiercely competitive market, it's important to stand out. Custom business promotional items are an excellent way to drive traffic to your business and generate excellent word-of-mouth advertising.
Here are some benefits of custom promotional business items.
Table of Contents
Brand Recognition
Using promotional items is a great way to make sure that people remember your brand and keep you in their thoughts. When people use pens, mugs, or calendars with your name on them, it reminds them of your brand all the time. This helps them remember your brand, so when they need your goods or services, they are more likely to think of your company and remember it.
Increased Brand Exposure
Promotional items can help your brand reach more people than your current customer base. When people use or wear your branded items, like clothing, bags, or accessories, in public, they become walking ads and show your brand to a larger audience.
When someone sees your logo on a bag, t-shirt, or cap, it gives them a chance to recognize your brand and learn more about it. It makes people interested in your business, products, or services. The more people see your brand, the more likely you will get new customers and grow your market.
Cost-Effective Marketing
Promotional items are a cheaper way to market a business than traditional business advertising methods. While TV commercials and print ads cost money every time they are shown or printed, promotional products often only cost once to make but can bring in customers for a long time. The fact that promotional items last a long time is a big plus.
Unlike a 30-second TV ad or a print ad, which might be forgotten quickly, promotional items last longer. For example, a pen with your brand on it might be used for months or even years, reminding the user of your brand repeatedly.
In the same way, a long-lasting tote bag with your logo can help you go shopping with someone for a long time. When used wisely, promotional items can provide a high return on investment by reaching a large audience for a fraction of the cost of other marketing methods.
Customer Loyalty and Retention
Promotional items are a great way to show your current customers that you appreciate them and want to keep doing business with them. By giving them something useful or kind, you do more than give them a product or service.
You show that you appreciate their business and care about how they feel about your business. This can help your customers feel more emotionally connected to your brand. When customers feel valued and appreciated, they are more likely to choose your brand over others and become brand advocates.
When someone gets a promotional item, it can make them feel good. Every time they use or see the item, it reinforces their good feelings about your brand. This emotional bond makes it easier to keep customers and builds a stronger base for long-term customer relationships.
Increased Customer Acquisition
Promotional items can be a great way to entice new customers or prospects to try your business. Offering a gift with a purchase or as part of a marketing campaign can get potential customers' attention and interest them in your business. The item is a physical representation of your brand and can help them decide whether or not to buy from you.
Enhanced Customer Relationships
Promotional items can help you get to know your customers better and make them think of your brand well. By giving them high-quality items that fit their needs or interests, you show that you know them and care about them. This good experience can help build stronger customer relationships, leading to more trust, satisfaction, and loyalty.
Versatile and Customizable
Many different types of promotional items can be used in different industries, audiences, and marketing goals. You can choose useful things like stationery, tech gadgets, or clothing that go with your brand and make an impression on your customers.
Because promotional items are so flexible, you can choose items that match your brand's values, message, or industry focus. For instance, a cannabis-related company may offer custom rolling papers with prominently displayed logos. This will provide a unique and memorable way to promote their brand and cater to their target audience's interests.
Also, you can add your logo, a message, or a specific design to these items. This lets you make a cohesive and personalized representation of your brand. Customizing promotional items makes them more unique and special, which makes them stand out and helps people feel more connected to them.
Increased Visibility at Events
Promotional items work especially well at trade shows, conferences, and industry exhibitions. These events bring together a large group of potential customers or industry professionals. With these events, you can have great chances to raise awareness of your brand.
By giving out relevant and eye-catching promotional items, you can draw people to your booth or display, talk to people, and make an impression that will last. Your branded items not only draw people to your booth.
They can also help start conversations with potential customers. With this, it can give you the chance to talk to them in a meaningful way.
Memorable Marketing Tool
In a world full of digital ads, promotional items give people something they can hold and remember. Unlike online ads, which don't leave a lasting impression, a physical item does. By linking your brand to something useful or valuable, you make it more likely that people will remember your brand, which can lead to more engagement and business opportunities in the future.
Boost Your Brand With Business Promotional Items
Business promotional items are a great way to support your business's goals and objectives. They provide an inexpensive way to get your message out and create a great impression on potential customers.
To get started with your promotional item, contact a professional today to discuss which item is the right fit for your business goals.
We hope you enjoyed reading this article. If you found it helpful, be sure to check out our blog for more informative resources.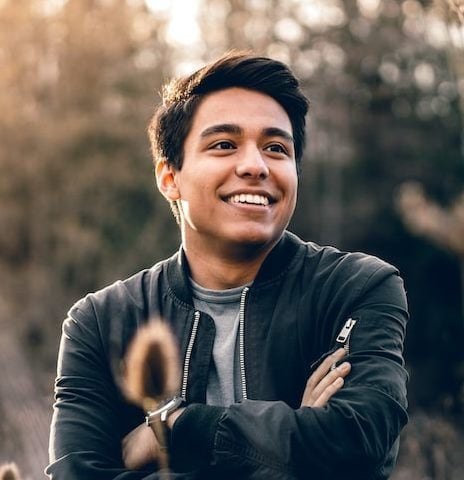 Wayne Probert is a senior reporter at Zobuz, covering state and national politics, and he is a grantee with the Pulitzer Center on Crisis Reporting. Before joining Zobuz, he worked as a freelance journalist in Kentucky, having been published by dozens of outlets including NPR, the Center for Media.