Have you decided to get divorced, but you aren't sure what to do?
You've heard stories of people getting tied up in prolonged divorces and drawn-out battles that last for years. If you want to get legal help, you want to do so in the least complicated way.
Though the legal process can drag out, you can determine the most convenient route to take. But for sure, you need a lawyer to get the best results in your case.
Keep reading to learn about the benefits of hiring a lawyer to handle a divorce for you. Let's get into it!
Providing Knowledge of the Process and Legal System
A lawyer can provide you with all of the information you need to make the right decisions about your case. They are also familiar with the relevant state and federal laws that might apply to your situation.
Furthermore, they can provide explanations of the different steps involved in proceedings, including:
filing for and responding to motions
attending court hearings
appearing in the courtroom
This knowledge can help you make sure that your divorce is completed in a timely and efficient manner, resulting in the best possible outcome for you and your family.
Gives Emotional Support
You may feel overwhelmed and unsure of how to navigate the legal system or what your rights are. Having access to an experienced legal advocate who can provide emotional support can be invaluable.
Additionally, he or she can also provide access to various resources that can give further support, such as:
counselors
therapists
mediators
support groups
In short, having someone you can trust during this difficult time can make all the difference in your emotional well-being and legal success.
Lawyers are Skilled Communicators
Lawyers are skilled communicators and can help ensure that your wishes are heard, and your best interests are represented. They can also provide sound advice and can work with both parties to come up with equitable agreements on the matters at stake.
In addition, having a lawyer on your side can be hugely beneficial in keeping acrimonious situations from escalating. They are adept at negotiating with the other party and ensuring that a fair agreement is reached.
Lastly, they can identify options and alternatives that you would not have considered.
Ensures That You Get a Fair Share of High Assets
An experienced divorce lawyer can help protect your assets and financial interests throughout the divorce process. They can even navigate the tricky waters of a high-asset divorce, helping to ensure that any decisions you make are in your best financial interests.
In addition, they will help to divide your properties as part of the divorce agreement. Ultimately, they will protect financial interest from:
breach of contract
asset concealment
fraud
Overall, a lawyer's legal knowledge can ensure that a person receives a fair share and a proper settlement. Read and learn more about high asset divorce to help you protect your rights, your wishes, and your family during this difficult time.
Top Benefits of Hiring a Lawyer for Your Divorce Case
Hiring a lawyer for your divorce case can make a daunting process significantly easier. They can ensure that you understand the process and your legal rights and that court dates are properly handled.
With all these benefits mentioned, there is no doubt that an attorney is an invaluable asset. Don't delay! Hire a lawyer today to discuss your case.
Did you find this article helpful? Check out the rest of our blog now!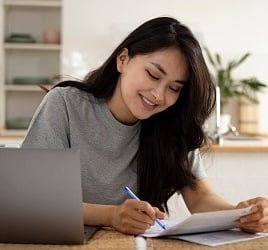 Amanda Byers is a graduate of Columbia, where she played volleyball and annoyed a lot of professors. Now as Zobuz's entertainment and Lifestyle Editor, she enjoys writing about delicious BBQ, outrageous style trends and all things Buzz worthy.