If you have indoor cats, the litter box is an essential part of your home. These mandatory pieces come in a variety of shapes, sizes, and designs. With so many types of litter boxes on the market, it's hard to figure out which one will be the best. In their search for a beautiful and functional box, many pet owners have discovered the benefits of using one with a top entry.
Cleaner
You know how messy litter can be if you currently use a traditional litter box. Each time your cat uses their box, litter sticks to their paws. It then gets tracked all over the house. You'll find it on the floors, in the carpeting, on the furniture, and even in your bed. When cats jump out of a top entry litter box, the litter drops back in. Some models even include a walk-off mat on the top.
These top entry boxes help keep the odors trapped inside too. You'll find it easy to add extra litter without your kitty being able to kick it right back out. Deeper litter means that they can do a better job of burying their waste, which also helps control odor. In fact, cats love to dig, but with a traditional box, the litter will go everywhere. Top entry designs contain that litter nicely. It also helps cats that tend to urinate over the edge of their litter box. Clean-up will be simple since the mess is in one convenient spot instead of scattered all over the house.
Aesthetically Pleasing
Traditional litter boxes are never what one could call pretty. They are usually large, cumbersome pieces that stand out like sore thumbs. This results in pet owners constantly struggling to find an inconspicuous corner to hide it in. This job is especially hard if it's an open box with no cover. While covered boxes with a side entry are better, they still provide a view of everything inside. This isn't exactly what you want to see when relaxing in your living room.
Litter boxes with a top entry have a much more attractive appearance. They blend functionality with style by using a sleek design that blends beautifully with your home decor. You'll finally have a litter box that can be placed in any room of the house without distracting from your home's decor. You'll find that they're available in several colors, making it even easier to keep them from being the center of attention.
While most cats don't like you to move their litter box, these top-entry versions can be moved with relatively little effort. The litter won't spill out if you need to relocate it to a bedroom during a party or other special occasion when you need to keep your cat away from the hubbub.
Convenience
If you have a dog, you know the trouble involved in trying to keep your pup out of the litter box. While the humans find the litter box a huge turn-off, dogs look at it like a treasure box. It's part of their instinctive behavior to get into the litter box and, unfortunately, eat what they find. This can lead to bacterial infections, worms, or even constipation.
How do you stop this behavior? Many homeowners end up creating elaborate obstacles in an attempt to keep their pooch out of the litter box. Baby gates, boards, and anything else they can find will end up in a pile surrounding the box, yet the dog still manages to get into it.
A top-entry box makes it almost impossible for a dog to get in. Even if they figure out how to get their heads inside, it's doubtful they'll be able to reach anything.
Most cats appreciate litter boxes with a top entry. They find them to be fun and easy to get into, and best of all, they can finally get the privacy they crave. While they can finally do their business without making a mess or worrying about the family dog, you'll enjoy these litter boxes' convenience.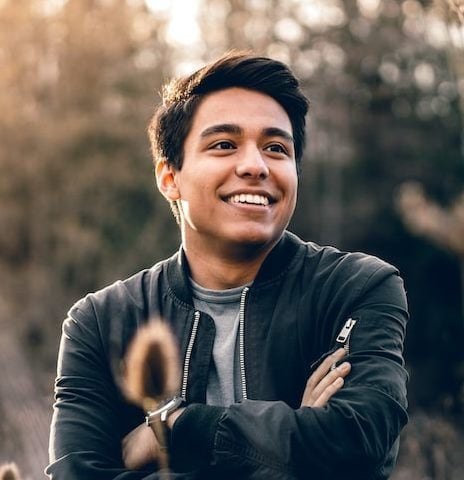 Wayne Probert is a senior reporter at Zobuz, covering state and national politics, and he is a grantee with the Pulitzer Center on Crisis Reporting. Before joining Zobuz, he worked as a freelance journalist in Kentucky, having been published by dozens of outlets including NPR, the Center for Media.