Have you just bought the best fireworks? As we all know, they can be dangerous if used mistakenly in your home.
You can keep your family safe but still enjoy your sparklers by learning how to store fireworks properly. But how are you going to do that? Well, we're here to help!
In this article, we're going to be looking at some of the different types of fireworks, what kind of containers you'll need for them, and some of the laws about these explosive tools.
Keep reading this guide on the basics of fireworks storage. Let's get started!
Table of Contents
Keep Fireworks in a Cool and Dry Place
When storing fireworks, it is important to ensure that they are kept in a cool and dry area. This is to prevent them from getting too hot and igniting.
It should also be dark to protect them from sunlight, as prolonged exposure can cause the chemicals in the fireworks to degrade. Additionally, it can help prevent any possible explosions and fires that could be caused by overheating.
These are some of the reasons why it's best to keep fireworks away from areas of high temperature and humidity. Finally, always make sure that they are completely extinguished before storage.
Store Fireworks Away From Sources of Heat and Flame
Fireworks can be incredibly dangerous if not stored correctly. To keep them safe, make sure that they are at least twenty feet away from any sources of heat or flame such as:
fireplaces
candles
lighters
grills
wood-burning stoves
Any spark or flame could ignite the fireworks, leading to serious damage and injury. Additionally, never store them close to furniture, curtains, fabric, wood, or other combustible items to ensure no accidental fires occur.
Finally, avoid storing them in hot areas which can cause them to deteriorate and become more volatile. When done properly, these precautions will help keep you and your family safe while enjoying the fireworks festivities.
Put Fireworks in a Sturdy Container or Box With a Secure Lid
Fireworks should always be stored in a locked container or box with a secure lid. This is especially important for households with children and pets.
A container with a secure lid can prevent children and animals from accessing the fireworks. This will reduce the risk of injury from airborne sparks.
In addition, the box can help prevent moisture from entering which can cause them to become brittle and deadly. This is extremely important to ensure that the fireworks remain protected from any kind of tampering or theft.
Replace the Original Packaging With a Waterproof Container
Proper storage of fireworks is essential for safety. To maintain its quality and condition, they must be stored in waterproof containers. These can be anything from plastic buckets or boxes with tight-fitting lids that are perfect for the job.
In addition, the containers should have a few inches of space around the fireworks to make sure they don't bump into each other and that they are not packed too tightly. Doing this may result in a highly dangerous situation.
To ensure that the fireworks are in top condition, they should be tested for any defects before being used and kept away from any debris that could cause an unexpected reaction.
Ensure Proper Labelling and Documentation
It is essential to always label and document your fireworks so that you know when, where, and how they were stored. To do this, make sure to include the type and size of the fireworks in your documentation.
Furthermore, ensure that the label is visible and placed in an easy-to-reach area. Remember that proper documentation and labeling will ensure an organized setup and help in keeping track of expiration dates that may come up over time.
Identifying the Best Containers for Different Types of Fireworks
Different types of fireworks require different containers to store them in. For instance, cardboard boxes are ideal for storing:
bottle rockets
sparklers
Roman candles
other handheld fireworks
If you plan to store larger fireworks, then a plastic storage container or metal box with an airtight lid is the best choice. In addition, firecracker-style fireworks should always be stored vertically in a metal box with a secure lid to ensure maximum security.
Lastly, display fireworks like professional rockets and mortars should only be stored in a dry place and never in a container.
Make Sure to Be Educated on the Fire Regulations in Your State
Fireworks that contain explosives require additional precautions when storing. You should put them separately from other fireworks products. It is also crucial to make sure to read your local fire regulations to understand the proper rules and regulations regarding handling and storing fireworks.
If these regulations are not met or followed, it could have some serious consequences, including fines. Keeping these guidelines in mind can ensure that your fireworks are stored safely and will be ready for their big show when needed.
Risks of Improper Firework Storage
Generally, fireworks must be stored in a secure place to prevent them from deteriorating. This can include a closet, under the bed, or on the shelf. If stored in a damp environment, they can become dangerous due to misfire or even explode unexpectedly.
Also, any firework that seems damaged or is more than one year past its expiration date should be disposed of properly. Moreover, they must never be stored near clothing, flammable materials, or in temperatures over 120 degrees Fahrenheit.
Lastly, never store foliage that is taller than the tallest firework in the storage area, as this can block all escape routes should an incident occur. To ensure safety, it is important to regularly inspect containers and check for damage or leakage.
Above all, it is critical to look for high-quality fireworks to ensure the safety of everyone. Whether you are a seasoned fireworks fan or a first-time buyer, Sky King Fireworks is sure to exceed all your expectations.
Safety Tips on How to Store Fireworks Properly
Buying fireworks can be fun, but they also require a lot of caution and special safety considerations. Taking the necessary steps on how to store fireworks properly will help ensure that they will last season after season.
So go ahead and follow the instructions and make sure your fireworks show is a blast!
Did you find this article helpful? Check out the rest of our blog now!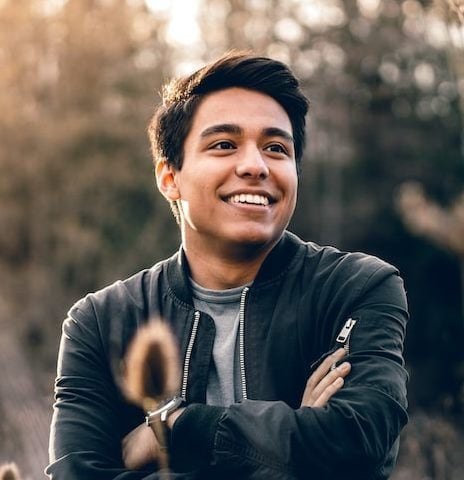 Wayne Probert is a senior reporter at Zobuz, covering state and national politics, and he is a grantee with the Pulitzer Center on Crisis Reporting. Before joining Zobuz, he worked as a freelance journalist in Kentucky, having been published by dozens of outlets including NPR, the Center for Media.