About 40 million Americans now provide some form of eldercare. And a lot of them are taking time away from their usual lives in order to do so.
If you're considering making a choice like this for yourself or for a loved one, it's important to do some background research first. Think about what kind of caregiver you need and what would be the best fit.
Since this is such a weighty decision, there is no silver bullet way of working it out. But we can give you a few useful tips on how to make your choice.
Here's a complete guide to choosing a caregiver.
Defining Your Needs
First, think about the type of care you need. Do you need help with basic tasks like bathing and dressing or help with medication?
Next, think about the amount of care you need. Do you need care 24 hours a day, seven days a week? Or are you looking for someone to provide a few hours? Knowing how much care you need will give you options for caregivers who are available to work the hours you need.
Check References
When checking references, be sure to ask about the caregiver's experience, training, and certifications. You'll also want to find out about their availability and whether they have any restrictions on the type of care they can provide. You want to be sure that the caregiver you choose is someone who will be attentive to your needs and respectful of your privacy.
Checking references can be a helpful way to learn more about a potential caregiver and help you decide if they're the right fit for you.
Interview Process When Choosing a Caregiver
When it comes to choosing caregivers for elder care, the most important thing is finding someone compatible with your loved one's needs and personality.
Make a list and set up interviews with each potential caregiver. During the interview, be sure to ask about their senior care experience and qualifications.
Ask your elderly loved one to meet with each potential caregiver. This will help you gauge their compatibility and see how they interact.
Once you have found the right one, regularly check in with the caregiver and your elderly loved one. This will help you ensure that everything is going smoothly.
Considering the Cost of Care
The cost of caregiving can vary greatly depending on the type of care needed, the location, and the length of time required. In-home care is typically less expensive than institutional care, but it is also more demanding. Budget for caregivers may cost more, but they can provide a higher level of care and support.
Ultimately, the decision of which type of care to choose should be based on the specific needs of the person receiving care. Also, consider the quality of care and the ability of the caregiver to provide the care needed.
Hire the Best Caregiver for Your Loved Ones!
If you are considering choosing a caregiver, this guide is a great place to start. It covers everything you need to know, from the different types of caregivers to how to choose the best one. With the right caregiver, your loved ones will be well taken care of and you can have peace of mind. 
Found this article helpful? Check out the rest of our website for more informative articles.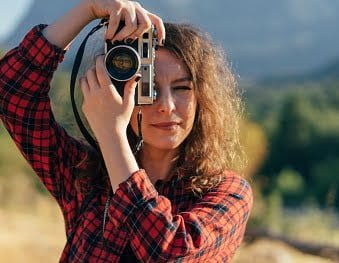 Andrea Parker is a reporter for Zobuz. She previously worked at Huffington Post and Vanity Fair. Andrea is based in NYC and covers issues affecting her city. In addition to her severe coffee addiction, she's a Netflix enthusiast, a red wine drinker, and a voracious reader.