Is buying supplements online safe? How do you make sure your personal information is not compromised and that you get your supplements from a legitimate seller?
If you are an online shopping newbie and want a cheat sheet while buying your supplements online, then read on. We will be covering all the aspects of safely buying supplements online today!
Let's get started!
Do Your Research
There are a lot of online supplement store websites, and it can be difficult to know which one to choose. The best way to find a reputable website is to do your research.
Look for websites that have been recommended by experts. Also, check to see if the website has a money-back guarantee. This will give you peace of mind when making your purchase.
Know What You're Looking For
When it comes to buying supplements online, it is important to know what you are looking for before making a purchase. There are a variety of supplements available, and not all of them are created equal.
Some supplements may be more effective than others, and some may be less expensive. Find a supplement that is right for you. There are a number of factors to consider when choosing a supplement, and you should take the time to find the one that is best for your needs.
Read the Reviews
When looking for supplements online, always read online customer reviews before purchasing. This will ensure that you are getting a quality product that will actually work.
There are a lot of scams out there, so you want to make sure you are not wasting your money. Also, pay attention to the ingredients list and make sure it does not contain anything that you are allergic to.
Understand the Potential Risks
When buying supplements online, it is important to understand the potential risks. Many supplements are not regulated by the FDA, so there is no guarantee that they are safe.
Also, some supplements may interact with other medications you are taking, so be sure to only buy supplements from reputable sources to avoid counterfeit products.
Consult Your Doctor
When it comes to buying wellness supplements online, it is important to do your research and consult your doctor. This is especially important if you are new to supplements or have any medical conditions.
There are also a lot of fake supplements on the market, so you need to make sure you are buying from a reputable source. Your doctor can help you figure out if a supplement is right for you and if it is safe for you to take.
Learn the Guide on Safely Buying Supplements Online Now
Now that you know the ins and outs of safely buying supplements online, go ahead and give it a try! Be sure to do your research on the brands and sellers beforehand, and always read the product reviews.
If you have any questions, feel free to reach out to the manufacturer or the seller for more information.
Did you find this article helpful? Visit more of our blogs!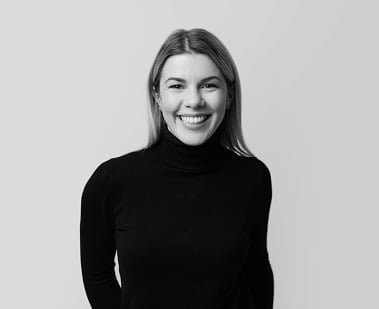 Nicole Ann Pore is a writer, an events host and a voice over artist. Travel, health, shopping, lifestyle and business are among the many subjects she writes about. Through quality and well-researched writing, she informs and even entertains readers about things that matter. She is also interested in film critiquing and filmmaking. Giving all the glory to God, Nicole graduated Cum Laude from De La Salle University Manila, Philippines with a Bachelor's Degree in Communication Arts.