Did you know that about 2.8 million Americans have some hair removal procedure in their life?
Whether part of that statistic, you probably hate hair on your legs, underarms, bikini line, face, or wherever. Luckily, you have many options to remove it.
Should you wax, go in the shower, shave, or use any other type of hair removal?
Read on to find out all of the hair removal options.
Waxing
This method involves the use of a hot wax that is applied to the skin with a cloth. After the wax has cooled, it is quickly removed, bringing the hair with it.
Waxing leaves the skin smooth and can last from four to six weeks, depending on how quickly your body hair grows back. Most salons offer various waxing services, including leg and arm waxing, bikini and Brazilian waxing, and facial waxing.
There are a few cons to waxing, such as pain, minor skin irritations in certain areas, and the possibility of ingrown hairs in sensitive areas. However, when done correctly, waxing can leave your skin smooth, hair-free, and exfoliated for up to six weeks.
Laser Hair Removal
It is a procedure that uses laser light beams to target and destroys hair follicles, resulting in hair not growing back in the treated area. This method is typically most effective on the face, underarms, bikini line, and legs.
Laser is one of the types of hair removal that only takes a few minutes for each session and requires a few treatments to achieve the desired results. It provides long-term hair reduction and is suitable for all skin types and tones.
It is also safe and highly effective when performed by a qualified professional.
Sugaring
It is an ancient form of hair removal that is becoming increasingly popular. It is an all-natural hair removal technique that is gentler and less abrasive than traditional waxing.
Sugaring uses a paste made from sugar, water, and lemon juice to bind the hair, and then the paste is gently pressed against the skin, removing the hair without irritating the skin as waxing does.
It does not use heat, so there's no risk of burning, and it is generally less painful than waxing. The result is smooth skin that lasts longer than waxing.
Plus, because sugaring uses natural ingredients, no irritating chemicals stay on the skin's surface. Sugaring is ideal for those with sensitive skin or those looking for a more natural approach to hair removal.
Electric Tweezers
These tweezers use electrical energy to remove unwanted hair from the body and face. They are often used as an alternative to laser or waxing since they are much less painful and can be used to target specific areas.
Electric tweezers are ideal for those who prefer a less invasive and more precise approach to hair removal.
Other best hair removal options today include waxing, laser hair removal, shaving, depilatories, and electrolysis. Each of these has its pros and cons and should be evaluated based on the individual's preferences and needs.
In addition, a laser hair removal machine is used to remove hair in some other types of hair removal options, making the process much faster and more effective.
Understanding the Different Types of Hair Removal Options
Many different hair removal options are available today, from waxing to threading. With so many options, you should experiment with a few to find the perfect one that suits your needs.
Give it a try for yourself and experience the smooth, irresistible results!
If you find this helpful, read more on our website!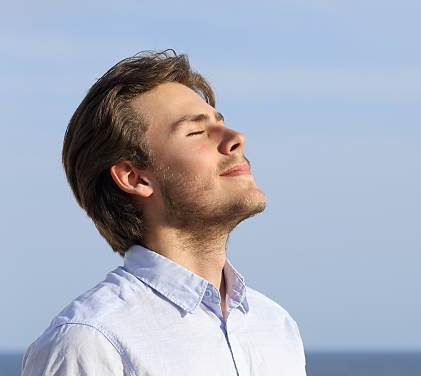 My name is Tom William a expert content creator and SEO expert having Proven record of excellent writing demonstrated in a professional portfolio Impeccable grasp of the English language, including press releases and current trends in slang and details.