During the COVID-19 pandemic, it's gotten harder to throw outdoor events. With loosened restrictions and the vaccine becoming more available, you may feel like it's time to throw an outdoor park event.
In this article, you'll get tips on choosing the right location, planning around weather conditions, and dealing with other potential problems.
So, start planning your exciting outdoor park events today and see how easy and fun it can be!
Set a Date and Allocate Enough Time
The most crucial tip for successfully planning park events is to start planning early. This will give you plenty of time to secure the perfect and convenient location and any permits that may be required.
Furthermore, it is essential to have a clear vision for your event. What kind of atmosphere do you want to create? What type of entertainment will you offer?
Answering these questions will help you create a successful event that your guests will enjoy.
Sanitation and Pest Control
Be sure to take into account both sanitation and pest control measures. To ensure adequate sanitation, arrange enough trash bins and ensure portable Viking Rental restrooms for your guests. Also, you should plan for regular trash pick-up and restroom cleaning.
Learn more about porta potty rental tips to ensure an adequately sanitized event.
Pest control is also essential, especially in hot weather when insects are more active. Be sure to have a plan for dealing with any pests that might be present, and make sure your guests are aware of the possibility of pests.
Power and Lighting
It is essential to have a reliable power and lighting solution in place to ensure successful outdoor park events. A generator can provide the necessary power for lighting, sound, and other equipment. If possible, it is also a good idea to have a backup generator in case of an emergency.
Portable solar lights can be a great way to provide lighting for an outdoor event and can be rechargeable for future use.
Promote Your Event
Promote your event ahead of time so that people are aware of it and can make plans to attend. First, use social media to your advantage. Create an event page on Facebook and share it with your friends. If you have a budget, you can also promote your event through Facebook ads.
You can also get local businesses on board. See if any nearby businesses would be interested in sponsoring your event. This will not only help with promotion but can also provide some much-needed funding.
Don't forget to utilize print media. In addition to promoting your event online, be sure to put up flyers in local businesses and community centers. You can also submit an announcement to your local newspaper.
Have a contingency plan
Here are a few things to consider when making your contingency plan:
Where will you go if it rains?
How will you keep everyone warm if the temperature drops?
What will you do if the wind blows?
Make sure to think about all the possible scenarios and plan accordingly. Even if the weather doesn't cooperate, you can still have a great time with a bit of planning.
Ready to Plan Outdoor Park Events?
Throwing outdoor park events can be a hassle if you don't know what you're doing. But, with proper planning and execution, your event can be a big hit.
Check out our blog for more tips, tricks, and guides about planning events and get-togethers.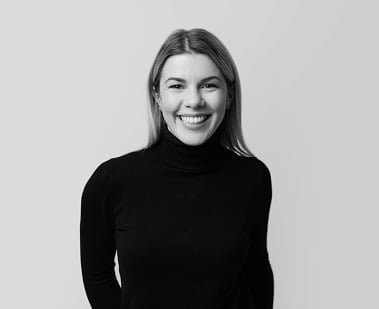 Nicole Ann Pore is a writer, an events host and a voice over artist. Travel, health, shopping, lifestyle and business are among the many subjects she writes about. Through quality and well-researched writing, she informs and even entertains readers about things that matter. She is also interested in film critiquing and filmmaking. Giving all the glory to God, Nicole graduated Cum Laude from De La Salle University Manila, Philippines with a Bachelor's Degree in Communication Arts.