Workplaces generally receive a power supply of between 230 to 400 volts. Without appropriate safety measures, these amounts of voltage pose many hazards.
Electrical enclosures encase electric equipment in a building. By so doing, these fixtures protect against electrical shock. This measure is essential in workplaces since accidents could result in legal issues.
There are many reasons to invest in electrical enclosures for your business premises. Read on to find out the importance of electrical enclosures in the workplace.
Prevent Electrical Hazards
Unenclosed electric wiring connections shock anyone who touches wiring with wet hands. Some electric connections also produce heat, sometimes building up to uncomfortable levels.
Electrical safety enclosures cover wiring connections, preventing electrical shocks on contact. Enclosures also contain the thermal effects of wiring connections.
Electrical enclosure boxes are visible. Thus people on the premises will be aware of areas with electrical wiring. As such, they can take extra caution when in those areas.
Protect Your Premises From Fire Hazards
Thermal build-up from electrical equipment poses a fire hazard. The heat from electronics can also cause explosions when the equipment is faulty.
Industries whose manufacturing processes produce flammable gasses face electric fire hazards.
Industrial electrical enclosures provide a controlled environment. Thus the effects of electrical wiring do not affect areas outside the enclosure.
Commercial electrical enclosures can withstand heat build-up from electronics. Thus they reduce the likelihood of the occurrence of a fire.
Promote Equipment Safety
Electrical enclosure cabinets protect your electrical equipment from external elements. For instance, they offer protection from water and humidity. This can damage your equipment.
Electrical enclosures made from metal and polycarbonate plastic can withstand high impact. These enclosures protect your equipment from impact damage.
Most electrical enclosures are fire-resistant. Hence, they keep your equipment safe in case of a fire.
They also prevent electromagnetic interference by conducting electricity. This feature is necessary for the electrical device manufacturing industry.
Improve Workplace Safety
Employees safety is the most important rule in any workplace. It is easy to ignore the danger electric equipment poses. But, accidents from electric equipment can be fatal.
If your employees work with electrical equipment, their workstations will likely be near the equipment. Thus, you risk endangering your staff if you have not installed electrical enclosures.
Electric wiring that comes into contact with metal surfaces could electrocute your employees. There is also an electrical risk when employees work in a wet environment or small spaces.
The heat from unenclosed electrical equipment can result in heat strokes and headaches. And in severe cases, it can result in death. Very hot equipment also burns anyone who touches it.
Any safety-conscious employer should have electrical enclosures on their premises. Installing electrical enclosure boxes protects your employees. This is from the safety hazards of working close to electronics.
Thus, you create an environment where your staff can work comfortably.
Create a Better Workplace With Electrical Enclosures
Installing electrical enclosures in your business premises helps create a conducive work environment. It also saves you money on electrical equipment repairs and replacements. Make your workplace safer and more functional with electrical enclosures.
Keep checking our website for more informative blog posts.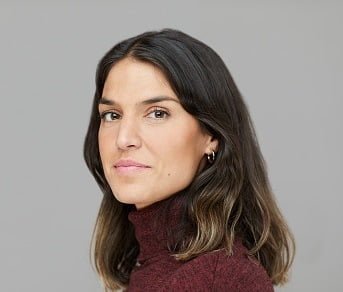 Lisa Eclesworth is a notable and influential lifestyle writer. She is a mom of two and a successful homemaker. She loves to cook and create beautiful projects with her family. She writes informative and fun articles that her readers love and enjoy.