Have you ever considered the potential impact a car accident might have on your legs? Or have you pondered the different types of leg injuries you could sustain in a car mishap?
Unfortunately, car accidents occur every day and can result in various leg injuries ranging from minor bruises and sprains to severe fractures and even amputations.
We delve into the most common types of leg injuries from car accidents and explore ways to prevent them. The goal is not to induce fear but to enhance awareness and promote safe driving habits.
Table of Contents
Types of Leg Injuries From Car Accidents
Common types of leg injuries that can occur as a result of car accidents. These injuries can affect different parts of the leg.
Bruises
Also known as contusions occur when your legs come into forceful contact with any part of the vehicle's interior or external surface, such as the dashboard, steering wheel, or door. Bruises may not seem serious initially, but they can cause immense pain and discomfort.
Strains and Sprains
A strain is a muscle or tendon injury, while a sprain damages a ligament. Both strains and sprains occur in car accidents due to sudden jerking motions or impact forces on the legs. These injuries can range from mild to severe, with symptoms including pain, swelling, and limited mobility.
Fractures
Fractures can occur when the force applied to your legs is too great for the bones to handle, causing them to crack or break completely. These injuries often need surgery and a long recovery period.
Dislocations
Injuries that cause your bones to shift out of their normal positions. They can occur in various joints of the leg, such as the knee or ankle, and are accompanied by severe pain, swelling, and limited movement.
Amputations
This can occur due to extreme impact forces or crushing injuries. This can have a significant physical, emotional, and psychological impact on an individual's life. If you or a loved one has suffered from such an injury, seeking legal guidance from a car accident attorney who can help you understand your rights and options is crucial.
Prevention Measures for Leg Injuries in Car Accidents
Prevention measures for leg injuries in car accidents are crucial for road safety and the well-being of those involved. These measures may include:
Wear Seat Belts
One of the most crucial ways to prevent leg injuries in car mishaps is wearing seat belts. They help keep your body securely in place and reduce the risk of being thrown around or out of the vehicle in a crash.
Use Airbags
Airbags provide a cushioning effect for your body, reducing the impact on your legs. It is crucial to ensure that the airbags in your vehicle are functioning correctly.
Maintain Your Vehicle
Maintaining your vehicle can also help prevent accidents and reduce the risk of leg injuries. Ensure that your brakes, tires, and other essential parts are in good working condition to avoid any mishaps on the road.
Learn More About Leg Injuries From Car Accidents and How to Avoid Them
Leg injuries from car accidents can impact an individual's life. It is crucial to be aware of the injury types that can occur and take preventive measures to reduce the risk.
Remember, prevention is better than cure. Prioritize safety while driving and take the necessary precautions to prevent injuries in car mishaps. Let's make safe driving a habit.
Did you find this article helpful? If so, check out the rest of our site for more informative content.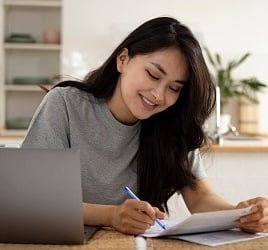 Amanda Byers is a graduate of Columbia, where she played volleyball and annoyed a lot of professors. Now as Zobuz's entertainment and Lifestyle Editor, she enjoys writing about delicious BBQ, outrageous style trends and all things Buzz worthy.