If you're going to open a company, you need to understand every financial matter that comes with the territory. Every business comes with its own set of operating costs, which you should become aware of when you open your doors.
So what are some of the most common expenditures for someone opening a company? The cost of doing business will become clearer when you follow the tips below.
Breakdown Your Startup Costs
Before you do anything else, it is important that you consider the startup costs for your business. Coming up with business capital is often the most difficult part of the process, though it is also the most important.
In addition to drawing up a business plan, you will have to contend with expenses related to designating and filing your business, funding your initial materials and equipment purchases, paying licensing fees, and a host of other matters. It takes a while for any business to turn a profit, largely due to the start-up costs that generally go into opening up any enterprise.
When starting a company, you will typically have a mixture of liquid capital, business loans, and capital from investors.
Consider Your Marketing Needs
Marketing is a cornerstone of any business. If you intend on growing and thriving as a company, you must be able to consistently draw in new customers and keep the ones that you have. This comes down to solid marketing strategies.
Think about your marketing needs and how you can accomplish them. For most people today, this will involve a mixture of search engine optimization (SEO), social media marketing, paid advertising, and content marketing.
Each company's marketing needs are unique, which is why you should take some time to consider the best way to get your brand out to the public. When you set aside enough money to propel your marketing plans, you'll always be able to grow your market share and put your business in a better position to succeed.
Make Provisions for Your Property and its Upkeep
When you own a business, you also need to protect the business's assets. Your office building property will typically be the most immediately valuable asset that you have. With this in mind, you are responsible for the upkeep and maintenance of your property.
Take the time to get the building inspected every year so that you can make upgrades and repairs as required. This means checking for pest issues, looking into your plumbing and electrical needs, finding and fixing weaknesses in the foundation, and other issues.
You should also be looking to improve this property from time to time so that it maintains equity. Some upgrades you can make include fixing and replacing the roof, upgrading your HVAC system, switching to LED lighting, and taking care of your landscaping issues.
Give yourself the chance to maximize your property's value by consistently making these repairs and upgrades.
Take Care of Your Transportation Needs
Factor in your transportation costs even if you run a small business, most people have at least one vehicle that requires their constant attention. In addition to checking your mileage and getting annual inspections, you should also handle things like oil changes, transmission flushes, and changing your tires.
Additionally, make sure that you address your car insurance, registration, and other matters to keep your vehicle on the road. Keep records of your vehicle maintenance over the years and develop a good working relationship with a shop.
Figure Out What Professionals You Need to Outsource
Running a business is about knowing what you can do on your own and what you need to outsource. When you're starting small, you'll likely be doing a lot of work for yourself.
However, the sooner you are able to outsource work with other professionals, the sooner you will be able to focus on the work that you do best. Some examples of work that companies often outsource include managed information technology (IT), legal needs, accounting, and human resources (HR).
Get honest with yourself about your business needs and don't hesitate to hire professionals that can assist you each and every step of the way.
Take Care of Your Computers and Equipment
Of course, you also have to manage the care of your computers and equipment. This is the lifeblood of much of the work you do and will dictate the kind of workdays that you have.
When at all possible, put your computers into the shop so that you can run diagnostic checks, back up your data and keep them running in tip-top shape. You will also need to keep your work computers under warranty so that you can get them fixed or repaired as needed.
Aside from the computers, make sure that you are also taking care of other equipment that you use throughout the course of your business. Put them on repair plans and insurance policies so that they aren't expensive to own and operate.
Factor in Shipping Costs and Administrative Fees
Finally, each company should be aware of its shipping needs. Set aside some space in your budget for shipping and consider ways that you can cut down on these costs.
You'll also need to be cognizant of administrative fees and other costs that come with everyday business. The better you get a handle on these issues, the easier it'll be to keep your company running smoothly.
Check this site out when you'd like to learn more about B2B services: https://costcutz.com/
Understand the Real Cost of Doing Business
These tips breakdown the cost of doing business and what you should know about it. When you have a gameplan for handling your business costs, you'll be able to grow your profits and handle everything that comes your way.
Check back to learn more about doing business on your terms.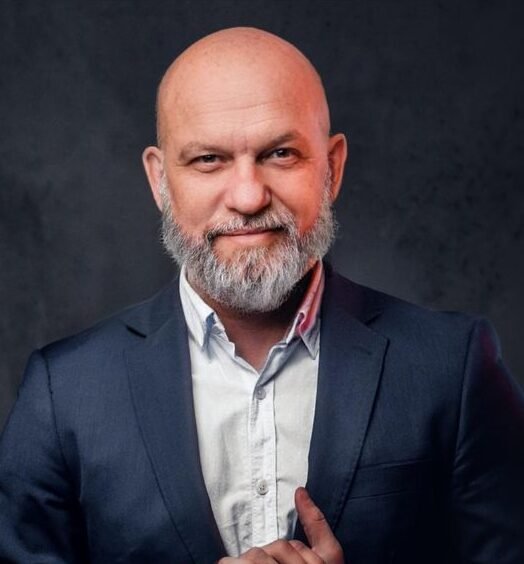 Rene Bennett is a graduate of New Jersey, where he played volleyball and annoyed a lot of professors. Now as Zobuz's Editor, he enjoys writing about delicious BBQ, outrageous style trends and all things Buzz worthy.