Motor oil isn't the only lubricant in your engine that needs changing. Transmission fluid is oil that lubricates the gearbox. Changing your car's transmission fluid regularly helps stave off expensive repairs and keeps your engine running.
Why is it so important that your gearbox is lubricated? A combustion engine generates mechanical energy by burning gas, the gearbox is what transfers energy from the turning crankshaft to the wheels to power the car. Unlike switching out a Nissan 350Z fuel pump, transmission repairs and replacements usually cost thousands of dollars. Know the different types of transmission fluid to ensure you're giving your gearbox what it needs.
Automatic Transmission Fluid (ATF)
Automatic transmissions switch gears by themselves as a car speeds up and slows down. Unlike manual transmissions, they don't require the driver to manipulate the clutch and shift to the correct gear while driving. Most modern cars have automatic transmissions.
Automatic transmissions are much more complex than manual transmissions. They contain not only gears that move the car but also gears that can shift other gears. The increased movement and friction requires a lighter, thinner and more advanced transmission fluid than manual vehicles.
Manual Transmission Fluid (MTF)
Manual transmission fluid is an older type of transmission fluid that is best for older manual cars. It is a heavier oil derived from crude oil.
New manual cars often require automatic transmission fluid even though they have a manual transmission, simply because it is lighter and more advanced at reducing heat and friction. Be sure to check your owner's manual to see which transmission fluid the manufacturer specifies.
Continuously Variable Transmission Fluid (CVT)
Continuously variable transmissions, or CVTs, don't have step-by-step gears like automatic and manual transmissions. They use a pulley system to gradually move along a spectrum from the lowest power setting to the highest power setting. CVTs are increasingly popular on newer cars. Being able to select custom "gears" as needed makes these transmissions more fuel efficient, although they are also more complex and expensive to repair.
Naturally, these complex transmissions require a specialized transmission fluid to lubricate the pulley system properly. When choosing a CVT transmission fluid, keep in mind that eCVT transmissions (controlled by an electric motor rather than pulleys) require their own type of even more specialized fluid.
Low Viscosity Transmission Fluid (LV)
Low viscosity transmission fluid is a type of automatic transmission fluid that is lighter and thinner than typical ATF. This type can provide slightly better fuel economy since the gears shift more easily. However, thinner oil tends to break down more quickly than thicker oil.
Ultra Low Viscosity Transmission Fluid (ULV)
Ultra low viscosity transmission fluid is the most advanced synthetic transmission fluid option. It provides improved fuel economy and performance. Not all cars run best on high-tech ULV fluid, so check your owner's manual before you buy.
Choosing the right transmission fluid is as important for your car as choosing the correct repair part. You wouldn't put an Infiniti G37 fuel pump in your Ford F150, so pay close attention to which type of transmission fluid your owner's manual specifies before you buy.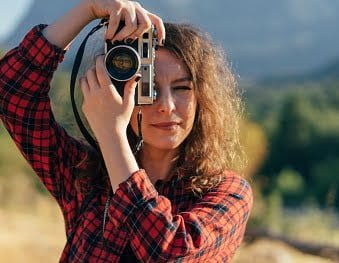 Andrea Parker is a reporter for Zobuz. She previously worked at Huffington Post and Vanity Fair. Andrea is based in NYC and covers issues affecting her city. In addition to her severe coffee addiction, she's a Netflix enthusiast, a red wine drinker, and a voracious reader.