The POS system you choose is important, as it impacts multiple facets of your day-to-day operations and can drive long-term business growth. Point-of-sale systems have evolved dramatically over the past few years and are an indispensable tool. Retail POS systems are an essential tool for businesses to process payments, manage inventory, and understand customer behavior. New technological advances and cloud implementation have made it easier to streamline operations and manage the end-to-end retail environment and produce superior customer experiences.
Payment Processing Guide for Retailers
Customers spent more than $4.9 trillion on retail sales in 2022 and The National Retail Federation (NRF) forecasts growth between 4% and 6% in 2023, despite inflationary concerns and an uncertain economy. NRF is predicting that retail sales will top $5.13 trillion this year.
Even with increased spending, however, profit margins are remaining fairly steady. After the pandemic spikes, the average net profit margin for retailers fell back more in line with pre-pandemic levels, averaging just 3.3% in 2022.
With thin margins, worker shortages, and rising costs, retailers need every advantage to drive revenue and realize gains. This payment processing guide will provide the key things you need to know to find the modern retail POS systems that are right for you.
Modern Retail POS
Modern POS systems handle payments, but they're much more than payment processing solutions to meet changing consumer behavior.
Customers today are omnichannel shoppers and buying goods from retailers in-store, on websites, and across multiple sales channels. Modern systems can bring together online and in-store operations into a single platform and keep inventory in sync across multiple channels.
Maintaining accurate inventory in the face of supply chain concerns and shifting consumer behavior has become increasingly challenging. Stockouts mean lost sales. Excess inventory increases holding costs. Dead stock often means liquidation or significant discounts.
A study by Accenture accentuated the challenge. Nearly two-thirds of consumers say they don't think companies are changing quickly enough to respond to their needs. At the same time, 88% of executives think consumers are changing so fast that they're unable to keep up.
A modern POS is key to evolving as behaviors change.
Critical Components of the Modern Retail POS
There are three main components of a modern retail POS:
Hardware
Software
Payment processing
POS Hardware
While online-only retailers may not need separate hardware, in-store sales teams do. The hardware includes credit and debit card readers, terminals/registers and cash drawers, barcode scanners, and receipt printers. More common today are touchless payment processors accommodating a variety of payment options, touch-screen monitors, and tablets or mobile checkout hardware acting as a virtual terminal.
POS Hardware Costs
Hardware costs can vary depending on what you need. For example, the most common type of POS hardware is a terminal. Prices can range from $200 to $2,200 per terminal. That can add up quickly if you need a large number of them.
Some retailers can cut costs by using tablets or other mobile devices in place of dedicated terminals, but there are still costs associated with barcode scanners and printers that can add up to $500 or more.
POS Software
Retail POS software handles a multitude of tasks, from managing inventory to reporting and analytics. Modern systems can also enable employee schedules and timecards, integration with accounting CRM, and other eCommerce platforms.
POS Software Costs
Software costs are typically ongoing monthly fees. Depending on the provider you choose, there may be a flat fee or a fee structure based on the volume or amount of transactions. Some software providers may discount or provide equipment depending on what you need.
Payment Processing
Payment processing facilitates sales. The best systems will include functionality to accommodate mobile payments and mobile apps. Mobile payments are increasing at a significant rate. Grand View Research forecasts that the mobile payment market will increase in size at an annual rate of more than 36% through 2030. The ability to accept online payments and mobile payments is critical to leverage changing consumer habits.
Payment Processing Costs
Besides what you'll pay for hardware and software, there will also be fees associated with payment processing. Most credit card companies will charge about 2.5% of the total sale and there may also be a per-transaction fee ranging from 10 cents to 30 cents. Fees for the POS processing part of the transaction are typically rolled into the monthly fee, but there may also be additional fees.
What POS Features Should I Choose for My Retail Store?
Since a POS system for your retail operations is such an integral part of your business, you'll want to make sure you evaluate your options carefully. You need a system that meets your current needs, can expand easily as your business evolves, and truly optimizes your operations.
Key features to look for include:
Wide payment options, including credit/debit cards, gift cards, and mobile payments such as Apple Pay, Google Pay, or Samsung Pay
Split payments to accommodate multiple payment methods or using gift cards and cash or credit on the same transaction
Omnichannel integration to keep multiple sales channels and inventory in sync
Customizable layout for flexibility in designing your screen. For example, displaying buttons for frequently purchased items or categories
Mobility is becoming more important, not just to handle payments, but to access inventory and other information throughout the store and for self-service checkouts
Customer management tools to track consumer habits and personalize marketing
Accurate inventory management with real-time updating
Employee management tools for scheduling and tracking hours
Reporting and analytics to provide business insights
Easy way to turn on and off promotions, sales, or discounts
Scalability and flexibility to evolve as your business does
Barcode scanning to enable fast checkout
One of the most time-consuming parts of setting up a POS system is ensuring all of the product information you're selling is entered. A system that allows for bulk-product imports to avoid having to update systems manually can be an important feature.
Another important feature will be how a POS system handles multiple users and permissions. You want to password-protect each user and allow them access to only the information and data they need to do their job. Separate logins and reporting allow you to set and track sales goals or commissions, or look for warning signs that something's not quite right with particular employees.
Types of Retail POS Systems
There are a few different types of systems, although the lines are blurring as retailers look for solutions that will handle all of their operations. POS systems include:
Cloud-Based POS
Cloud-based POS systems run on remote servers and are accessed online. They are easy to set up, scale, and run from multiple locations, making roll-up reporting across units simple. Core functions can be handled remotely, making it easier to manage retail businesses.
Mobile POS
Mobile POS systems use tablets, smartphones, and other mobile devices. This allows store associates to move freely within the store without being tied to traditional cash registers. Mobile POS systems are also great for markets, pop-up shops and kiosks, and other retail situations where mobility is key.
Mobile systems integrate with other hardware, such as cash drawers and receipt printers to facilitate transactions seamlessly.
On-Premises POS
There are still some retailers using legacy, on-premises ("on-prem") systems and hardware. While offering more control over the data, this has fallen out of favor due to expensive initial costs, maintenance and management costs, and lack of functionality.
Hybrid POS
Another option is hybrid POS systems that combine elements of cloud and on-prem infrastructure. Some retailers opt for this POS solution as they transition from an on-premises solution to a fully-functional cloud and mobile POS.
Top POS Systems for Retail
When evaluating POS systems for retail, there are plenty of choices. You'll want to compare feature sets, initial investments, and ongoing costs to make a good decision.
Top retail POS systems include:
eHopper POS
SumUp
Lightspeed
Square POS
PayPal Zettle
Clover
Shopify POS
Your choice will also depend on the type of business you run and how you need to deploy your POS. For example, online-only retailers may choose different POS solutions depending on where they sell. Mobile retailers or businesses on the go may need a POS that's designed for mobile. Larger businesses and omnichannel sellers will need software that handles large inventory categories, multiple channels, and locations.
Most Important Retail Point of Sale Features
The most important point of sales features will be the ones that enable you to run your retail operations efficiently and provide the exceptional customer experience that's required to generate loyalty and repeat business.
You'll want to evaluate your business needs carefully and look for a holistic solution that will integrate with your accounting, CRM, and shopping channels to create a streamlined workflow. We've listed the key features above, but you'll need to review them and decide which ones are the most important for your business.
Making the right decision about your POS system can significantly improve operations and remain competitive. It will make transactions faster and smoother, automate many of the backend functions, reduce errors and inaccurate inventory, and provide data analytics to help you make more informed decisions.
If you're thinking about replacing your legacy POS systems or upgrading your system for a better solution, consider Sekure Payment Experts. Sekure provides worry-free payment processing, customized solutions to fit your business, and retail POS systems to manage your business more efficiently. Schedule your demo today.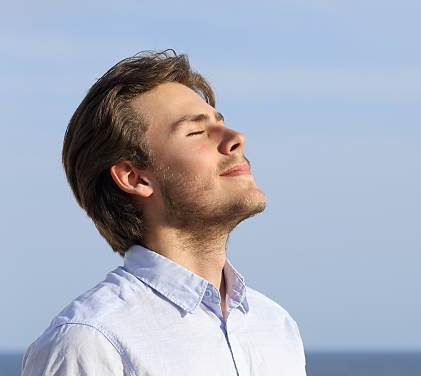 My name is Tom William a expert content creator and SEO expert having Proven record of excellent writing demonstrated in a professional portfolio Impeccable grasp of the English language, including press releases and current trends in slang and details.