In our lives, women are the vibrant threads that weave together the fabric of families, communities and societies. Their roles as caregivers, nurturers and professionals underscore their indispensability. Amidst their multifaceted responsibilities, ensuring women's health stands as a cornerstone for a thriving and equitable society.
Health insurance emerges as a powerful ally in this pursuit, offering a shield against the uncertainties of health challenges and paving the way for women's well-being. In this comprehensive article, we delve into the importance of health insurance for women, shedding light on its manifold benefits, empowerment and the vital role it plays in nurturing a healthier future.
The journey of motherhood is a transformative experience that brings joy, anticipation and a sense of responsibility. While the process is beautiful, it also entails a range of medical expenses and care requirements, from prenatal visits to postnatal recovery.
Recognizing the significance of this life-changing phase, many health insurance plans offer maternity benefits tailored to support women during pregnancy and childbirth. In this comprehensive guide, we delve into the details of maternity benefits offered by health insurance for women, shedding light on the various aspects of coverage and the advantages it brings to expectant mothers.
Table of Contents
Understanding Maternity Benefits
Maternity insurance benefits are specific provisions within health insurance plans that cater to the healthcare needs of expectant mothers. These benefits encompass a range of medical services and expenses related to pregnancy, childbirth and postnatal care. Maternity benefits are designed to alleviate the financial burden associated with these stages and ensure that women can embrace motherhood without compromising their health or financial stability.
The Scope of Maternity Benefits
Prenatal Care
Maternity insurance typically cover prenatal consultations, screenings and diagnostic tests. These services are vital for monitoring the health of both the mother and the developing fetus. Regular prenatal care helps identify potential complications early, allowing for timely interventions.
Hospitalization Expenses
Health insurance with maternity benefits covers the expenses associated with hospitalization during childbirth. This includes room charges, medical procedures, nursing care and any necessary medical interventions. Having coverage for hospitalization ensures that expectant mothers receive quality care without the added stress of accumulating bills.
Delivery Costs
Maternity benefits extend to covering the costs of normal delivery or cesarean section, depending on the medical needs and circumstances. This includes charges related to the delivery room, medical staff, anesthesia and any required medical equipment.
Postnatal Care
After childbirth, mothers require postnatal care and follow-up visits. Maternity benefits often include coverage for postnatal consultations, medications and any required medical services during the recovery period.
Complications and Neonatal Care
In some cases, complications may arise during pregnancy, childbirth, or for the newborn. Maternity benefits can cover the expenses related to these complications, ensuring that both the mother and the baby receive the necessary medical attention.
Support for Maternal Leave
Some health insurance plans offer maternity benefits, providing financial assistance during the maternity leave period. This support ensures that women can take time off work to care for themselves and their newborns without compromising financial stability.
Maternity benefits offered by health insurance are a testament to the importance of supporting women during the transformative journey of motherhood. By covering prenatal care, hospitalization, delivery costs, postnatal care and potential complications, these benefits provide financial relief and access to quality healthcare.
They empower expectant mothers to focus on their health and the well-being of their newborns, fostering a positive and stress-free pregnancy experience. Maternity benefits represent a commitment to women's health, family well-being and the celebration of the beautiful journey of becoming a mother.
Health Insurance Coverage for Women Beyond Maternity Coverage
Women's health is a vital component of overall well-being, impacting not only the women themselves but also their families and communities. From maternal health to reproductive care, preventive screenings to specialized treatments, women's health needs are diverse and unique. Moreover, women often shoulder the responsibility of managing family health, making their health and well-being integral to the stability of the family unit.
The Significance of Health Insurance for Women
Health Insurance has become a necessary tool to tackle medical expenses and secure your well-being and health from adverse medical emergencies. Especially for women, the benefits of health insurance go beyond regular coverage. Below are some key significances of having a health insurance plan for women:
Access to Comprehensive Healthcare
Health insurance ensures that women have access to a wide range of medical services, from routine check-ups to specialized treatments. Whether it's regular health assessments, obstetric care, gynecological consultations, or access to fertility treatments, health insurance ensures that women can avail quality healthcare as and when needed.
Maternal and Reproductive Health Support
Pregnancy and childbirth are transformative experiences in a woman's life. Health insurance, beyond covering maternal care, pre-natal check-ups, delivery expenses and postnatal care, also provides financial relief for assisted reproductive treatments and other associated expenses.
Preventive Care and Early Detection
Health insurance prioritizes preventive care, offering a spectrum of screenings, vaccinations and wellness programs. For women, this means regular breast exams, Pap smears, mammograms and screenings for conditions like osteoporosis. Early detection is key to effective treatment and health insurance facilitates this proactive approach.
Family Planning and Gynecological Care
Family planning is a pivotal aspect of women's health. Health insurance covers contraceptive methods, counseling and gynecological care. This support empowers women to make informed choices about their reproductive health, ensuring that their preferences are respected.
Cancer Screenings and Treatment
Certain cancers, like breast and cervical cancer, are more prevalent among women. Health insurance facilitates cancer screenings, diagnostic tests and treatment options, offering the reassurance that potential health challenges can be addressed with timely and comprehensive medical care.
Mental Health and Wellness
Women often juggle multiple roles, which can sometimes lead to stress and mental health challenges. Many health insurance plans include coverage for mental health services and counseling, ensuring that women have access to the support they need for their emotional well-being.
Financial Security and Freedom
Medical expenses can strain finances, especially in unexpected health emergencies. Health insurance provides financial security by covering a significant portion of medical costs. This freedom from worrying about healthcare expenses empowers women to focus on their health, career and personal aspirations.
Flexibility for Life Stages
Women navigate various life stages, from young adulthood to motherhood and beyond. Health insurance offers the flexibility to adjust coverage to align with changing health needs, ensuring that women receive the appropriate medical care at every phase of life.
Conclusion
The significance of health insurance for women extends beyond the realm of healthcare—it encompasses empowerment, dignity and the establishment of a healthier society. By granting access to comprehensive healthcare, promoting maternal and reproductive health, placing emphasis on preventive care and providing financial security, health insurance becomes a crucial instrument in the pursuit of women's well-being.
It recognizes the pivotal roles that women play, respects their healthcare choices and furnishes them with a safety net that empowers them to lead lives filled with purpose.In a world where women's health forms a fundamental cornerstone of progress, health insurance emerges as a symbol of support, a testament to empowerment and a dedication to a future where the well-being of women takes precedence and flourishes.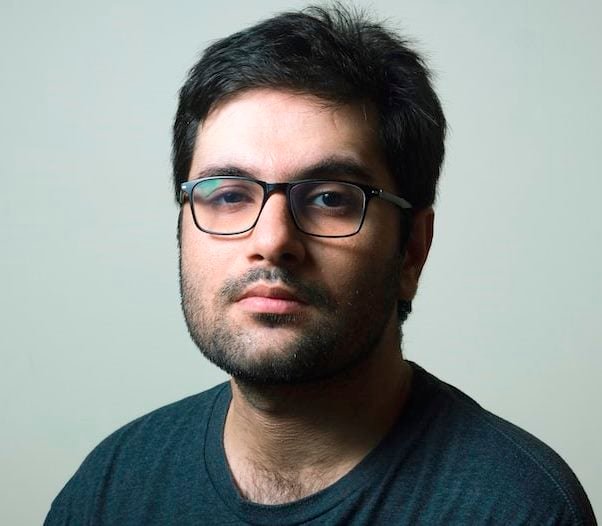 Barry Lachey is a Professional Editor at Zobuz. Previously He has also worked for Moxly Sports and Network Resources "Joe Joe." he is a graduate of the Kings College at the University of Thames Valley London. You can reach Barry via email or by phone.