Did you know that just about 1 in 7 people in the US fish every year? Even if you're new to the fishing game, you'll find that plenty of other people enjoy this hobby, even passively, throughout the year!
As a beginner, you may be planning your first-ever fishing trip, which can be a little intimidating. However, you have nothing to fear because fishing is actually much easier than it may seem.
Before you can head out on the water, however, there are a few things that you should know to get ready.
Keep reading as we give you some very basic tips so that you have a great fishing trip!
Get a Fishing License
In many situations, you'll need a fishing license for the state that you plan to fish in. You can get these licenses online or at certain fishing shops and convenience stores.
The price is generally low (around $25 or so), but it depends on your residency and the state requirements. Licenses usually cost a little more for non-residents of the state.
Figure Out Where to Go
Since you already bought a license for a specific state, you'll want to stay in that state to fish. You may want to talk to a person from that area that likes to fish (if you know anyone), but if that's not possible, you can also look at fishing apps like Fishbrain or FishAngler to get insight into where the locals go.
Lakes are usually a good option for total beginners, and if this is your first fishing trip, you may find a lake a little less intimidating than a river or ocean. Another benefit here is that lakes usually have more fish and a bank or a dock for you to fish from, making the process a little more simple as you get the hang of it.
Learn Good Fishing Etiquette
You're going to be a real nuisance to other fishers if you don't know how to stay out of people's way, so it's a good idea to research fishing etiquette before you set out.
Some basic tips are:
Don't crowd around others while fishing
Avoid talking loudly or making a lot of noise around other anglers
Don't keep more fish than you are able to eat
Practice leave no trace ethics
Learn what you can about where you'll be fishing too to see if there are additional rules in place. You need to know if the section of water you're fishing in doesn't allow live bait or is only for fly fishing, for example, before you leave for the fishing trip.
Buy Necessary Gear
For a beginner, a spinning reel and rod combo pole is generally your best bet for a fishing pole. It's easier to set up because the reel and rod are sold together. Talk to an employee at the local bait and tackle shop so that they can find you an option that meets all of your needs.
You can also take a look at campingbuffs.com for some advice on beginner fishing poles if you don't live near a local shop that sells them.
The next thing you'll need is bait and lures. PowerBait, which is a putty-like substance, or live worms are great for starting out. Lures are an effective option as well, so you can get some when you're new to fishing, but it's best to practice with real bait first to get the hang of it.
Don't feel pressured to buy a bunch of gear before your first trip. Buy the basic things first, and then you can buy more gear later as you learn what you need and what you don't need.
Plan Well Before Going Out on Your First Fishing Trip
You're going to have a great time on your first fishing trip, especially if you usually like outdoor activities. Be sure to come prepared so that you're comfortable and confident as you learn what fishing is all about.
Check out the rest of our blog to get even more tips about this new hobby to help you become a master angler!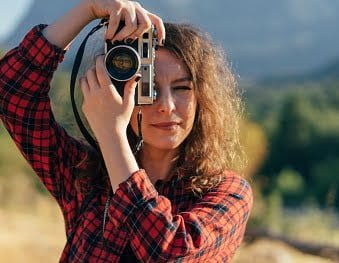 Andrea Parker is a reporter for Zobuz. She previously worked at Huffington Post and Vanity Fair. Andrea is based in NYC and covers issues affecting her city. In addition to her severe coffee addiction, she's a Netflix enthusiast, a red wine drinker, and a voracious reader.