Did you know that the oldest piece of jewelry found is over 75,000 years old? All those years ago, early humans fashioned beads from shells, seeds, and stones. These early adornments marked the beginning of a long tradition of shiny baubles and jewels.
Now, we adorn ourselves with platinum, gold, silver, and more. Ever since sterling silver was invented, it's become easily the most popular metal for daily wear. Its durability, resistance to tarnish, and its shining luster are the traits that make it a perfect choice. If you want to buy jewels, you may want to take a look at the various pieces of jewelry that Roy Jewels offers.
The best adornments are unique silver rings. Rings can bring any outfit to the next level. However, many people find themselves wondering how to wear silver rings.
In this article, we'll discuss how to style, care for, and accessorize with sterling silver rings. Read on to learn how to do it all!
Caring for Silver Rings
Sterling silver is incredibly easy to take care of. It's one of the traits that make it such a popular metal! It's resistant to wear and tear, so it won't wear away or fade with daily use.
However, some tarnish on your rings is unavoidable. It's a product of the silver reacting with the air. The good news is that the tarnish is incredibly easy to clean off!
All it takes is a bit of toothpaste. Take a pea-sized amount of toothpaste between your fingers and rub it over the tarnished areas. Some companies also sell special sterling silver cleaning kits, but toothpaste works just as well.
You can clean your rings as soon as you see tarnish, or go through your jewelry box every month and clean all your silver. This will keep every piece bright and shining.
Styling Your Rings
There are two ways to wear rings. Either you start with an outfit and choose rings to match or you start with the rings you want to wear and build an outfit around them.
If you start with your rings, you probably want to make them pop. Remember that the more statement pieces you incorporate into your outfit, the more they will overshadow each other.
With that in mind, accentuate your statement rings with a simple outfit. Block colors are a great way to let your unique rings stand out. Silver pairs especially well with dark colors like navy blue, black, and gray.
Likewise, if your outfit has a lot of patterns or bold colors, opt for simple silver rings instead of going too complicated. In addition, if you have bold or chunky necklaces and bracelets, keep your rings simple to avoid overwhelming the eye. Think thin, dainty silver rings.
Silver also pairs well with leather. Leather and silver are a classic pairing of sleek street fashion.
How to Wear Unique Rings
If you have some unique rings, think of them like statement pieces. Pair them with small, thin rings and a simple outfit so they can speak for themselves.
If you're looking to build up your collection of unique rings, check out DreamlandJewelry.com for our favorite online jewelry shop.
Mixing Metals
It used to be that mixing metals was frowned upon. Combining silver and gold was fashion taboo. Now, however, mixing metals is both stylish and fashion-forward!
Don't be afraid to pair silver rings with gold or even bronze jewelry. This is an edgier look that keeps you at the forefront of style trends!
Play With Texture
Playing with texture is another great way to create a unique look with your jewelry. Different engravings, carvings, and shapes can all play off of each other to create a look with a lot of variety.
You can also incorporate small gemstones to build up some visual interest in a field of silver.
Stack Your Rings
Stacking rings is one of the best ways to adorn yourself. Layer multiple rings on one finger to achieve this look.
The best rings for this are thin to medium thickness, allowing you to build up a nice stack without getting too bulky. You can mix it up with some delicate but unique stacking rings. Use a variety of patterns like a simple twist, small spots, or vine impressions.
You can even stack rings with small gemstones, to add some extra shine.
Most rings are worn down by the palm, but you can also incorporate rings on the middle knuckle for a unique layering look. Buy some rings in a slightly smaller size to achieve this!
Finding Balance
While you don't want your hands to be exactly symmetrical, it's nice to create a loose balance of metal on each hand. For example, if you have a thicker ring with a heavy presence on one side, balance it with multiple thin rings on the other hand.
In addition, if you have a ring on your index finger on one side, try to avoid a ring on the index on the other for an uneven and asymmetrical look. Experimentation is the key, so play around with your ring locations, and see what appeals to you.
Start Styling Your Unique Silver Rings Like a Pro
Silver is one of the best ways to spice up an outfit. You can class up a simple look, make a professional outfit a little edgier, and enhance every look in your wardrobe! Now that you know how to style yourself, keep yourself looking fresh with some unique silver rings.
If you enjoyed learning how to style rings, you'll love our other content! Check out our blog for more fashion tips and tricks!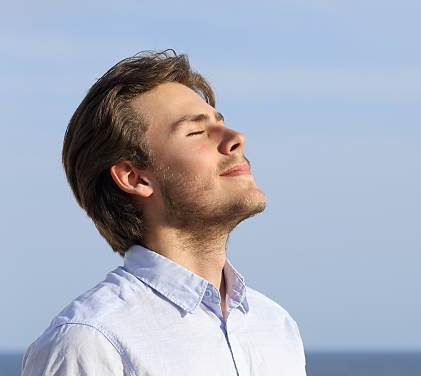 My name is Tom William a expert content creator and SEO expert having Proven record of excellent writing demonstrated in a professional portfolio Impeccable grasp of the English language, including press releases and current trends in slang and details.