Women from all walks of society are celebrated for their strength, intellect, and resilience. In this post, I will be highlighting some of the most loved movies with fearless female protagonists who are powerful, bold, and incredibly strong. The movies mentioned encompass decades and different genres.
The characters reflect a diversity of races, nationalities, genders, sexual orientations, and abilities. These women have demonstrated what females can accomplish, from combatting gender discrimination at the workplace to battling hordes of invaders.
The movies I will talk about in this article can be streamed on Amazon Fire Stick. While we are on the topic, allow me to inform you that maintaining and protecting your privacy should always be a priority while using the internet.
A VPN (Virtual Private Network) helps you hide your digital identity and encrypts your internet traffic so no one can tell who you are and what you're doing on the internet. But digital privacy is not the only reason why you should get a VPN.
It can enhance your Fire Stick streaming experience as you can easily change your location and access content that's only available to selected countries. For this purpose, finding the best free VPN for Firestick is a great place to start. Once you've got it all set up, prepare yourself for an instantly upgraded Fire Stick streaming experience!
That said, let us dive in and look at the top thirteen movies with fearless female lead characters.
1. Maddie Young from Hush (2016)
This thriller flick features a deaf and mute author battling a malicious serial killer for her life. Despite the odds stacked against her, Maddie remains cool and witty. She kept on thwarting the criminal's anticipations of a simple murder.
Maddie not only overcame any so-called "handicap" against the killer but also leveraged the talent and equipment she acquired. Her skills developed as a result of her hearing loss to her benefit.
Hush proved that disabled individuals are not defenseless or weak but rather capable of taking on any challenges that come their way. Maddie might be deaf, but she is strong enough to take on a serial killer single-handedly. It is a wonderful movie demonstrating the strength of women even if they are disabled.
2. Esmerelda from The Hunchback of Notre Dame (1996)
Esmerelda is a Romani dancer in 15th century Paris. Her community confronts tyranny and oppression at the hands of the powerful. She remains a strong advocate for the oppressed and constantly rebuffs against Frollo's misogynistic gender discrimination.
Esmerelda is a character one can genuinely admire. Throughout the movie, she remained inspiring and courageous, stood up to oppression, and consistently supported what was right.
3. Katniss Everdeen from The Hunger Games (2012)
Katniss volunteering as a tribute demonstrates incredible bravery and is a classic example of one's unconditional love for their family. In Katniss's case, she offered herself as a sacrifice in her sister's place.
Her actions made her a symbol of power and solidarity for the district. Katniss remains a strong leader throughout the movie.
4. Mulan from Mulan (1998)
This was the first time we witnessed a Disney princess take matters into her own hands and enter the battlefield. Although she had to pretend to be a man due to the regulations of that era, Mulan eventually proved that she was a better warrior than most of the men. Her sole source of help was cricket and an inept dragon god.
The standard male army could not defeat the Huns using conventional warfare tactics. On the other hand, Mulan incorporated her more "feminine" skills and achieved victory. Perhaps it is because they misjudged this young lady, but it still demonstrates that femininity and females are strong and capable.
5. Meg from A Wrinkle in Time (2018)
Meg Murry is not a damsel in distress; she is the contrary. Meg attempts to save her dad from a vicious alien known as It. She also learns to grow confident in herself instead of trying to be someone she believes society expects her to be.
6. Leia Organa from Star Wars (1977-2017)
One of the movie's inspiring moments is when Princess Leia takes Han's blaster in the confinement rooms. To protect herself and her "rescue personnel," she remains robust. Leia was and continues to be an inspiration: she is brilliant, capable, motivated, and fearless.
7. Mollie, Daisy, and Gracie from Rabbit Proof Fence (2002)
The protagonists in this movie are courageous and consistent in the face of adversity. These three young aboriginal mixed race girls walked 1500 miles to return to their homeland.
The girls had bravely escaped a re-education camp where they had been forced to integrate into western society. These young ladies exuded courage and determination.
8. Josey Aimes from North Country (2005)
North Country is based on a novel based on actual events and shows a critical period in the United States' acknowledgment of workplace sexual harassment. Josey Aimes, a single mother, started working at the regional iron mine where her father was working. Despite objections from practically everyone, including her dad, she chose to keep working.
It paid six times as much as her hairdressing profession, illustrating the salary gap between so-called male and female domains. However, she suffers a lot of sexual harassment at the workplace because practically all of her colleagues are men who think she does not fit there. She will have to battle hard and long to have measures to safeguard her and other employees from harassment.
9. Norma Ray Webster from Norma Ray (1979)
The visual of Norma Rae leaping to her feet and waving a union flag above her head was dramatic and vivid. The film has been regarded as a tale of unwavering determination and triumphs over adversity. It is about how, with dedication, enthusiasm, and grit, we can make a difference in the world.
10. Rey from The Last Jedi (2017)
Rey was fantastic. She had the admirable quality of staying true to her principles. Rey is open to having a discussion and exploring her viewpoint. She pushes herself to evolve and confront herself. Rey understands what's fundamental and stays loyal to herself throughout it all.
11. Carol Danvers from Captain Marvel (2019)
Captain Marvel is a different kind of female-led film, one that mostly ignores everything we have seen from on-screen females in the past. Carol is not what we have learned to expect from a female protagonist, which is one of the film's virtues. She smirks across the fight, expressing fury and exasperation rather than quiet sadness and radiating confidence, just as she does with her exceptional photon-energy abilities.
12. Erin Brockovich from the Erin Brockovich (2000)
In a nutshell, Erin Brockovich has a lot of guts. She is tough and flawed, but she is also caring and honest. What sets her different is her way of connecting with others, listening, exploring, and establishing relationships. It allows her to persevere in her pursuit of the truth and justice.
13. Nakia, Shuri, Okoye, and Ramonda from Black Panther (2018)
All of the ladies in this film are daredevils, even if they are not the main protagonists. For example, Shuri is essentially the brightest person on the planet and has created all vibranium-based technology. However, all of the ladies in the film are strong women who are using their positions of authority for the collective good.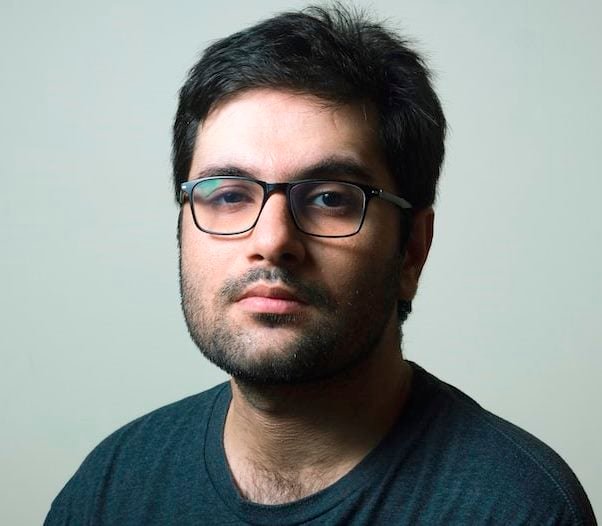 Barry Lachey is a Professional Editor at Zobuz. Previously He has also worked for Moxly Sports and Network Resources "Joe Joe." he is a graduate of the Kings College at the University of Thames Valley London. You can reach Barry via email or by phone.