A data science masters program will make you proficient in applications like Apache Spark, Scala, SQL, and other technologies. A master's degree in data science will increase your knowledge of data science and enhance your understanding of analytics. Hence, you can rise to higher positions in the industry. Studying in such a course is also an excellent opportunity to shift careers or focus on a particular field, like big data or artificial intelligence.
Table of Contents
What does Data Science cover?
First, let's examine in brief what data science entails. Data science is an interdisciplinary field of study. The fields of machine learning, computer science, mathematics, and statistics are a few that data science borrows. They require a thorough understanding of various subjects, and the skills necessary to execute data science properly must be learned in collaboration. Data science demands cooperation because it includes text, sounds, graphics, and numbers. Data scientists need to comprehend how those components work together and what issues they can resolve with those kinds of data.
Data science is also more creative than other subjects. You must be able to think creatively and develop original ideas that have yet to be used or thought of by anybody else. Suppose you are interested in acquiring a comprehensive set of knowledge and skills and are interested in statistics, math, and computer science. In that case, data science is the subject you should choose.
A masters in data science also offers excellent prospects for future success. The job of Data Scientist has been referred to as the most incredible job in developed nations by top job portals. It has become a promising career due to its high demand, abundance of benefits, and attractive salaries.
Data Science Masters Programs
A data science masters program needs two years of full-time study. However, programs finish faster, and there may be part-time alternative courses that finish more slowly but can adjust to your job or other obligations. There are various ways in which you can study for a data science master degree. You can go for a traditional approach by going to a university or opt for an online course, which is easier for working professionals or students who want to study remotely. Many educational institutes and online educational organizations in India offer a master's course in data science that can be known as the best data science masters programs.
Top 5 data masters programs in India
Below are the top 5 data masters programs in data science that you can consider when you pursue a master's in data science after graduation.
1. MS in Data Science
An MS in Data Science is a postgraduate program focusing on calculus, statistics, etc., to comprehend the many processes concerning a large amount of data. After completing this course, students can find work as data analysts, business analysts, data scientists, statistical programmers, operations managers, etc. While pursuing an MS in data science, you will learn how to sort, manage, and use data and use it to make judgments. A data science master's degree combines the various fields of business, social sciences, statistics, computer science, and mathematics. During this course, you may work alone or in groups with other students to examine data and resolve issues. It is one of the most popular and best data science master's programs.
2. MS in Business Analytics
The Master of Science or MS in Business Analytics degree is a postgraduate program typically taking one or two years to complete. There is a slight difference between Business Analytics and Data Science. While data science is the study of data utilizing technology, statistics, and algorithms, the statistical analysis of business data to produce insights is known as business analytics. Business analytics connects the gap between information technology and business by utilizing analytics to generate data-driven insights. The analytics portion involves knowledge of data, statistics, and computer science. And the business component demands a thorough understanding of business.
Whether you wish to pursue a data science master's course or a master's in business analytics depends on your area of interest. If you want to focus primarily on how analytics can serve fields such as marketing and finance, you should go for a degree in Master of Business Analytics.
However, it is recommended that you learn in-depth about more technical topics such as machine learning and programming. In that case, you should pursue a Master's in Data Science instead of a master's in business analytics.
3. MBA in Business Analytics
MBA in Business Analytics is like MS in Business Analytics, focusing on the business side of data analytics. The Master of Business Administration or MBA in Business Analytics program typically lasts two years. A Master of Business Administration (MBA) focused on Business Analytics is typically required.
You will gather, sort, process, and use statistical models and processes to turn data into business insights in business analytics. Learning business analytics will also help you decide which database is valuable and how to use it to solve issues and boost speed, productivity, and profit. An MBA in Business Analytics is the best strategy to start your career if you are interested in the practical applications of the discipline, such as directing business processes through data-directed decisions.
Hence, if you have an analytical approach, a talent for numbers, and are interested in business knowledge, you should pursue a career in this sector.
4. M.Tech in Data Analytics
M.Tech in Data Analytics covers analyzing advanced data, applied statistics, data management, modeling strategies, programming, etc.
However, the constraint in pursuing this course can only be studied by students who have graduated with a degree in BE or B.Tech.
5. Master's In Data Science and Business Analytics
A master's in Data Science and Business Analytics will provide you with a thorough understanding of data science methods for business analytics. This data science master course will broaden your conceptual grasp of data mining and analytical methods and develop your business skills.
Conclusion
There are various master's programs available if you wish to pursue a career in data science. If you study for a master's in data science, you are not only restricted to traditional classroom learning since there are many such programs offered through online mode.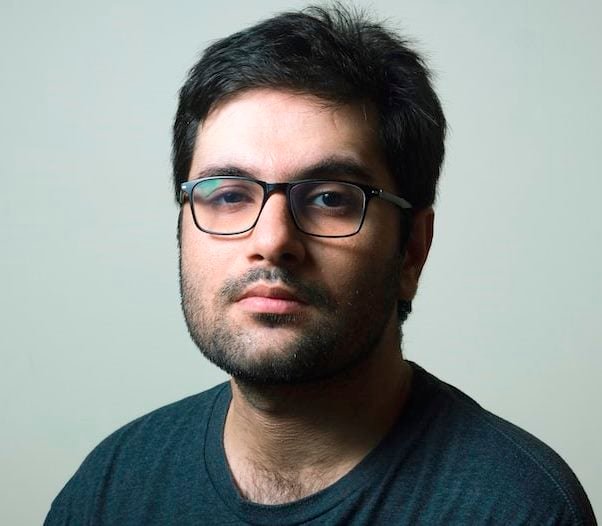 Barry Lachey is a Professional Editor at Zobuz. Previously He has also worked for Moxly Sports and Network Resources "Joe Joe." he is a graduate of the Kings College at the University of Thames Valley London. You can reach Barry via email or by phone.