Do you know your credit score?
You should understand how it impacts you and take steps to ensure it's at its highest rating to optimize your life financially. Those with strong credit understand the perks of being able to borrow money and getting lower interest rates if they do need to borrow money.
With a solid understanding of your credit report and credit score, you can do several things to enhance your financial life. But what is the credit report, and how do you access it?
With the help of this guide, you'll understand how this aspect of your identity can help or hurt you. Read on for valuable information about what is a credit report and how will it affect you.
What Is a Credit Report?
A credit report thoroughly records a person's financial actions and credit background. It tells a person's buying and paying back habits and how creditworthy they are in general. Credit bureaus, also called credit reporting companies, make and keep track of credit records.
If you encounter common credit report errors, such as inaccurate payment history or incorrect account information, it's important to know how to dispute them. Understanding how to dispute these errors empowers you to take action and rectify any inaccuracies, ensuring the accuracy of your credit profile.
How Does Credit Report Affect You?
A credit report can have a significant impact on your financial life. Here are some ways in which a credit report can affect you:
Creditworthiness
Before giving you a loan, credit card, or mortgage, lenders and financial companies look at your credit report to see your trustworthiness.
Your chances of getting credit and good terms like lower interest rates and larger credit amounts go up if you have a good payment history, low credit utilization, and a mix of credit accounts on your credit report.
Loan and Credit Card Approvals
A positive credit report can make obtaining loans and credit cards easier. Lenders rely on credit reports to determine your risk as a borrower. If your credit report shows a history of late payments, high levels of debt, or other negative factors, it may result in loan rejections or being offered less favorable terms.
Rental Applications
Landlords often review credit reports when considering rental applications. A positive credit report can increase your chances of being approved for a rental property. Landlords use credit reports to assess your financial responsibility and determine if you will likely pay rent on time.
Employment Opportunities
A company may ask for your permission to look at your credit report as part of the hiring process. They may use this information to determine if you are financially responsible, honest, and a good fit for certain jobs, especially those involving managing money or handling private information.
But it's important to remember that not all companies do credit checks, and how it's done changes from country to country and state to state.
Credit Reports Decoded
What is a credit report? A credit report can have a life-changing impact on your future. Understanding what they are and how they affect you is key to making sound financial decisions. By learning and familiarizing yourself with what a credit report is, you can be more prepared when applying for a loan or a line of credit.
Start building your financial future by requesting your free credit report today.
Was this article helpful to you? If so, make sure to check out our blog for more useful information and resources.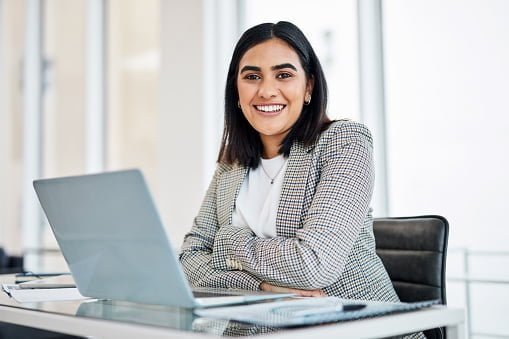 Piran is the bestselling author of the Zobuz, TheHearus and other well known Blogs. Her books have sold hundred of copies and are published in different languages.