Introduction
In today's rapidly evolving job market, career development has become an integral aspect of personal and professional growth. As industries transform and new opportunities arise, individuals need to equip themselves with the right skills, mindset, and strategies to stay ahead. In this comprehensive guide, we will delve into the various dimensions of career development and provide you with actionable insights to propel your professional journey.
Defining Career Development
Career development goes beyond mere job advancement. It encompasses a strategic approach to managing your professional growth over time. It involves the identification of your strengths, interests, and values, aligning them with your current role or future aspirations, and continually refining your skills to remain relevant in a competitive landscape.
Self-Assessment: The Foundation of Success
A key starting point in career development is self-assessment. This involves introspection to understand your passions, strengths, and areas for improvement. Conducting a thorough self-assessment helps you make informed decisions about the direction you want your 92career to take. Tools such as personality assessments, skills inventories, and feedback from peers and mentors can provide valuable insights into your professional profile.
Setting Clear Goals for Growth
Once you have a deeper understanding of your abilities and aspirations, it's time to set clear career goals. These goals act as milestones to guide your journey and keep you motivated. Whether it's achieving a leadership position, acquiring a new skill, or transitioning to a different industry, well-defined goals provide a sense of purpose and direction.
Crafting Your Personal Brand
In today's digital age, personal branding plays a pivotal role in career development. Your personal brand is how you present yourself to the world—both online and offline. It reflects your expertise, values, and unique qualities. Utilize social media platforms, professional networks, and thought leadership to showcase your knowledge and establish yourself as an authority in your field.
Continuous Learning and Skill Enhancement
The modern job landscape is characterized by rapid technological advancements and evolving job requirements. Therefore, a commitment to continuous learning is non-negotiable. Stay updated with industry trends, enroll in courses, attend workshops, and seek certifications to enhance your skill set. This not only makes you a valuable asset to your current organization but also opens doors to new opportunities.
Networking: Building Meaningful Connections
Networking is more than just collecting business cards; it's about building meaningful connections that can shape your career. Engage in industry events, seminars, and conferences to meet like-minded professionals and experts. These connections can provide insights, mentorship, and even lead to potential job referrals.
Embracing Change and Adaptability
The world of work is dynamic, and the ability to embrace change is a critical skill in career development. Adaptability allows you to navigate challenges, seize new prospects, and thrive in uncertain situations. Develop a growth mindset that welcomes change as an opportunity for learning and advancement.
Navigating Career Transitions
As your career evolves, you may encounter opportunities for transitions—whether within your current organization or to a new one. Successful transitions require careful planning, research, and networking. Tailor your resume and online profiles to highlight relevant experiences, skills, and achievements that align with the new role.
Balancing Ambition and Well-being
While pursuing career development, it's essential to strike a balance between ambition and well-being. Long working hours and burnout can hinder your growth. Practice self-care, maintain a healthy work-life balance, and prioritize activities that rejuvenate your mind and body.
Conclusion
In a world of constant change and innovation, investing in your 92career development is not just a choice; it's a necessity. By embarking on a journey of self-assessment, goal setting, continuous learning, networking, and adaptability, you position yourself as a frontrunner in your field. Remember, career development is a lifelong endeavor, and every step you take brings you closer to unlocking your full potential.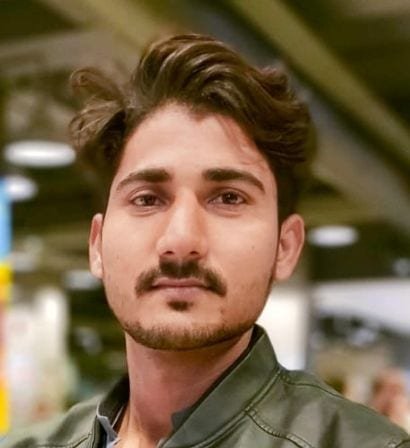 Arman Ali, respects both business and technology. He enjoys writing about new business and technical developments. He has previously written content for numerous SaaS and IT organizations. He also enjoys reading about emerging technical trends and advances.