Since the 1960s, the name Cellini has been a significant component of the Rolex catalog. However, in 2014, the brand completely changed the whole section of the collection. Instead of procuring a variety of designs, today's Cellini collection features a handful of numerous watch models that use a single underlying design language.
The Rolex Cellini is acclaimed as an honor of timeless elegance. With its refined appearance and extraordinary design, this timepiece is compatible with any wrist and pays tribute to watchmaking's classicism. If you are unfamiliar with this enchanting collection of luxury watches, read on to learn more about its history and its success in dominating watchmaking. The watch brand has always been one of the best brands, even claiming the top multiple times. According to James Hampton-Smith of SpotTheWatch, "Rolex is considered the king of the watch world. The crowning jewel to every timepiece they make showcases the instantly recognizable crown logo upon its dial." Seeing a watch with the Rolex brand logo automatically ups its value, even the fake ones.
Behind The Brand
The Rolex Cellini collection is named after Benvenuto Cellini, who rose to fame in the mid-16th century as a goldsmith and sculptor capable of turning precious stones into artistic forms. The name was picked out for the Rolex Cellini vintage as a medium to commemorate the impeccable craftsmanship and elegance of the artist's work.
Compared to most Rolex watches, which focused on the mantra "form follows function," the Rolex Cellini'sCellini's screw-down crowns and oyster cases were subject to beat records rather than hearts. Cultivated as a pure-bred dress watch from the beginning, the Rolex Cellini collection factors, such as versatility or water resistance to aesthetics, have been omitted.
Unique Qualities of the Cellini
In the 1970s, the Cellini collection had indeed established a different range of dress-oriented, elegant timepieces. While the overwhelming majority of Rolex watches utilized their waterproof, patented Oyster case, the Cellini set layout often skips the case back and the screw-down crown as it does not require a high volume of water resistance.
Rather than relying on purpose-built and robust designs, the collection has given more importance to the use and refinement of gemstones and gold. The concept of dress watches was never new. Still, the Cellini was the initial Rolex collection, which was purely fixated on aesthetics instead of usefulness, which became much more common today.
Great Performances: Rolex Cellini Moonphase
The Cellini Moonphases unifies thoroughly into the elegant and classy Cellini collection despite being a totally new model. Moonphase has a 39mm case combined with an exquisitely fluted bezel that imparts a touch of elegance while staying discreet. Besides, the Cellini Moonphase is furnished with Calibre 3195, which is an in-house automatic movement.
Rolex Cellini: Not Just A Dress Watch
Although the Rolex Cellini collection's common misconception is that it is inclined towards the concept of a men's watch, a considerable spectrum of Cellini women's pieces are also available. Several contemporary models performed well on both female and male wrists, but vintage references with unique styles are specially developed for women.
Along with that, women can, in fact, smoothly wear almost any men's Rolex Cellini timepieces as well. With a 33mm and 39mm diameter, these sizes will be perfectly suited to the lady's wrist. As long as the watch isn't too disproportionate, women can naturally pull off the men's Rolex Cellini models, looking fabulous and classy.
Why Choose a Rolex Cellini?
It is for modern elegance. The entire collection demonstrates the Rolex style. The models are perfectly composed of Everose or white gold, and each timepiece is the traditional rounded shape with a 39mm diameter, as stated earlier. The minimalist style and detail have been remarkably thought through as well as giving importance to its functionality.
Additionally, when it comes to comfort, the Rolex Cellini watches are integrated with a brown or black metal strap that is believed to be comfortable to wear all day. In fact, it also matches well with an 18-carat buckle, which will make you look classy while not stressing about discomfort and difficulties.
Rolex Cellini Is More Than Just A Watch
If you are still reluctant to invest in Rolex Cellini, you miss a lot of time on what it can offer. Compared to almost all other Rolex timepieces, the Cellini is not equipped with a specific purpose other than to tell the time and look classy while wearing it effectively. Even though this watch is not purpose-built, it presents technical elegance and design in return.
Furthermore, another essential factor about the Rolex Cellini collection is that there has been plenty of design variation throughout the years, which makes it convenient and easy to shop the secondary market to locate the same Cellini design that best supplies to your liking and preferences. The Rolex Cellini definitely adds up to your overall fashion and style.
Takeaway
To date, Rolex watches are the most well-known, high-profile timepieces available on the market. If the event requires you to dress formally or casually, a quick look at the Rolex Cellini line of elegant watches is ready to assist you. The things mentioned above are enough to understand how Rolex Cellini delivers quality and purpose to every timepiece.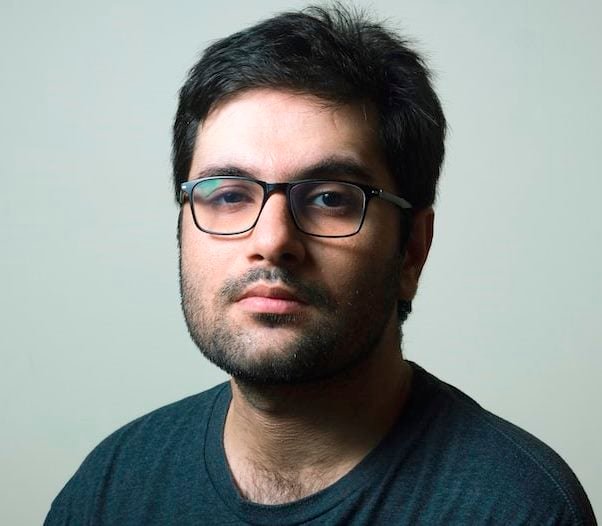 Barry Lachey is a Professional Editor at Zobuz. Previously He has also worked for Moxly Sports and Network Resources "Joe Joe." he is a graduate of the Kings College at the University of Thames Valley London. You can reach Barry via email or by phone.