As the quality of the used car market continues to improve, buying a used car is almost the norm these days. But before you make any purchase, you'll need to keep some considerations in mind.
Budget: First and foremost, it's imperative that you understand what your budget is for a used car and then stick to it. Research local market prices to get an idea of how much cars are selling for so that you don't overspend. With a dealer like Cars4Us in Rockhampton, you'll find cars at all different price brackets, so there's no need to spend more than you want to.
Inspection: Most dealers will allow you to take the car for a test drive and a full inspection. Make sure that the dealer allows you to take it to an independent mechanic for a more thorough check-up so that you know what kind of condition the vehicle is in. Alternatively, stick to dealers that only sell reliable vehicles.
Insurance: One of the most important things to remember when buying a used car is to research your insurance options. Different insurers will offer you different rates based on the make, model and year of the car, so get quotes before making any decisions.
Safety: When it comes to safety, there are some things that you should always look out for. Make sure that all the technology features, such as airbags and ABS brakes, are functioning properly. In addition, check the exterior for any signs of damage that could lead to future problems.
History: In Australia, you can access a car's history report by obtaining a REVS (register of encumbered vehicles) check. Among other things, this will give you information about the vehicle's previous owners and any accidents it may have been involved in. We aren't saying that you shouldn't buy a vehicle that has been involved in a minor accident, but you'll want to know that the vehicle hasn't been affected long-term.
Private vs Dealer: Elsewhere, we recommend sticking to dealers as they are more likely to have reliable and well-maintained vehicles. If you have experience, you can find superb deals from private sellers. Yet, you must check the vehicle thoroughly before handing over any money as there's a greater chance of the car having issues.
Buying a used car doesn't have to be stressful – you just need to do your research and be prepared. By keeping the above considerations in mind, you'll find that perfect car for the right price in no time. Before allowing you to get back to your door, let's quickly go through some mistakes to avoid when buying a used car.
● Don't be fooled by looks – make sure that the vehicle is in good working condition before making any purchase decisions.
● Don't let emotions cloud your judgement – if you fall in love with a car, it doesn't mean that it's right for you.
● Don't skip the inspection – no matter how good a deal seems, it's never worth risking your money.
● Don't overlook paperwork – make sure that all the necessary documents are in order before committing to anything.
● Don't rush into a purchase – take your time when deciding on the right used car for you.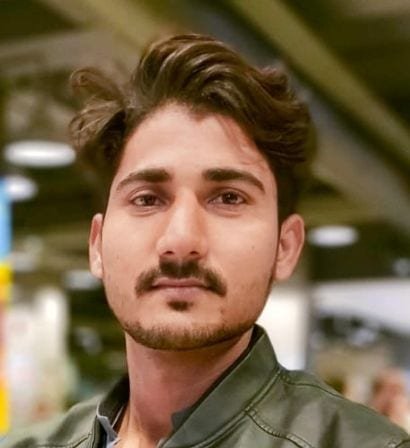 Arman Ali, respects both business and technology. He enjoys writing about new business and technical developments. He has previously written content for numerous SaaS and IT organizations. He also enjoys reading about emerging technical trends and advances.