Did you know that the National Flood Insurance Program (NFIP) paid nearly $4 billion in 2022 for flood claims? These claims included property damage and lost valuables due to flooding. And although there is relief in the summer months, many homes still suffer repeated or intentional flooding.
So to keep your home safe, you should know the different types of prevention systems you can install in your home. And we're here to help. Read ahead to learn about the best flood prevention systems.
Ground Elevation
Ground elevation is a great flood prevention system for homeowners. By elevating the ground level, water tends to flow away from the house instead of pooling or collecting in the basement or other areas. This is especially beneficial in areas that are prone to flooding.
These kinds of systems also create more usable outdoor space. They even prevent erosion and the compromise of the home's foundation. Not to mention that they provide an environment for natural vegetation to thrive, which can also prevent future flooding.
Waterproofing
Waterproofing is one of the best ways of preventing a flood. The system can help to keep moisture and water away from the house and its foundation. This means that there is a greater chance of avoiding water damage to the house's structure, furniture, and fixtures, as well as personal items.
The most effective waterproofing consists of an application of a moisture-resistant barrier. This barrier can come in the form of concrete or asphalt. This coating helps to keep out moisture and prevent it from entering the house.
You can also put sealants and membranes on windows and doors to further protect a home from water leakage. These elements act as a layer of protection against water seeping into the house.
Sump and Water Pumps
Sump pumps are systems installed in trenches dug underneath the foundation. They pump excess water out of the basement and away from the house. They are also equipped with alarms that notify the homeowner should they fail and excess water remains in the basement.
Water pumps work in a similar fashion but are installed inside the home, usually beneath a sink or in a sump. They pump out excess water if the drain becomes blocked.
Both pump systems are great at keeping water out of the home and preventing home flooding from occurring. They are relatively easy to install and require minimal maintenance. And the initial cost of purchase is relatively low when compared to the damage prevention it can provide.
Backwater Valve
Backwater valves keep sewage and water from backing up in your home and causing flooding. During the installation, the valve goes into a pipe going into the sewer line and works automatically to control the flow of water.
There is a flap located inside the valve that opens and closes based on the pressure of the water from the sewer line. Whenever the water starts to back up, the valve quickly closes, stopping any further backup from occurring. This ensures that your home will stay safe and dry whenever there is flooding in the municipal sewer system.
Water Diversion Systems
Water diversion systems are the best flood prevention systems for homeowners. These have two main components: a drain system and a dam.
The drain system catches any runoff from rainfall or snowmelt and directs it away from homes and other structures. The dam acts as a barrier and redirects the water somewhere else, such as a large drain or to a retention pond.
Water diversion systems also have other advantages such as providing a buffer against river or lake floods. They can reduce damage to structures and property by preventing erosion caused by moving water.
Installing diversion systems is more cost-effective than repairing or replacing damaged structures. They are great when you want to proactively protect your home while not having to worry about the cost of repairs later on.
Flood Walls
Flood walls are strong barriers that keep floodwaters and debris away from house foundations and basements. They can compose of steel, aluminum, concrete, and other materials, and can fit the unique needs of individual homes.
They come in pre-made sections that you can install according to local building codes. This makes them a cost-effective option for homeowners who want to keep their homes protected from floods.
Additionally, flood walls can reduce the cost of flood insurance premiums. They provide a physical barrier of protection to lessen the potential damage caused by floodwaters. So you can easily take out cheap flood insurance and be at peace knowing that your house and wallet will be safe.
Dikes, Levees, and Dams
Dikes are often made of dirt and rocks and protect against overflowing water from a river, lake, or other body of water. Levees are embankments made of material such as soil, soil mixed with vegetation, concrete, and other materials. These can protect against flood water flow and help prevent erosion of surrounding areas.
Finally, dams control the speed and direction of water flowing toward an area. They act as a barrier and can help prevent shallow flooding from occurring.
All these systems have been successfully used for many years to protect homeowners. So you know that they are effective flood prevention tips.
Flood Control Gates
Flood control gates are made of strong, durable materials such as steel, aluminum, and reinforced concrete. They can withstand strong currents and are often set up at the entrance of a structure. So they flood water to pass through unobstructed.
They are available in a variety of sizes and design styles, making them flexible enough to fit almost any landscape. Flood control gates are also relatively easy to maintain and repair. This makes them a reliable long-term option for flood protection.
Try Out One of These Flood Prevention Systems Now
Flood prevention systems are an essential part of home protection. From the latest technology to traditional methods, you should do your research on the best solutions for your needs.
Taking action now could save you time, money, and your family's safety! So if you need help, contact an experienced specialist to find out which strategies can best protect you from a flooded house.
Did you find this article helpful? If so, check out the rest of our site for more.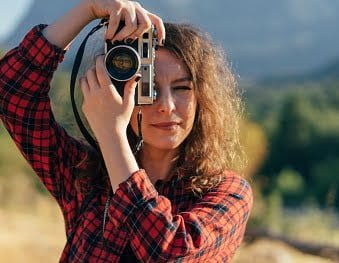 Andrea Parker is a reporter for Zobuz. She previously worked at Huffington Post and Vanity Fair. Andrea is based in NYC and covers issues affecting her city. In addition to her severe coffee addiction, she's a Netflix enthusiast, a red wine drinker, and a voracious reader.