Around 60% of women experience pain during their periods. This pain is better known as menstrual cramps.
Cramps are typically caused by prostaglandins. These are chemicals in the body that break down the walls of blood vessels, increasing the flow of blood through the uterus.
A lot of women choose to use over-the-counter painkillers for their cramps. But did you know that there are holistic plant solutions found all around the world?
In this article, we'll walk through some of the best herbs for menstrual cramps so that you can ease the pain every month.
Table of Contents
Chamomile
Chamomile reduces the severity of menstrual cramps for women. It works by reducing the level of prostaglandins in the body, which can cause cramping and period pain.
Chamomile also has anti-inflammatory, antispasmodic, and sedative properties. So it relaxes the body and the abdominal muscles. This can provide relief from cramps and even help to regulate menstrual cycles.
Mint
Mint has an analgesic effect, which means it reduces pain and makes it easier to get through the cramps that accompany a monthly period. Mint also has anti-inflammatory and antispasmodic properties. This makes it great for reducing inflammation that occurs during menstruation and relieving spasms of the uterus.
You can also use the calming scent of mint for aromatherapy to reduce stress and anxiety associated with menstrual cramps. Not only can it be used in teas, but you can also use it as an oil in massage or add it to a hot bath for maximum effectiveness.
Cramp Bark
Cramp bark (Viburnum opulus) contains compounds that can help to relax the muscles in the uterus. It reduces inflammation and promotes the release of certain hormones that can help to balance the levels of hormones in the body.
The bark can be taken in capsule form, or dried and used to make tea. You can also rub the cramp bark tincture on the abdomen to reduce cramp intensity.
Yarrow
Yarrow is a fragrant herb that has been used for centuries. Yarrow contains properties that help relax the muscles of the uterus, reducing discomfort. Yarrow also helps to reduce mood swings and headaches associated with the menstrual cycle.
You can take it in tea form for relieving period cramps naturally. Or you can also take it as a tincture or capsule. So you have the option to choose the most suitable method for your individual needs.
Dong Quai
Dong Quai is a Chinese herb traditionally used to treat women's reproductive issues. But it is now gaining popularity as a supplement to help reduce the pain and discomfort associated with menstrual cramps. And it works by reducing the inflammatory response in the body and increasing circulation, which helps to ease cramping.
Ginger
Ginger reduces period pain, inflammation, and other symptoms associated with the menstrual cycle. You can consume it in many forms, such as ginger tea, capsules, tablets, and as an essential oil. It is a safe, natural, and effective way to help with period pain relief.
Try These Herbs for Menstrual Cramps Now
Many herbs for menstrual cramps can help in natural pain relief. Chamomile, mint, cramp bark, yarrow, dong quai, and ginger offer welcome relief to women.
So consider trying a few of these options and find the one that best works for you. If you need help monitoring your menstrual cramps, reach out to a qualified healthcare professional.
Did you find this article helpful? If so, check out the rest of our site for more.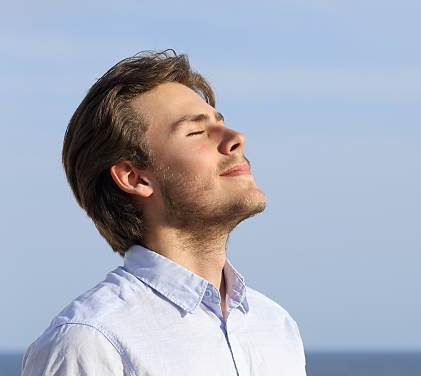 My name is Tom William a expert content creator and SEO expert having Proven record of excellent writing demonstrated in a professional portfolio Impeccable grasp of the English language, including press releases and current trends in slang and details.