Are you looking for the best type of racking for warehouses for the contents?
From small to large businesses, there always comes a time when a warehouse is needed.
But before you set up your warehouse, you need to know what kind of racking to use. With this, you can keep your goods safe, organized, and secure.
Don't worry, we're here to help. This article will explore the top racking solutions for warehouses. Read on to discover which racking solution is right for you.
Pallet Racking
This type of racking system allows for efficient use of vertical space. This makes it ideal for maximizing storage capacity in warehouses. It offers easy accessibility to stored items, allowing for quicker and more organized retrieval.
These systems also offer a high degree of flexibility. They can be easily adjusted and reconfigured to accommodate changing inventory needs.
And while you're here, you can also check out this article on infrastructure & rack protection. This will help you make the right racking investment for your business.
Drive-in Racking
Drive-in racking is ideal for storing a large quantity of homogenous products, such as food items and beverages. It's designed for high-density storage, allowing forklifts to enter and retrieve pallets from the same aisle. This increases warehouse efficiency by reducing the need for multiple aisles and providing better space utilization.
Its sturdy construction and ability to hold heavy loads also make it a reliable choice for warehouses with a high volume of inventory. With its space-saving design and durability, drive-in racking is a top option for maximizing storage in busy warehouse environments.
Narrow-Aisle Racking
This type of racking is specifically designed for warehouses with limited floor space. By utilizing narrow aisles, these racks can increase storage capacity compared to traditional racking systems.
Moreover, this racking allows for easy access to all stored items through the use of specialized equipment such as reach trucks or turret trucks. This provides fast and accurate order picking, reducing the risk of product damage and increasing productivity.
Cantilever Racking
Cantilever racking is designed to hold long, bulky items such as pipes, lumber, and furniture. The unique design allows for storage without the need for crossbeams. This allows for quick and easy access to items.
With the ability to add multiple levels and adjustable arms, this racking system can be customized to fit the specific needs of a warehouse. It provides efficient storage. It also ensures safety and reduces the risk of damage to products.
Carton Flow Racks
Carton flow racks are designed with a sloped shelf system. This allows cartons or boxes to move forward with the help of gravity.
This feature promotes a first-in-first-out inventory management method. It helps reduce the risk of products spoiling.
In addition, carton flow racks are highly customizable to fit different warehouse layouts. It can also be easily integrated into existing pallet racking systems.
Try These Racking Solutions for Optimizing Warehouses
Racking solutions play a crucial role in maximizing space and efficiency in warehouses. It is important to carefully consider factors such as warehouse layout, inventory type, and budget when choosing the best rack for your warehouse.
For expert assistance, contact a warehouse expert for a consultation to help you find the perfect solution for your specific needs. Don't wait any longer, start optimizing your warehouse space and streamlining your operations today.
Take a moment to browse through some of our other blog posts for more guides and tips.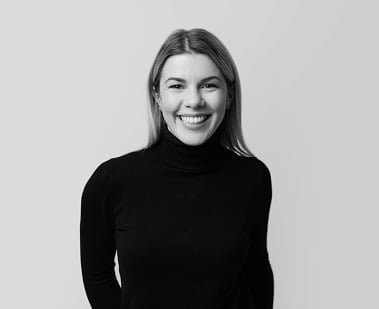 Nicole Ann Pore is a writer, an events host and a voice over artist. Travel, health, shopping, lifestyle and business are among the many subjects she writes about. Through quality and well-researched writing, she informs and even entertains readers about things that matter. She is also interested in film critiquing and filmmaking. Giving all the glory to God, Nicole graduated Cum Laude from De La Salle University Manila, Philippines with a Bachelor's Degree in Communication Arts.