Picture this: You have just landed your dream job at a rapidly growing start-up. As you navigate through the excitement of your new role, you realize there is an urgent need for an expert in accounting to join your team.
You set out to find the perfect candidate but quickly become overwhelmed by the variety of options available. Please don't fret; we have got you covered!
In this blog post, we will dive into the top five questions you must ask before hiring accounting experts to ensure you make the right choice for your business. Read on!
1. What Are Your Qualifications and Experience?
First, you want to know if you're dealing with a pro. Ask about their qualifications and experience.
Have they obtained an accounting license and relevant certifications? How many years have they been in the game? A seasoned accounting expert is more likely to have encountered various financial scenarios, making them better equipped to handle your specific needs.
2. What Services Do You Offer?
Accounting services aren't a one-size-fits-all. Different businesses have different financial requirements. Some may need assistance with tax planning, while others require help with bookkeeping or financial analysis.
Make sure the accounting expert offers the services that align with your needs. Don't forget to ask about their specialization, whether it's for small businesses, corporations, or specific industries.
3. Can You Provide References or Client Testimonials?
A trustworthy accounting expert should have a track record of satisfied clients. Don't hesitate to ask for references or client testimonials.
Speaking with past or current clients can give insights into the expert's reliability, communication skills, and overall performance. It's like reading reviews before choosing a restaurant – you want to know you're making a wise choice.
4. How Do You Stay Updated With Tax Laws and Regulations?
Tax laws are about as predictable as the weather. They change, evolve, and sometimes catch you by surprise.
You want to get help from expert accountants who stay on top of these changes. Inquire about their methods for keeping up with tax laws and financial regulations.
Are they part of any professional organizations? Do they attend seminars or engage in continuous education? The more they invest in staying current, the better they can navigate the ever-shifting financial landscape on your behalf.
5. What's Your Communication Style and Availability?
Effective communication is key in any relationship, especially in the business world. Ensure that you and your accounting expert are on the same page regarding communication.
Ask about their preferred methods of communication – email, phone calls, in-person meetings – and how often you can expect updates on your financial status. You'll want someone responsive and readily available with questions or concerns.
Learn How to Find Accounting Experts for Your Business
Hiring accounting experts can greatly benefit your business, but asking the right questions before deciding is essential. With these top 5 questions, you can ensure you are hiring the best and most qualified professionals for your business needs.
Remember, the right accounting experts can make all the difference in the success of your business. Don't hesitate to ask the right questions and make an informed decision for your company's financial future.
Please browse our website for more guides like this!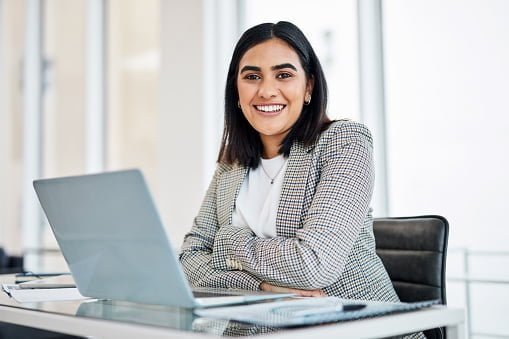 Piran is the bestselling author of the Zobuz, TheHearus and other well known Blogs. Her books have sold hundred of copies and are published in different languages.