In the ever-evolving world of sales and customer relationship management, having the right tools at your disposal can make all the difference. One such tool that has been making waves in the business world is Microsoft Dynamics 365 Sales. This powerful platform is designed to streamline your sales processes, from the moment a lead enters your pipeline to the triumphant close of a deal. In this blog post, we'll explore how Microsoft Dynamics 365 Sales can help you navigate this journey, turning leads into successful deals while maximizing your sales potential.
Understanding the Sales Journey
Before we dive into the specifics of Microsoft Dynamics 365 Sales, let's take a moment to understand the typical sales journey. It typically consists of several stages:
1. Lead Generation
This is where it all begins. Leads can come from various sources, including website inquiries, social media, trade shows, and referrals. The challenge here is to identify and prioritize these leads based on their potential.
2. Lead Qualification
Not all leads are created equal. Some are more likely to convert into customers than others. Lead qualification involves assessing their level of interest, budget, and fit with your product or service.
3. Opportunity Management
Once a lead is qualified, it becomes an opportunity. This stage involves nurturing the lead, providing them with relevant information, and guiding them through the decision-making process.
4. Quote and Proposal
As the prospect moves closer to making a decision, you'll need to provide quotes, proposals, and other materials to help them understand the value your product or service offers.
5. Closing the Deal
The moment of truth! Closing the deal involves getting the prospect to commit to your offering, whether it's signing a contract, making a purchase, or agreeing to a partnership.
6. Post-Sale Relationship
The sales journey doesn't end with a closed deal. Maintaining a positive post-sale relationship is crucial for customer satisfaction and potential upselling or cross-selling opportunities.
Now, let's explore how Microsoft Dynamics 365 Sales can be your guiding light at each of these stages.
Microsoft Dynamics 365 Sales starts by helping you manage leads effectively. It allows you to centralize all your leads in one place, making it easy to track and categorize them. With its robust analytics capabilities, you can prioritize leads based on various criteria, such as lead source, behavior, or demographics. This means you can focus your efforts on the leads most likely to convert, saving you time and resources.
Qualifying leads is a crucial step in the sales process, and Microsoft Dynamics 365 Sales has tools to streamline this. The platform uses lead scoring, a method that assigns a numerical value to leads based on their characteristics and behaviors. With this scoring system, you can quickly identify hot leads that are ready to engage with your sales team. It ensures that your sales reps are spending their valuable time on leads with the highest potential.
Once a lead is qualified, it transforms into an opportunity in Microsoft Dynamics 365 Sales and Services. Here, you can manage interactions with the prospect, track communication history, and collaborate with team members. The platform also provides visibility into the sales pipeline, allowing you to see where each opportunity stands in the sales process. This transparency is invaluable for forecasting and resource allocation.
Quote and Proposal Generation
Generating quotes and proposals is made easier with Microsoft Dynamics 365 Sales. It offers templates and automation tools to streamline this process. You can customize quotes and proposals quickly and ensure they are sent to the prospect promptly. Plus, you can track when the prospect opens and interacts with these documents, giving you insights into their level of interest.
The ultimate goal of any sales journey is to close the deal. Microsoft Dynamics 365 Sales provides the tools to help you do just that. You can track all the activities and interactions with the prospect, allowing you to identify the right time to make the final push. It also integrates with other Microsoft tools like Microsoft Teams, making it easy to collaborate with your team in real time.
The relationship with your customer doesn't end when the deal is closed. In fact, it's just the beginning. Microsoft Dynamics 365 Sales helps you maintain a positive post-sale relationship by providing a 360-degree view of the customer. You can track their interactions, support requests, and feedback, ensuring that you deliver outstanding customer service. Satisfied customers are more likely to become repeat customers and advocates for your brand.
Throughout the entire sales journey, Microsoft Dynamics 365 Sales collects valuable data. This data isn't just for record-keeping; it's a goldmine of insights that can drive your sales strategy. The platform offers advanced analytics and reporting tools that allow you to gain a deep understanding of your sales performance. You can identify trends, track key performance indicators (KPIs), and make data-driven decisions to continuously improve your sales processes.
Conclusion
From leads to deals, Microsoft Dynamics 365 Sales is your trusted companion in the world of sales and customer relationship management. It streamlines the entire sales journey, from lead generation to post-sale relationship management. By leveraging its lead management, lead qualification, opportunity management, quote and proposal generation, and analytics capabilities, you can maximize your sales potential, close more deals, and build lasting customer relationships.
In an increasingly competitive business landscape, having a tool like Microsoft Dynamics 365 Sales at your disposal can be a game-changer. It empowers your sales team to work smarter, not harder, and it ensures that no valuable lead falls through the cracks. So, if you're looking to take your sales efforts to the next level, it's time to consider Microsoft Dynamics 365 Sales as your trusted partner in the journey from leads to deals.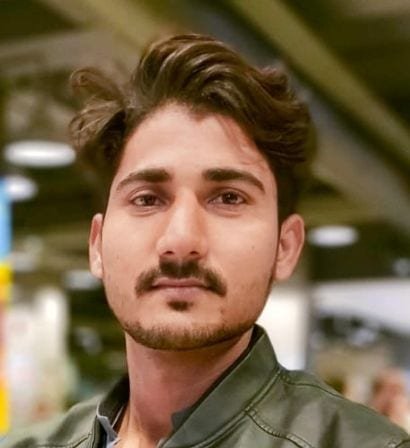 Arman Ali, respects both business and technology. He enjoys writing about new business and technical developments. He has previously written content for numerous SaaS and IT organizations. He also enjoys reading about emerging technical trends and advances.