Are you worried about the state of your teeth? If your smile is lacking, you need to find ways to rectify the problem. There are plenty of steps you can take to improve your oral health and get a perfect smile that you can brag about.
Nearly 3.5 billion people are thought to be affected by oral disorders. A perfect smile can say a lot about a person's health, confidence, and attitude.
If you have a more than decent smile, you know how awesome it feels. If you don't have the best ways to get it, it can bring you down. Keep reading to learn how to smile better.
Table of Contents
Healthy Diet
Eating foods that are rich in calcium, minerals, and vitamin C can help strengthen and protect teeth from tooth decay and cavities. It is also important to include a variety of foods in your diet, such as protein, fruits, and vegetables. These provide essential vitamins and minerals that are beneficial to oral health.
Limiting sugary snacks and sodas can prevent tooth decay and keep your teeth white. Water is the best way to stay hydrated and keep your smile healthy. Drinking plenty of water can help rinse away food particles and bacteria that can accumulate in your mouth.
Proper Brushing Technique
Proper brushing technique should start by brushing for two minutes at least two times a day after meals. It is important to use a soft-bristled brush, the right amount of toothpaste, and cover all your teeth and gums.
Begin with the outer surfaces of the teeth, then move to the inner surfaces, and then finish with the chewing surfaces. Gently brush the gums as well to promote healthy gum tissue.
Don't forget your tongue! It can also help remove bacteria that cause bad breath.
Regular Dental Check-ups
Proactive oral care is the key to keeping the mouth free of plaque and decay that can be detrimental to teeth. By visiting a dentist, patients can stay up to date on remarks and advice to ensure their smile stays as perfect as possible.
During these checkups, the dentist can look for signs of gum disease, cavities, and other dental issues. They can then provide the patient with the necessary treatment to prevent further issues. Going to the dentist for routine exams and regular cleaning are important for perfect teeth.
Limit Staining Substances
Reducing the amount of coffee, tea, tomato-based products, and dark-colored sodas can help to reduce staining of the teeth. These drinks contain chromogens, which erode the enamel and cause discoloration.
Cigarette smoking needs to be avoided. The particles that cling to the teeth can cause deep stains that may only be removed by laser whitening or porcelain veneers. Limiting staining substances can help to maintain an ideal smile and help make you more confident in your facial appearance.
Flossing
Flossing removes plaques and bacteria that can build up on teeth and can also prevent gum disease. It can help keep teeth and gums healthy and can help keep your breath fresh. It only takes a couple of minutes each day and can help prevent cavities and other oral health issues.
Flossing should be done in a gentle, back-and-forth motion, and the floss should be gentle on your gums. Be sure to gently curve the floss around the base of each tooth and flip the floss to reach the back. Regular flossing can help you achieve brighter and more beautiful teeth.
Choose the Right Toothbrush
It is important to select a toothbrush with medium-length soft bristles. They are gentler on the gums and effective at removing plaque. It is important to ensure that the bristles are firm enough to reach between the teeth to remove plaque and bacteria.
Replace the toothbrush regularly, as the bristles will become frayed and less effective after about 2-3 months of use. When selecting a toothbrush, it is important to look for one that is comfortable in your hand and your mouth. Using an electric toothbrush can be beneficial as it provides a more thorough brushing.
Smile Makeover
Smile makeover involves a range of procedures performed by a specialist orthodontist. From veneers to whitening and crowns to recontouring, cosmetic dentistry offers solutions to aesthetic issues. This will help you feel more confident in your smile.
To maximize the results, you should choose your dentist and treatment plan carefully. Your smile makeover should include a consultation with your dentist to determine which treatment is best for you. Taking into account factors like lifestyle, desired outcome, and budget can help you achieve that perfect smile.
Use Mouthguard
Mouthguards are designed to wear over the teeth to protect them from grinding, chipping, and other damage during sports or other physical activities. They also help people who are prone to clenching and grinding their teeth regularly. Not only do they offer protection, but they can also give a great smile.
Mouthguards are available in many different designs, colors, and sizes to fit any mouth and the sizes of the teeth. They should be professionally fitted to ensure they provide the best protection and correct alignment of the teeth.
They can also be made to accommodate braces or other dental appliances. With regular use, it can help to improve the individual's oral health, smile, and quality of life.
Using an Antimicrobial Mouthwash
Antimicrobial mouthwash works to reduce bacteria and plaque. It also helps to keep teeth looking bright. It can reduce bad breath, which can be caused by the buildup of food and bacteria.
This mouthwash can fight off gingivitis and gum disease, two major causes of poor oral health. Regular use of it can be beneficial, leading to a cleaner, healthier, and brighter smile and improved wellness. Using the mouthwash daily can also help strengthen teeth and keep them free from cavities.
Achieving a Perfect Smile
Ensuring a perfect smile requires careful planning and execution. Take some simple steps of brushing twice a day, flossing regularly, and using a mouthwash to keep teeth and gums healthy. Make healthy dietary changes and schedule regular dental appointments.
The benefits of investing in a perfect smile are worth the effort. Start today and have a winning smile in no time!
If you enjoy this article, then why not check out some of our others?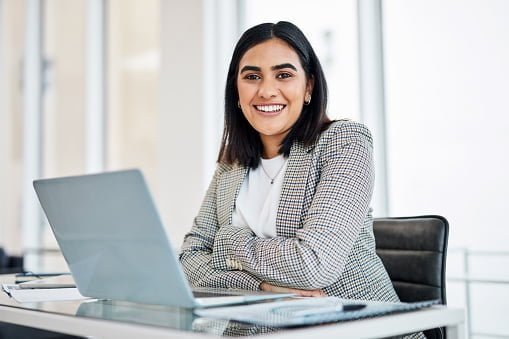 Piran is the bestselling author of the Zobuz, TheHearus and other well known Blogs. Her books have sold hundred of copies and are published in different languages.