From the clothes we wear to the food we eat, consumers shape and drive businesses in profound ways.
Yet the power of the consumer is often overlooked or taken for granted.
What are the multifaceted impact consumers have on businesses of all shapes and sizes?
The relationship between businesses and their customers is more complex and influential than many realize.
Consumer demands and preferences determine pricing, product development, marketing, and even company culture.
Businesses live or die based on their ability to understand and cater to the consumer. Wise companies recognize this important dynamic and build their strategies around the consumer.
Now when internet is so common, consumers have even greater influence over businesses. Online reviews and social media conversations give customers an unprecedented platform to voice their opinions.
A single viral tweet or negative review can make or break a brand's reputation overnight. This forces agility and awareness on the part of business leaders.
The power of the purse is very real. Consumers drive trends with their wallets, rewarding certain brands while punishing others.
Their purchasing decisions even shape societal change by supporting or boycotting companies based on political or social views. In essence, consumers have a direct hand on the wheel of commerce.
How Consumers Influence Pricing
One of the most direct ways consumers influence businesses is through their impact on pricing models and strategies.
Smart companies pay close attention to consumer response to prices and adjust accordingly. They understand that customers ultimately determine the value of products and services through their purchasing decisions.
An example of reactive consumer-driven pricing occurred when Coca-Cola introduced New Coke in 1985.
Despite extensive market research, consumers rejected the new formula, preferring the taste of the original.
Coca-Cola quickly returned Coke Classic to store shelves due to consumer backlash and clear rejection of the new offering at the given price point.
Consumers also proactively shape pricing models. The rise of low-cost carriers like Southwest and Spirit in the airline industry was driven by consumer demand for cheaper airfare.
As budget-conscious travelers chose these lower-priced options, the major airlines had to drop prices to remain competitive. The entire industry changed as a result.
Dynamic pricing, surge pricing by Uber, and other flexible pricing strategies are also made possible by advances in data science and understanding of consumer behavior.
Prices can be calibrated to match supply and demand in near real-time. While consumers may not always like surge pricing, their willingness to pay higher prices during peak times enables the model.
Consumers reveal their willingness to pay for a product or service through their transactions.
Companies must listen or risk losing market share if prices diverge too far from what the consumer deems fair value.
Wondering how local businesses skyrocket their success online? Elevate your brand with the dynamic prowess of Coventry's digital marketing services.
The Impact of Reviews on Reputation
Product and service reviews from consumers have become indispensable tools for brands managing their reputations and gaining trust.
Positive reviews can boost a business and drive sales, while negative reviews can be damaging if left unaddressed.
The rise of sites like Yelp, TripAdvisor, and Amazon product reviews have given consumers an ability to directly impact a brand's reputation.
According to BrightLocal, 97% of consumers read online reviews for local businesses, with positive reviews making 73% more likely to use that business.
Negative reviews must be managed swiftly and effectively by brands to limit reputational damage. Studies by Mashable found that a one-star increase in a restaurant's Yelp rating leads to a 5-9 percent increase in revenue.
This is why Coventry web design also prioritizes reputation management and review generation as part of their online marketing strategies.
Many consumers now check reviews across multiple sites like Google, Facebook, and industry-specific rating sites before engaging with a business.
Companies must develop an integrated strategy for monitoring and responding to feedback across the web.
Consumer Demands Driving Product Development
Product development cycles have accelerated rapidly in recent decades as companies race to keep pace with consumer demands.
Through their purchasing decisions and feedback, consumers directly impact which products make it to market and when.
A prime example is the mobile phone industry. As consumers continuously adopt new capabilities and features like photography, video, and mobile web access, companies quickly integrate those advancements into new models.
The demand cycle has sped up to yearly phone releases with major hardware and software updates as companies try to stay ahead.
Demand for plant-based meat alternatives has exploded in recent years, with startups like Beyond Meat at the forefront. The product's remarkably fast growth in popularity and distribution shows the power of consumer interests to revolutionize industries in short timeframes.
Mainstream brands like Impossible Foods and MorningStar Farms have since entered the market.
Companies monitor sales data, returns, complaints, reviews and other signals to gauge market reception.
Features that consumers don't appreciate get the axe, while highly demanded capabilities get additional investment. This real-time feedback loop allows consumers to directly steer product evolution.
Consumer Values Shaping Business Practices
Today's consumers increasingly make buying decisions that align with their ethics and values.
This has pushed companies to evaluate and adapt their business practices to meet evolving consumer expectations around sustainability, transparency, and social responsibility.
Surveys show millennials are twice as likely to purchase from brands that stand for positive social and environmental impact.
Apparel brands like Everlane and Reformation have built cult followings around radical transparency and ethical manufacturing.
In response, major corporations from Apple to Nike to McDonald's have committed to mitigating their environmental footprints after backlash and pressure from eco-conscious consumers.
Renewable energy, recycled materials, and greener supply chains are now priorities.
Consumers also wield their influence through boycotts and buycotts. Brands perceived as misaligned with consumer values on issues like racial justice, environmental impact, or political stances face quick consumer backlash.
Companies must weigh taking a stand on social issues versus risking consumer boycotts.
Vocal online campaigns and protests have compelled companies to re-examine internal policies on matters like pay equity, family leave, and diversity.
Shifting cultural expectations around social responsibility are transferred business practices through consumer pressure.
A brand's conduct and contributions now factor heavily into consumer purchasing choices.
To gain market share with increasingly values-driven buyers, businesses must identify and incorporate ethical and social responsibilities into operations.
Winning Market Share Through Customer Obsession
In today's crowded and competitive business environment, winning market share often comes down to a single factor – obsession with the customer experience.
Leaders of thriving companies constantly ask themselves "What more can we do for the consumer?"
Amazon's rise to retail dominance has been driven by fanatical attention to the consumer experience.
From lightning-fast delivery times to streamlined returns and even package theft protection, they continuously elevate convenience and satisfaction.
Competitors must match this level of service to stay in the game.
Georgian Bank looked at customer complaints and frustration with long waits and inefficient processes.
By studying customer journeys and pain points, they redesigned branches for maximum ease of use.
The new layout and self-service kiosks shortened wait times by over 50% and improved customer satisfaction scores.
Consumer-obsessed leaders immerse themselves in understanding user psychology and emotions.
They map out customer journeys and look for friction points. Customer-centricity is embedded across the organization, not just the marketing department.
This philosophy must inform all aspects of the business from product design to support and service interactions.
It enables brands to anticipate consumer needs and exceed expectations at every touchpoint.
The brands winning today have realized that customer obsession pays off with loyal, engaged user bases that vote with their dollars.
Giving people what they want, how they want it is what drives market share in any consumer-driven industry.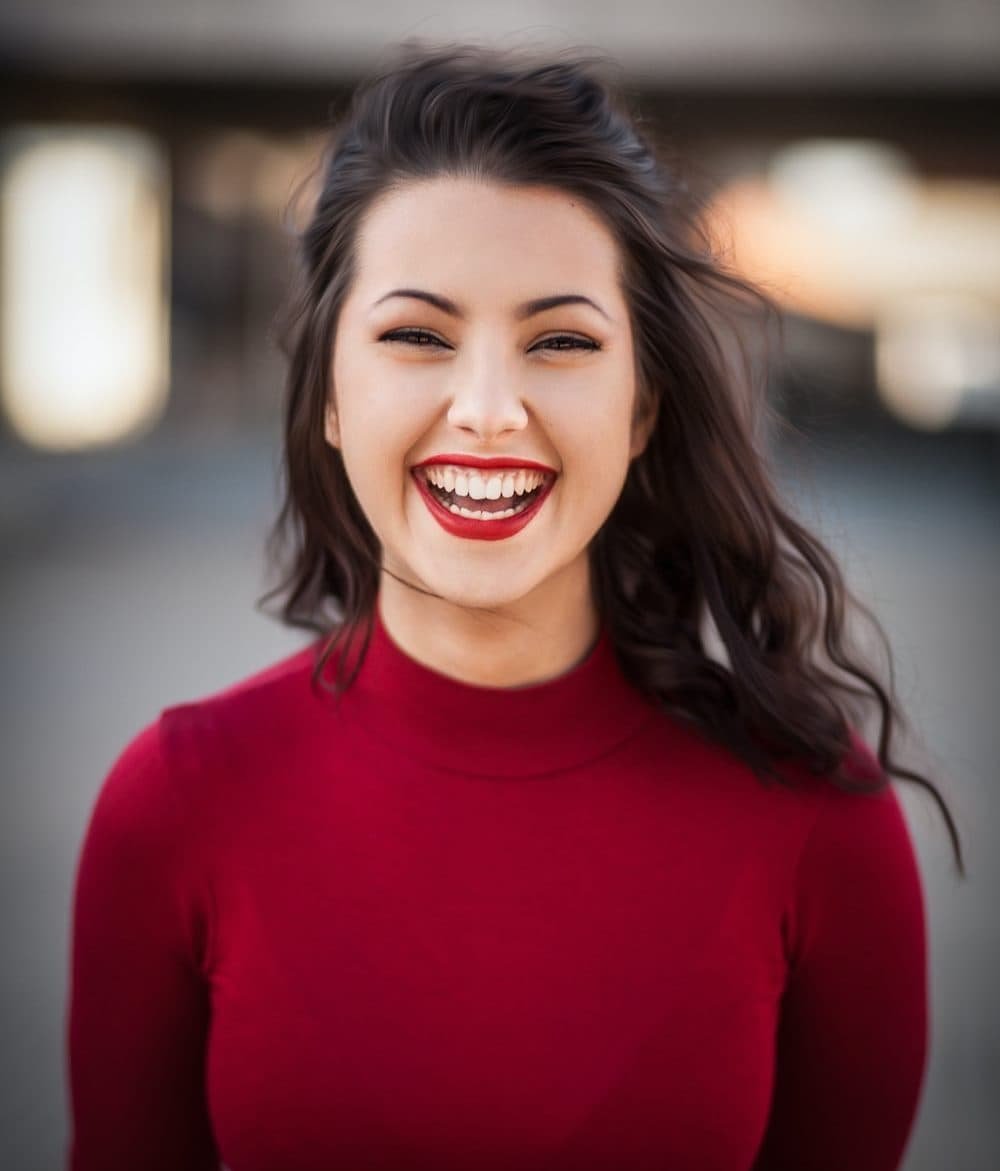 Veronica Baxter is a writer, blogger, and legal assistant operating out of the greater Philadelphia area.