Is there an overbite that's causing problems with your dental health? If so, you may want to look into Invisalign clear aligners. They're clear aligners designed to help you get even white teeth without anyone noticing.
But, there are many benefits that you should know about. You may wonder if there are any cons to this teeth straightening method.
To learn more about the pros and cons of Invisalign, keep reading.
Pros of Invisalign Clear Aligners
You will be delighted to hear about the benefits of these clear aligners! Read on for the pros of Invisalign!
Almost Invisible Appearance
The Invisalign clear aligners are super sneaky. They're hard to see! Unlike regular braces, Invisalign is made from clear stuff, so people won't notice them much. You can wear them when you're talking, taking pics, or doing anything, really. They are just like a little secret helper for your teeth. So, no need to feel shy about smiling, even while fixing your teeth!
Removable Convenience
Did you know that you can take Invisalign aligners out? This makes eating and cleaning way easier compared to normal braces. When you want to enjoy your favorite foods, just pop them out and enjoy. And don't worry about brushing and flossing because you can take a break from the aligners. You will have full control when you want to take them on or off. This makes life simpler while you're getting that awesome smile.
Faster Treatment Time
Invisalign can work its magic quicker than you might think. While the time varies for everyone, it's often faster compared to traditional braces. You might need fewer check-up visits too. So, you'll be flashing that new smile sooner than you thought. Just remember, every person's teeth are different. So visit your local dentist now to give you the scoop on how long your journey to a fantastic smile will take.
Versatility in Treating Dental Issues
Invisalign is like can fix lots of your teeth problems. Crooked teeth, gaps, and even some bite issues can be tackled with these aligners. They're custom-made to fit your teeth and guide them into place. While they're great for many cases, some complex problems might still need traditional braces. Your dentist will be the guide to see if Invisalign can work its magic on your specific dental adventure.
Improved Comfort
Invisalign is like a breath of fresh air for your teeth. These aligners are made from smooth material that fits comfortably in your mouth. Avoiding any discomfort you might get from traditional braces. Unlike those metal wires and brackets, Invisalign won't cause sore spots. Since they're removable, you also have the flexibility to take them out when needed. It's a cozy and convenient way to achieve a beautiful smile without any unnecessary fuss or pain.
Cons of Invisalign Clear Aligners
We already know how amazing Invisalign can be. However, it also has its cons. Read on to learn about the drawbacks of Invisalign.
Commitment to Consistent Wear
While Invisalign offers flexibility, it does require commitment. You'll need to wear your aligners for most of the day, around 20-22 hours, to get the best results. Forgetting to put them back in after eating or not wearing them enough can slow down your progress. It's like having a responsibility to keep track of your aligners. Make sure they're on your teeth as much as possible to make the treatment work effectively.
Potential Discomfort with Aligner Changes
Switching to new Invisalign aligners can sometimes cause a bit of discomfort. When you start using a new set, your teeth might feel a little tender for a day or two. It's like your teeth adjusting to a new friend. But don't worry, this feeling usually goes away quickly. Just think of it as a temporary reminder that your smile is getting a makeover, and soon enough, you'll be back to feeling normal again.
Not Ideal for Complex Cases
Invisalign is like a champ for many dental issues, but it might not be the best fit for complex cases. If you have severe misalignment or unique bite problems, traditional braces could be more effective. Invisalign works well for less complicated cases. It's like having a specific tool that's great for certain jobs but might not be the best choice for trickier tasks. Your dentist can guide you on what's best for your unique smile needs.
Cost Considerations
Getting that awesome Invisalign smile comes with a price tag. Invisalign treatment can be more expensive than traditional braces. While the cost varies depending on your specific needs, it's important to factor it into your budget. It's like investing in something special for your teeth. You'll want to make sure you're ready to commit financially to achieve the smile you've been dreaming of. Your dentist can help you understand the costs and explore any payment options available.
Responsibility in Maintenance
Invisalign needs a bit of TLC. You have to clean your aligners regularly and follow care instructions to keep them in top shape. If you're not careful, they can stain or become less effective. Knowing how to clean aligners properly is crucial for your dental health. Remembering to clean and handle your aligners properly is important to ensure your treatment goes smoothly. It's a small responsibility to make sure your smile transformation stays on track.
Learn the Pros and Cons of Invisalign
In summary, Invisalign Clear Aligners are an effective, convenient, good-looking, and removable substitute for traditional braces. There are both pros and cons of Invisalign that you should consider.
Contact a dental or orthodontic professional today to take the first step toward achieving a perfect smile!
Did you find this article helpful? Check out more of our blogs!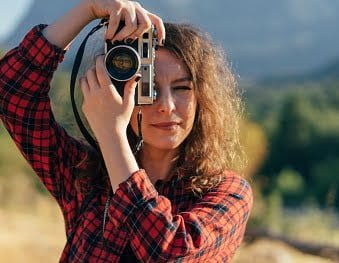 Andrea Parker is a reporter for Zobuz. She previously worked at Huffington Post and Vanity Fair. Andrea is based in NYC and covers issues affecting her city. In addition to her severe coffee addiction, she's a Netflix enthusiast, a red wine drinker, and a voracious reader.