Despite the common belief that everyone's born with a perfect set of pearly white teeth, the fact is we're all susceptible to tooth decay. The strongest teeth in the world can still get cavities if plaque and acids are allowed to build up on the surface.
Eating a good balanced diet and brushing your teeth regularly are both effective preventative methods against tooth decay. There are, however, certain external and internal causes that can cause brown spots on teeth that aren't always evident.
Let's take a look at what causes brown spots on teeth and how you can remedy them.
Table of Contents
Dental Stains
Brown spots on teeth, especially near the gum line, are caused when certain foods, beverages, and habits lead to dental stains. Coffee, tea, and red wine are common culprits and tobacco is a major source of staining.
While regular brushing and flossing can remove surface stains, special teeth whitening products can help get rid of those more stubborn brown spots. Practicing habits that can help preserve the natural brightness of your teeth, like drinking through a straw and rinsing with water after eating or drinking something that may cause staining, is also important.
Poor Oral Hygiene
Poor oral hygiene is an often overlooked contributor to brown spots on teeth. Bacteria known to cause brown spots include Streptococcus mutans and Streptococcus sobrinus. These are often present in the plaque that builds up if the mouth is not properly cleaned.
Prevention of these spots can be achieved through regular brushing with fluoride toothpaste, flossing, and using mouthwash; brushing twice a day for two minutes at a time and flossing once a day is ideal. By ensuring proper oral hygiene, individuals can reduce the likelihood of unattractive and harmful brown spots forming on their teeth.
Tooth Decay
Brown spots on teeth are usually a sign of tooth decay. It occurs when bacteria in the mouth create an acid that attacks the enamel of the teeth. This makes it more porous and causes it to discolor.
Brown spots are often the first warning of tooth decay. Regular dental visits and using a sealant on teeth that have deep grooves can also help to prevent tooth decay. Otherwise, when the decay is not treatable anymore, it may mean you'll need to find an expert cosmetic dentist to restore your smile and dental health.
Enamel Hypoplasia
Enamel hypoplasia is a common cause of brown spots on teeth. Enamel hypoplasia refers to a decreased mineralization of dental enamel. This is caused by:
inadequate nutrition
inadequate exposure to fluoride
trauma to the tooth enamel
Inadequate nutrition can lead to a decrease in the concentration of essential minerals required for the formation of tooth enamel, such as calcium and phosphorus, leading to brown spots on the teeth. To prevent or reduce brown spots on teeth due to enamel hypoplasia, it is important to eat a balanced diet that contains all essential minerals and vitamins.
Learn the Causes of Brown Spots on Teeth and How to Prevent Them
Brown spots on teeth are caused by poor oral hygiene, eating acidic foods and beverages, smoking, and certain medical conditions. It is important to understand the causes and practice preventive measures. Try implementing these preventive measures mentioned in this article to protect your teeth against brown spots and keep a healthy, beautiful smile!
Should you wish to read more topics, visit our main blog section.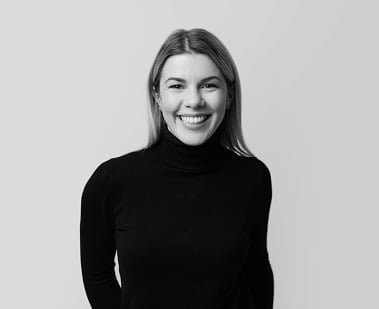 Nicole Ann Pore is a writer, an events host and a voice over artist. Travel, health, shopping, lifestyle and business are among the many subjects she writes about. Through quality and well-researched writing, she informs and even entertains readers about things that matter. She is also interested in film critiquing and filmmaking. Giving all the glory to God, Nicole graduated Cum Laude from De La Salle University Manila, Philippines with a Bachelor's Degree in Communication Arts.