Did you know that a supply manager can earn as much as $69,884 a year?
Perhaps you are interested in pursuing a career in logistics, but unsure of what it takes to succeed. Don't worry, we'll learn the skills needed for a successful career in this industry today. Also, we'll explore the different types of logistics jobs and careers.
Are you ready to discover everything you need to know to make your mark in the world of logistics?
If so, sit back, grab a cup of coffee, and let's get started on the path toward an exciting and fulfilling career!
What is Logistics?
It is the process of organizing the transport, shipment, and storage of goods and services from one point to another. It includes the movement, storage, and inventory of finished goods. It also involves the managing of transport networks and coordination of supply chain activities.
What Skills Are Needed to Be Successful in Logistics?
Many different skills are needed to have a successful career in transportation. Some of these logistics specialist skills include:
1. The Ability to Effectively Communicate With Others
The ability to effectively communicate with others is essential to having a successful career in logistics. Communication between the staff and drivers is key for the supply chain to run smoothly. Clear and timely connections are essential in the packaging, shipment, and delivery of goods.
Without effective communication, products could get lost, become damaged, or take too long to arrive. This can lead to unhappy customers. Logistics workers must have the ability to speak and listen clearly to make sure everyone is on the same page.
2. Strong Organizational Skills
To have a successful career in logistics, strong organizational skills are essential. This includes the capacity to handle many tasks, prioritize and manage time wisely. This is to ensure that tasks are completed on time. Also, identify problems and create solutions, and respond to changing business needs.
Having the ability to work with a team and coordinate collaborative efforts is also important. You must have an understanding of the inner workings of any given transport system. Pay attention to detail so that orders can be fulfilled in a timely and accurate manner.
3. The Ability to Think Critically and Solve Problems
Having a successful career in Logistics requires the ability to think critically and solve problems. To think critically means to think logically and evaluate situations from different points of view. You must be able to analyze data, collect information, and draw rational conclusions to appraise various situations holistically.
Problem-solving is also essential. Logistics are complex and need rapid but accurate decision-making. This includes understanding problems and creating solutions based on available resources. You must expect any potential issues or risks.
Having critical thinking and problem-solving skills can improve the efficiency of logistics operations. You can also identify trends and opportunities, and ensure the long-term success of a business.
4. Physical Fitness
Having a successful career, especially in logistics requires, a certain level of physical fitness. You must be able to lift and carry heavy objects, need enough endurance to work long hours, and must have the agility to move containers and parcels in tight spaces. Being physically fit and strong can also mean minimizing reparative paperwork as you will be less prone to on-the-job injuries.
Practicing a regular exercise regimen is essential to maintain the physical state one needs for a career in logistics. Doing cardio, strength training, and weight training can help tremendously in improving the overall strength and endurance you will need while on the job.
Different Types of Logistics Jobs and Careers
There are many different types of logistics jobs and careers available to those with the right skills and experience. Here are just a few of the most popular options:
1. Transport Manager
Transport Management is a type of logistics career that is very important. This involves developing policies and processes to ensure the timely and safe transport of goods.
A manager handles the tracking of goods, shipment, and negotiating shipping rates. They also oversee the use of all transportation resources.
The manager must be highly organized and understand the laws and regulations governing transport in their area. Ultimately, this job requires someone who can manage logistics and understand the needs of customers. If you need to enhance your skills, these transport manager training courses can help.
2. Warehouse Worker
Warehouse workers organize inventory and ensure that all shipment orders are accurate and packed correctly. This position requires the ability to identify and quickly react to error-prone situations.
Warehouse workers must know how to operate transport machinery. This includes forklifts and trucks.
They must also have a fundamental understanding of safety procedures. This is to protect their assets and themselves.
Additional responsibilities may include stocking shelves and maintaining warehouse cleanliness. They must have a strong work ethic. This includes handling responsibilities with care, problem-solving, and communication.
3. Truck Driver
Truck Drivers are responsible for the transport & delivery of goods to various locations. This includes warehouses, factories, retailers, and customers.
Drivers are in charge of inspecting their vehicles and ensuring they are safe and functional before embarking on trips. They use maps and GPS technology to effectively manage delivery routes and timelines.
Truck drivers must have excellent customer service skills and follow company guidelines. They must also possess a commercial driver's license and have a working knowledge of applicable traffic laws.
4. Customs Broker
A customs broker assists importers in navigating international trade laws and regulations. They must be familiar with all relevant regulations governing goods crossing international borders.
To ensure that clients comply, they must provide advice and support related to the entry of goods and the filing of documents. Customs brokers may also help in the process of classifying the product for duty or tariff calculations.
Brokers in freight forwarding act as a liaison between the client and the transportation company. This is to ensure that the goods reach their destination on time.
In addition, customs brokers often handle the logistics of supply chain management. This includes planning routes, weighing costs, and tracking delivery progress. Ultimately, they are essential in creating smooth trade between countries.
Consider a Career in Logistics
Logistics is an ever-growing and complex field that requires a certain skill set to be successful. Knowing the industry, the right skills and an educational background are important.
Also, knowing the type of career in logistics is needed when selecting your career. With these tips in mind, you can begin your journey toward becoming a logistics professional with confidence.
For more resources on finding the best logistics jobs for you, read our other blogs.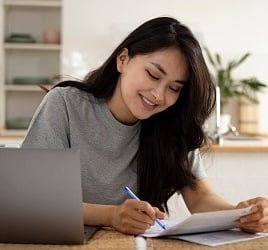 Amanda Byers is a graduate of Columbia, where she played volleyball and annoyed a lot of professors. Now as Zobuz's entertainment and Lifestyle Editor, she enjoys writing about delicious BBQ, outrageous style trends and all things Buzz worthy.