The last thing you want as a consumer is to be swindled out of money; however, it still happens. If you're not careful and do your research, you could fall victim to fraudulent behavior.
When it comes to unscrupulous dealings, a Ponzi scheme typically comes to mind. A Ponzi scheme is a fraudulent or deceptive business practice that uses revenue from new investors to pay off older investors.
So, what is a Ponzi scheme and how can we avoid them? Keep reading, and we'll walk you through it.
Table of Contents
What Is a Ponzi Scheme?
A Ponzi scheme is a type of scam where people are tricked into investing their money in a fake business. The person running the scheme promises high returns on investments in a short time.
The money they get from new investors is used to pay off the earlier investors. It might seem like a great way to make money quickly, but it's actually a big fraud.
The scheme eventually collapses because there aren't enough new investors to keep it going. Many people end up losing all their money. So, it's important to be careful and not fall for these schemes. Always check if an investment opportunity is real and be skeptical if it sounds too good to be true.
The Red Flags
To avoid falling victim, it's essential to know what is a Ponzi scheme and be aware of its warning signs. Here are some key indicators that should raise red flags:
Unbelievable Returns
If an investment opportunity promises exceptionally high returns with little to no risk, it's likely too good to be true. While investments can yield profits, they typically involve a degree of risk, and extraordinary returns without commensurate risk are highly unlikely.
Lack of Transparency
Legitimate investment opportunities provide clear and detailed information about their strategies, risks, and historical performance. If a potential investment is shrouded in secrecy, with vague explanations or no documentation provided, exercise caution.
Pressure to Recruit New Investors
Ponzi schemes often rely on a continuous influx of new investors to sustain the payouts to existing participants. If you find yourself being pushed to recruit friends and family members to join the investment, it's a clear warning sign.
Difficulty Accessing Funds
Legitimate investment vehicles allow investors to access their funds relatively easily. If you encounter obstacles when trying to withdraw your money or face delays in receiving your returns, it may indicate that the scheme is struggling to meet its financial obligations.
Absence of Regulatory Oversight
Ponzi schemes operate outside the boundaries of established financial regulations. Legitimate investment opportunities are typically registered and regulated by appropriate authorities. If the investment is not subject to any oversight, proceed with extreme caution.
Working closely with a reputable attorney who specializes in Ponzi schemes and investor fraud, like Maderal Byrne, can be invaluable. Working with an attorney can provide additional insurance against fraud, helping ensure investors don't become victims of a Ponzi scheme.
Avoid Becoming a Victim
A Ponzi scheme is a fraudulent investment scam that capitalizes on its hallmark of high returns and fast payouts. It can be difficult to identify, so knowing what is a Ponzi scheme, doing extensive research, and remaining vigilant of any scheme too good to be true is the best way to avoid them. If at any time you suspect you may be a victim of a Ponzi scheme, do not hesitate to contact your local authorities for help.
We have plenty of informative articles available to you throughout our site. Check them out!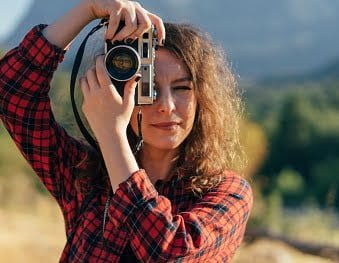 Andrea Parker is a reporter for Zobuz. She previously worked at Huffington Post and Vanity Fair. Andrea is based in NYC and covers issues affecting her city. In addition to her severe coffee addiction, she's a Netflix enthusiast, a red wine drinker, and a voracious reader.