Envision a world where the beats and melodies of your favorite songs are constantly available at the touch of a button. Doesn't that just sound like a dream? However, with the advent of digital music downloading and services like MP3 Juice, this vision has become a reality. The question of what exactly MP3 Juice is and, more significantly, whether or not it is legal, must be asked, though, because with tremendous power comes great responsibility. By wading through the murky waters of music copyrights and piracy, we hope to shed light on this divisive issue and assist you, the reader, make an educated decision about how to satiate your inner audiophile. Put on some earbuds and we will begin.
Table of Contents
An Overview of the MP3 Juice Web-Based Music Downloader and Its Functions
MP3 Juice is a cutting-edge online service that facilitates the downloading, converting, and listening to of music of all genres. This straight forward program lets you search for music on the internet and download it in MP3 format from sites like YouTube and Sound Cloud. MP3 Juice has quickly become a popular destination for millions of music enthusiasts across the world looking for a simple way to download their favorite tracks thanks to its enormous library featuring varied genres, languages, and countries.
MP3 Juice and other similar services crawl the web for MP3 files based on user searches using search algorithms. Music blogs, user-uploaded content sites, and other MP3 file repositories may all be crawled by these services. The software will look for MP3s that match a user's query in order to make them available for download.
When the system detects a possible match, it offers a download link. Nonetheless, readers should be aware that the legitimacy of such sites is sometimes in dispute because they may enable the illegal dissemination of protected content.
A Cost-Free Music Downloading Alternative
MP3 Juice is a well-liked music download site where customers may get their tunes free. It is easy to use, and it comes packed with useful functions. There have been questions made concerning the legitimacy of this easy-to-use method of listening to music.
Music may be downloaded quickly and easily from MP3 Juice's several domains, such as mp3juice.icu and mp3juice.la. This ease of use, however, may expose you to malicious software or intrusive advertisements that you would rather avoid.
Many people like the convenience and variety of songs on MP3 Juice, but they should be aware of the risks involved in downloading music from the internet. For peace of mind, consider using safe sites like SoundCloud, Bandcamp, or Jamendo, which all provide free and legal music downloads from new and veteran artists alike.
Examining MP3 Juice's Legality
MP3 Juice is a well-liked service that offers free music file downloads and conversions. It is simple to use and can play a wide variety of file types, so everyone can enjoy their favorite music. Users have expressed concern and curiosity about the legitimacy of MP3 Juice.
The biggest problem with MP3 Juice is that it violates copyrights. In many countries, it is unlawful to download music without the owner's consent. Downloading music via MP3 Juice could potentially put users in violation of copyright laws. If you are a music lover, you need to know about sites like 4KDownload that do not violate copyright laws and offer a secure, legal way to download high-quality audio files.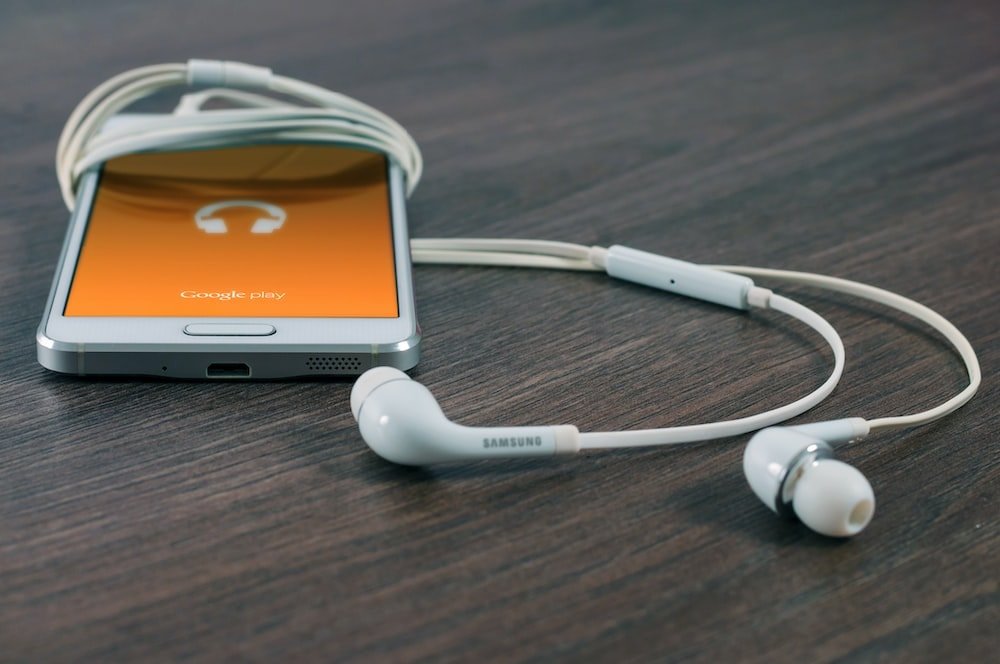 Is It Risky To Download Music From MP3 Juice?
MP3 Juice is a free online application for obtaining and converting music, but users should proceed with caution despite the service's apparent usefulness and convenience. Deceptive advertisements, chain redirection that could lead to hazardous sites, and possible copyright infringement are only some of the potential concerns linked with the platform.
Users should be aware of engaging with suspicious adverts and redirects, and it is advised that they disable MP3 Juice notifications. Copyright breaches can also be avoided by checking the legitimacy of the video's original source material before beginning the conversion process. While MP3 Juice does make it easy to convert and download music, it is important to exercise caution when doing so.
MP3 Juice's Potential Dangers: Pop-Up Ads and Malware
It is important to weigh the benefits of utilizing MP3 Juice against the potential drawbacks before committing to a service like mp3juices.cc. The site's misleading advertisements and annoying notifications pose a serious threat. Users' online safety is put at risk when they opt in to these notifications and are then subjected to potentially malicious content and fraudulent messages.
When you use MP3 Juice and choose to download an audio file, you may be taken through a series of redirection. This can lead consumers to malicious or phishing websites where their information could be stolen or malware installed. The legitimacy of the video source is also important for avoiding copyright violations.
The Morality of MP3Juice's Free Music Downloads for All to Discuss
There are several moral and legal issues that arise from using the MP3 Juice website. MP3 Juice has gained millions of users worldwide because of its useful platform for downloading and converting music files. Concerns about the site's legality and copyright violations have prompted some users to look elsewhere for their music downloads.
MP3 Juice provides a helpful service but may also facilitate copyright violation in the dynamic world of digital music consumption. Users should consider the moral ramifications of getting free music downloads from sites like MP3 Juice and be aware of the risks involved with utilizing such sites.
Music lovers no longer have to take the risk of downloading pirated music from sites like MP3 Juice thanks to the proliferation of legitimate alternatives like 4KDownload. Alternative platforms are reshaping the digital music landscape with an emphasis on user happiness, legality, and creativity.
The Effects of MP3 Juice on Intellectual Property Law and the Recording Industry
As one of the most popular services for converting YouTube videos to MP3s, MP3 Juice has made a significant contribution to the development of digital music. The portal has run into copyright infringement difficulties despite its usefulness in allowing people to obtain music from YouTube videos. Since these services have a negative effect on record sales and artist royalties, the music industry has been lobbying against them.
MP3 Juice and similar sites have been responding to legal threats by disabling access to their services in certain countries, including the United Kingdom. However, they are still active in other nations, illustrating the difficulty in stopping online piracy and raising worries about copyright rules.
MP3 Juice Substitutes
While MP3 Juice is a quick and easy way to get MP3s, there are other options that can be safer and more legitimate. Spotify, Apple Music, and Amazon Music are just a few of the legal music streaming services that offer extensive song libraries and guarantee songwriters are paid for their work. Users can support their favorite artists and creators in an ethical manner by only using licensed services to listen to music. Additional musical listening alternatives include:
To listen to or upload music, many people use SoundCloud. SoundCloud is an excellent platform for discovering new music because it is used by many artists and independent musicians. Stream and download songs without paying a dime thanks to Jamendo, a music platform that operates on Creative Commons licenses. It features an extensive catalogue spanning many musical styles and serves as a platform for unsigned musicians to gain exposure.
Audio Mack is a music streaming and discovery service that specializes on hip-hop, rap, and electronic. There are free and paid tiers available. To put it simply, Bandcamp is a website where musicians may sell their tracks to their audiences. It also allows users to stream music from a variety of genres and provides access to a vast selection of free music downloads.
SoundClick: SoundClick is a social network for musicians that allows them to post, sell, and share their work with other members of the community. It includes a large selection of unsigned artists and is available for free listening and downloading. YouTube Music is a music streaming platform where users may listen to songs and see music videos from artists. It provides free as well as paid subscriptions. If you want to make sure you're using a music streaming service legally, it's important to read the service's terms of service and licensing agreements.
How come MP3 Juice isn't doing its job?
Concerning the Law Like many other sites offering free music downloads, MP3 Juice was technically breaking the law. It enabled users to illegally download music that was protected by copyright laws. It's possible that the site was taken down or prohibited because of concerns about copyright infringement.
Technical difficulties, such as the expiration of a domain name or the need for server maintenance, might result in the temporary or permanent inaccessibility of a website. Site policy or structure updates: MP3 Juice may no longer perform as it once did due to updates to its policies, site structure, or functionality. In some areas, ISPs are required by law or by local government to prevent their customers from accessing particular websites or forms of content. It's possible that your Internet service provider has blocked access to MP3 Juice.
Downloading music free has privacy and security hazards, as some sites may contain spyware or viruses. To protect their users, several browsers and antivirus program will restrict access to potentially dangerous websites. If you want up-to-date details on MP3 Juice, your best bet is to look for them in places where consumers debate music downloading services such online forums or news sites. It is also vital to think about legitimate options for listening to music without violating the rights of musicians or copyright regulations.
The Final Say on the Legality and Safety of MP3 Juice
The hazards associated with utilizing MP3 Juice mean that its legality and safety are still up in the air. The website may provide a useful service, allowing users to easily extract and convert audio from video files, but users should be aware of the possibility of copyright violation and related legal consequences.
Because of the potential for misleading advertisements, redirects, and notifications, users of MP3 Juice and other similar services should take extra precautions to protect their personal information. If you are a music fan who values your privacy and the quality of your downloads, you might want to look into alternatives like 4KDownload, which offer both. If consumers are careful about where they get their music, they will not have to worry about whether or not it's legal or whether or not it will compromise their gadgets or personal information.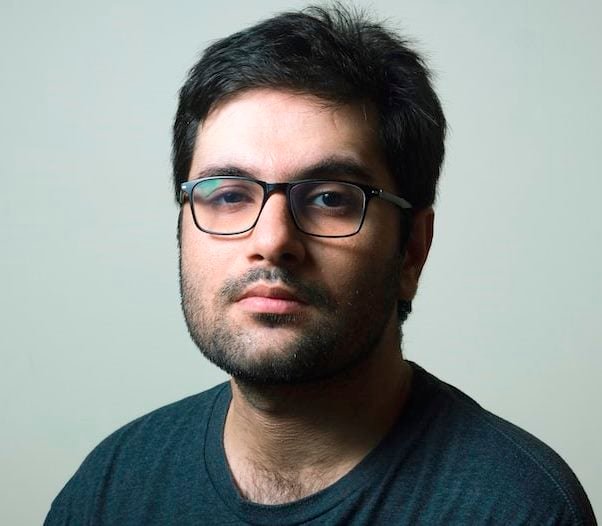 Barry Lachey is a Professional Editor at Zobuz. Previously He has also worked for Moxly Sports and Network Resources "Joe Joe." he is a graduate of the Kings College at the University of Thames Valley London. You can reach Barry via email or by phone.