PayFac-as-a-Service (PFaaS) is a payment processing model that enables merchants and organizations to accept payments from customers, securely and quickly.
It is a one-stop shop for all your payment needs, providing everything you need to start taking payments online or in person.
If you own a Software-as-a-service platform, adopting the PayFac as a service model is crucial. With such a model, the customers using your platform don't have to worry about the complexities of setting up, managing, and maintaining a secure payment processing system.
How does this model make payment processing easier?
PFaaS offers an end-to-end integrated solution for payment processing that is designed to be user-friendly, cost-effective, and secure. It automates the entire process from collection to reconciliation of payments with customers.
This eliminates manual processes and reduces operational costs associated with payment processing. Additionally, the technology used to power this model is highly secure and PCI compliant ensuring that customers' data is safe and secure at all times.
You can learn more about PayFac-as-a-service from tilled, and get greater insight into how it can benefit your company.
Can you become a Payment Facilitator (PayFac) on your own?
Absolutely! It's only usually a matter of deciding whether you can afford to invest your time and effort. However, this is not always a viable option as it can require significant upfront capital. In addition to that, you have to put up with lengthy paperwork, technology set-up, and customer service.
PayFac-as-a-service eliminates all these hurdles for new merchants by providing a turnkey solution that is scalable and cost-effective. For small businesses, especially, PayFac as a service is a heaven-sent solution. It provides all the features of a full payment processing system without incurring any hefty upfront costs or hassles.
What factors matter when selecting a PayFac-as-a-Service provider?
The first step to ensuring that you get the best out of your PayFac-as-a-service is to select the right provider. Here are some factors that you should consider.
1. Security
With increasing cyber threats, security has become even more essential. That's why you need to ensure that your provider has the latest security protocols and is PCI-compliant. The provider should also offer two-factor authentication and encryption technology.
2. Fees & Rates
A reputable PayFac-as-a-Service provider will always charge fair fees and rates for the services they offer. Make sure to compare different providers on this factor, as some may be more expensive than others.
3. Shared revenue
You can monetize the payments on your payment platform, thanks to shared revenue offers from PayFac providers. Make sure to find out what the terms and conditions are for such an offer.
That way, you can get a better insight into the revenue potential of your payment platform.
4. Integration options
Your provider should have seamless integration options with your existing systems so that you don't have to create a separate system from the ground up. This can help you save time and money.
5. Payment methods
Depending on the nature of your business, it's crucial to ensure that your provider supports the payment method of choice. This could be anything from debit and credit cards to mobile payments, and even cryptocurrency.
That way, you can ensure that your customers get maximum convenience when making payments.
6. Customer service
Good customer service is essential for a PayFac-as-a-Service provider. After all, you'll want someone to quickly address any issues that may arise. It's always a good idea to check out customer reviews and ratings before making your decision.
And there you have it!
The most important information bits about PayFac as a service. Now that you know what PayFac-as-a-service is and some of the factors to consider when selecting a provider, you can go ahead and make an informed decision.
At tilled, we offer our merchants a great PayFac-as-a-Service solution that covers all the bases. So why not get in touch with us today to learn more and get started?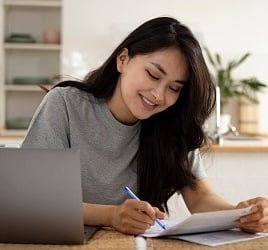 Amanda Byers is a graduate of Columbia, where she played volleyball and annoyed a lot of professors. Now as Zobuz's entertainment and Lifestyle Editor, she enjoys writing about delicious BBQ, outrageous style trends and all things Buzz worthy.