Do you know how to read?
There are quite a few books in the world, and those who have a hard time reading them can feel left out. But did you know that being unable to read well can be harmful not only to you but to your quality of life?
In this article, we're going to talk about what reading proficiency is, why it's important, and how you can become proficient at reading.
Read on for everything you're going to need to know about reading and reading proficiency.
What is Reading Proficiency?
Reading proficiency is a measure of how well an individual is able to read, comprehend and process written information. It is often assessed through tests such as the SATs, which are used to measure a student's success in reading comprehension.
Reading proficiency is critical for success in school and beyond, as it helps with the development of critical thinking skills, problem-solving skills, and the ability to comprehend all types of written material.
To become proficient readers, students need to develop strong phonemic awareness, the ability to decode and recognize written words, and the ability to comprehend and analyze written texts.
Additionally, reading proficiency helps with comprehension, i.e., being able to draw meaning from written material. By achieving a certain level of reading proficiency, students have the skills necessary to be successful in many areas of life, such as college, business, and personal development.
Benefits of Reading Proficiency
Reading proficiency is a vital literacy skill that has numerous benefits. The most obvious benefits are the following:
Igniting a Lifelong Love of Reading
Reading proficiency ignites a lifelong love of reading. When young children learn to read and understand what they read, they tend to enjoy reading more, and they understand its importance.
On top of this, proficient readers usually are expert communicators and benefit from increased self-esteem due to their confidence in reading and writing.
As they get older, these students are usually more capable of comprehending higher-level texts, which allows them to find genuine pleasure in reading.
Finally, and perhaps most importantly, readers with proficiency tend to be more engaged and interested in their learning, which can help make their school years more successful. In sum, reading proficiency can go a long way when it comes to igniting a lifelong love of reading.
Improving Cognitive Function
Reading proficiency has many benefits to cognitive function. Regular practice helps the reader gain a deeper understanding of the ideas presented in a book.
By reading one book in particular, the reader can become familiar with and gain experience with the author's specific style of expression, organization, and content. This will enable them to recognize the same author's ideas and expressions.
These refined skills help improve cognitive skills such as memory, thinking, and problem-solving. Studies also extensively show that readers tend to develop quicker response times and improved accuracy in literacy tests.
By improving literacy proficiencies, readers also can become better at problem-solving, a valuable trait in today's fast-changing world.
Developing Empathy and Critical Thinking
Reading literature, particularly non-fiction titles, helps to develop both empathy and critical thinking. It does this by giving readers valuable insight into how people think and feel from different points of view and allows them to understand the choices and feelings of others.
By having access to different perspectives and narratives, readers learn to empathize with a range of characters and understand their perspectives. Due to the variety of titles, readers have an opportunity to explore real-world challenges and conflicting values, so they can think critically about the events and choices of those involved.
In addition, these imaginative experiences help build greater social awareness and appreciation of the differences between people, cultures, and countries. Through engaging with these stories, readers end up with a deepened understanding and appreciation for others and themselves.
Enhancing Education and Job Opportunities
Reading proficiency plays a key role in enhancing education and job opportunities by enlarging understanding of the material in both educational and professional settings.
Reading provides comprehensive and essential skill acquisition, enabling a more comprehensive comprehension of language, textbooks, and other reading materials. By being able to comprehend and fully absorb the subject material, people have greater access to information and an easier time understanding and retaining the information.
This is invaluable for entrance to higher education and also for obtaining higher positions within the workplace. Reading also encourages creativity, which helps in the development of interpersonal and problem-solving skills, which employers value.
Moreover, being an efficient reader is essential in most respected professions. In conclusion, acquiring reading proficiency provides individuals with an important tool to enhance both education and job opportunities.
Providing Mental Stimulation and Relaxation
Reading proficiency provides both mental stimulation and relaxation. It challenges the mind, opening up a vast scope of knowledge, potential thought processes, and developmental opportunities.
It can help expand understanding of different cultures, environments, and history. Additionally, it can provide the satisfaction of being able to focus uninterruptedly on something, and it can help to reduce stress.
Reading offers both engagement of mental processes and a way to unwind and relax. It involves escapism into a story, or more educational material, which can act as a form of meditative relaxation.
As the mind relaxes and processes what is being read, it encourages creative thought and sharpens problem-solving skills. Furthermore, a reader's confidence in the classroom or other areas of life increases, and overall intellectual awareness will increase as a result of proficient reading techniques and comprehension. Do your research on some strategies to boost reading proficiency in students today.
Learn More About Reading Proficiency
Reading proficiency is a crucial literacy skill necessary for academic and professional success. Without it, students may struggle to catch up, resulting in low test scores and a lack of confidence.
Learning about reading proficiency is essential to ensure that all students receive the resources and tools needed to boost their reading proficiency and make the most of their academic experiences.
Don't wait. Take action now to learn more about reading proficiency and give your students the tools they need to succeed.
Did you find this article helpful? Check out the rest of our blog for more!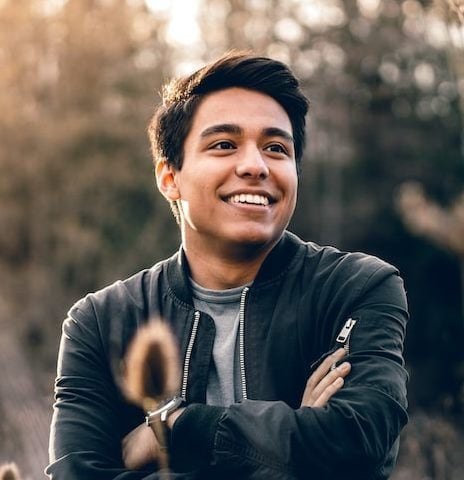 Wayne Probert is a senior reporter at Zobuz, covering state and national politics, and he is a grantee with the Pulitzer Center on Crisis Reporting. Before joining Zobuz, he worked as a freelance journalist in Kentucky, having been published by dozens of outlets including NPR, the Center for Media.