Feeling out of shape and wanting to regain your fitness? You're not alone – life can sometimes get in the way of our exercise routines. But the good news is that getting back in shape doesn't have to be overwhelming.
With the right approach and a bit of determination, you can kickstart your journey to a healthier and fitter you. Let's explore the best way to get back in shape to help you get started on the right foot.
Start Small and Gradual
The key to successfully getting back in shape is to start small and gradually increase your intensity. Begin with manageable workouts that won't leave you feeling exhausted or discouraged. For instance, you can start with brisk walks, light cardio, or beginner-level yoga sessions.
As your stamina improves, you can gradually increase the duration and intensity of your workouts. Remember, the journey is about progress, not perfection.
Set Realistic Goals
Setting realistic goals is like having a roadmap for your fitness journey. These goals should be achievable and tailored to your current fitness level. Instead of aiming to run a marathon right away, consider setting smaller goals, such as jogging for 20 minutes without stopping.
By achieving these smaller milestones, you'll build confidence and stay motivated to keep going. Remember, every step forward, no matter how small, brings you closer to your ultimate goal of getting back in shape.
Mix Up Your Workouts
Doing the same workout routine day in and day out can become monotonous and lead to burnout. Keep things interesting by mixing up your workouts.
Incorporate a variety of exercises into your routine. Try cardio, strength training, flexibility exercises, and even outdoor activities like hiking or cycling. Not only will this prevent boredom, but it will also challenge different muscle groups and lead to more balanced progress.
Prioritize Consistency
Consistency is the secret ingredient in any successful fitness journey. Schedule your workouts like appointments and make them non-negotiable. It's okay to start with just a few days a week and gradually work your way up.
Life may throw curveballs, and there might be days when you can't exercise due to unforeseen circumstances. The key is to get back on track as soon as possible and not let one missed workout derail your progress. Remember, consistency trumps occasional intensity.
Listen to Your Body
Your body is like your best friend – it knows when something's not right. Pay attention to how you feel during and after workouts. If you experience pain, discomfort, or excessive fatigue, it's okay to take a step back and adjust your routine.
Rest and recovery are equally important as exercise. Make sure to incorporate rest days into your routine to allow your muscles to recover and prevent burnout.
Sometimes, certain factors like breast surgery can positively impact your confidence and overall well-being. If you're considering breast surgery to get in shape, make sure to consult with a trusted healthcare professional to explore your options and make an informed decision.
Finding the Best Way to Get Back in Shape
Getting back in shape is an achievable goal with the right mindset and approach. Starting small, setting realistic goals, diversifying your workouts, prioritizing consistency, and listening to your body are essential steps on this journey. Remember, progress takes time and every effort you make counts.
Keep your focus on your goals, stay patient in doing the best way to get back in shape, and celebrate every milestone along the way. Your path to a healthier, fitter you begins today! If you think this article is helpful, check out our other blogs!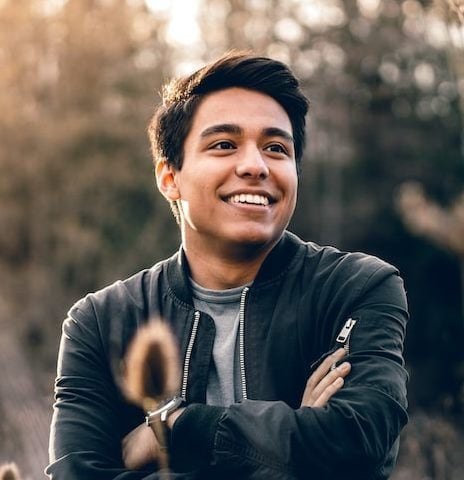 Wayne Probert is a senior reporter at Zobuz, covering state and national politics, and he is a grantee with the Pulitzer Center on Crisis Reporting. Before joining Zobuz, he worked as a freelance journalist in Kentucky, having been published by dozens of outlets including NPR, the Center for Media.