Film Making is an art form that allows director a platform to showcase his vision to the world in an entertaining manner. It entails ideating a story, visualizing a concept, script writing, casting, directing, shooting, emoting sequences, sound recording, choreographing, screening etc. Films mirror the kind of society, culture as well as the age we live in. The evolving technology has been a catalyst in the changing landscape of film making.
Skill set Acquired:
Confidence, Patience, Discipline & Dedication
Technological Expertise: Competencies and experience gained through use of latest filming technology, techniques, camera work, lighting, VFX etc.
Networking, Communication & interpersonal skills to collaborate with people from varied teams and dealing with multiple stakeholders
Time management & organizational capabilities to manage multiple projects and adhering to deadlines
Passion and courage to experiment so as to stretch the boundaries
Researching a subject
Ability to take criticism & learning from it
Flexible to operate at any level
Artistic Visualization & storytelling skills to ideate on a concept and look at it from multiple angles and courage to present it in an entertaining manner
Fast Decision making & problem-solving skills
Careers on completion of film making course:
Film making is multifaceted and multidiscipline, hence the skills gained in the industry can be utilized to succeed in diverse fields. Few of the career options are listed as under:
1. Script Writer: He is responsible to come up with a script basis the story idea concept. He is basically a storyteller who looks at the story from varied angles and is accountable to come up with a successful script.
2. Cinematographer: He is responsible for all visual aspects of a film. His is a creative role and is involved in crafting look, tone, mood, framing and lighting of each scene. He works with the director and helps make critical decisions with respect to camera movement, angels, placement & aspect ratio besides lighting, shadows etc. He supervises the camera operators and light technicians to ensure that real mood of the story or scene are projected to the viewers.
3. Casting Director: Basis the understanding of the script as well as characters, he needs to identify the right actor who will justify the role and portray the character appropriately. In pursuit of the ideal candidate, he needs to sift through multiple auditions and portfolios.
4. Assistant Director: Before becoming a director, he will start by being an assistant director (AD). His responsibility entails explaining the shots to the actors, maintaining the actor call sheets, meetings with the production team, deciding on the days shoot plan, taking care of locations as well as sets, getting the shot ready, marketing material for film promotions as well as post-production.
5. Director: He is the captain of the ship and is responsible to guide the creative vision into a film. He is involved with pre-production, developing of set design, guiding of the creative process, finalizing on the cast, sound design, production, the mood, filming style and post-production processes, editing and VFX etc. He is accountable for the success of the film.
6. Production Designer: He must have a creative and visualization skills and is accountable for the visual concept of a film. They work with the director and producer and is responsible for identifying a design style for sets, locations, props, graphics, costumes etc. They then manage the construction of the same with the art team
Looking at such immense opportunities, you will be foolhardy to wait. Just login now to register for film making course.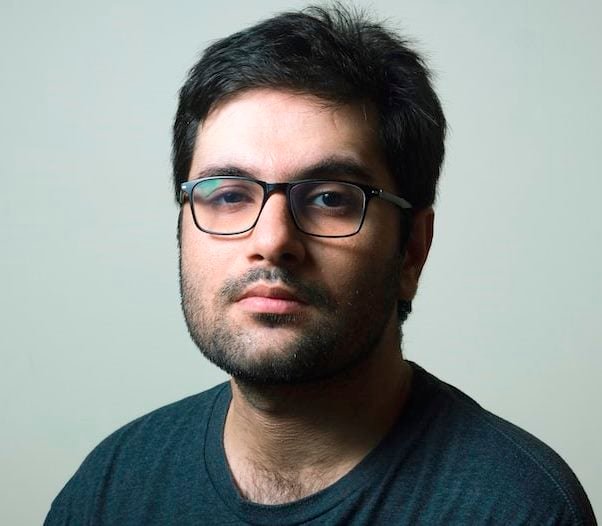 Barry Lachey is a Professional Editor at Zobuz. Previously He has also worked for Moxly Sports and Network Resources "Joe Joe." he is a graduate of the Kings College at the University of Thames Valley London. You can reach Barry via email or by phone.