The basis of the ketogenic diet is to reduce carbohydrates to less than 20g per day and increase lipids (fat). The recommended amount of fat to consume with each meal is between 20 and 40 g. This is just a benchmark; you can eat more of it, if you need to. To know if you are getting enough fat, you should not feel hungry for at least 5 hours. Start with 20g per meal if you are very thin or new to the ketogenic diet. In general, 30 g of lipids per meal makes it possible to feel satiety. The table below contains a list of foods that are high in good fats. Using this table, you will see that it is easy to reach 30g of fat per meal.
Here is the list of foods allowed for the ketogenic diet. If you eat only the permitted foods, it will be easy to not exceed the recommended 20 g of carbohydrate per day. Do not limit your intake of green vegetables. Your body needs the fiber and nutrients, especially the potassium, which they contain.
Of course, a boiled egg or half an avocado will fill you up just fine. However, sometimes you just want something more special, yet still healthy to snack on between meals. If you do not fancy a keto dessert, but you also do not fancy a snack on a slice of bell pepper, try whipping up one of these easy-to-make, original, and delicious keto snacks to keep you full until. 'At the next meal. These high fat, low carb snack recipe ideas are at the heart of these snack ideas, but you will find the taste is not far behind.
All the taste of pizza without the carbs. This perfect keto snack will take you back to your childhood without compromising your high fat diet. The secret? They do not have a crust! Just bake the cheese, pepperoni and herbs on parchment paper or on a cookie sheet. The result is delicious and perfectly keto. In addition, these pizza bites are even better when dipped in a low-carb tomato sauce.
Do you opt for fat bombs? So prepare peanut butter and chocolate eggs. They are not reserved for Easter. Whip up a batch and keep them in the fridge or freezer for any time you need a quick, high fat, low-carb, delicious bite. This is essentially a healthier, improved version of the peanut butter cups. These sweet, gluten-free and dairy-free keto treats will totally satisfy your cravings.
A vast majority of people on a keto diet love bacon. This extremely simple recipe is for them. Crispy as well as high in fat and protein, these cuts can be served for lunch or dinner with a side dish of vegetables or even other fatty dishes. All you need is bacon, eggs, chives, salt and pepper, a muffin tray, oil of your choice, and an oven. Kids love them and you will love them too.
Bars are the ultimate snack on the go, but those sold in supermarkets are loaded with refined sugar and unwanted carbs. The solution: make your own. These sweet and tangy cranberry bars with streusel are a sweet treat while also being perfectly suited for keto diets. Carry these bars in your bag whenever you go away for a long period of time and you know you'll need a snack, but try not to eat them all straight out of the oven first.
These bite-size frittatas are a busy ketogenic eater's best friend. Add in low-carb veggies like mushrooms and spinach along with feta or any cheese you like and you have a delicious, healthy, and easy-to-carry snack. The easy-to-make mini egg muffins store easily in the freezer and you can microwave them as needed. They also make a great breakfast.
Avocados are not just one of the greatest gifts on earth; they are also the perfect high-fat food to stuff with foods like an egg and bacon. This ultimate keto snack brings all the high fat, low carb staple foods together in the best possible way. However, do not think you can only eat them as a snack. They are also great for breakfast or any other meal. Just add a side dish. Don't forget to look for more tips for the keto diet on sites like Proper Good.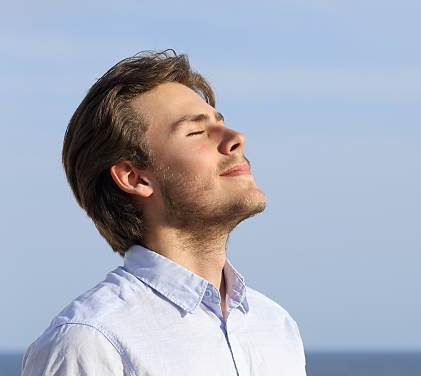 My name is Tom William a expert content creator and SEO expert having Proven record of excellent writing demonstrated in a professional portfolio Impeccable grasp of the English language, including press releases and current trends in slang and details.