Receiving an adjustment from a chiropractor can have life-changing benefits. When a subluxation is corrected, internal health improves dramatically.
Yet, if you aren't prepared, chiropractic care can be confusing to navigate. How do you know what to do after receiving an adjustment? What can you do to get the best results from care?
Let's review what you need to do after an adjustment from a chiropractor.
Give Your Body Time to Rest
After receiving an adjustment from a chiropractor, it is important to give your body time to rest. When the adjustments are complete, your body needs to readjust its own balance in order to continue functioning properly. This can take time, although the amount of time will depend on the individual and the severity of the issue.
During this time, it is best to rest and avoid activities that may worsen the condition. Additionally, during rest, any soft tissue that may have been manipulated should be taken care of in order to help it heal properly.
Heat and light therapy may be recommended to help with any conceivable pain or discomfort, although an ice pack may be preferred if the adjustment has become overly strenuous. A few days of rest should do the trick, although it is best to listen to the advice of the chiropractor in order to get back to normal quickly.
Drink Plenty of Water
After receiving an adjustment from a chiropractor, drinking plenty of water is an essential step in the recovery process. An adjustment can help keep the body in balance by manipulating the skeletal structure. This restores the range of motion and reduces inflammation.
Drinking plenty of water is one of the best ways to flush toxins from the body. It also lowers levels of inflammation. Water also lubricates the joints and muscles, helping to ease aches and pains. Furthermore, staying hydrated is necessary for the growth and repair of the body's tissues.
Drinking the recommended eight or more glasses per day helps the muscles relax, reduces stiffness, and improves circulation to the muscles and spinal column.
Exercise on the Regular
It is important to remember that chiropractic adjustments are just the first step in your care plan. After receiving an adjustment, it is crucial to maintain the progress already made. This can be done through regular exercise. Exercise such as stretching and core strengthening can help to keep your spine aligned following an adjustment session.
Regular exercise also helps to improve your overall health. It allows for improved physical well-being, which can also lead to improved mental well-being. As well as the physical benefits, regular exercise can be therapeutic in nature. It can help to reduce mental stress, improve feelings of relaxation and improve overall mood.
Maintain Proper Ergonomics for Improving Your Posture
After receiving an adjustment from a chiropractor, it is important to maintain good posture and ergonomics to ensure that the benefits of the adjustment last. To maintain proper posture, practice regularly sitting up straight in a chair with your feet flat on the floor and the small of your back against the back of the chair.
Try to stand up whenever possible to remain active and to reduce time spent in a seated position. When sitting, it is also important to avoid crossing your legs or slouching to ensure that any tension in the spine is relieved.
Additionally, be conscious of where you position your arms and hands when typing on a computer or using a mouse to avoid strain on your neck and shoulder muscles. By following these tips, you will be able to preserve the effect of the adjustments from the chiropractor and reduce the risk of re-injury.
Avoid Sitting for Long Periods of Time
After receiving an adjustment from a chiropractor near me, it is important to take care of your body. Firstly, it is important to avoid sitting down for long periods of time. This can put excess pressure on the spine and undo the work of the chiropractor.
Instead, take regular breaks to stand up and stretch your back by moving around and doing simple exercises. It is also important to go for regular walks, which will help to keep the muscles around the spine active and improve your posture.
Additionally, good hydration and a healthy diet are essential for reducing tension in the spine. Lastly, it is important to manage physical and psychological stress levels as it can cause increased tension in the body and a decrease in overall health. These few tips will help you to maintain the benefits of your chiropractic adjustment and improve your overall health.
Pay Attention to Your Body's Needs
When receiving an adjustment from a chiropractor, it's important to pay attention to your body's needs afterward. Taking time to rest soon after your adjustment can give your body time to relax. This also gives the adjustment time to take effect.
It's also important to stay properly hydrated. This can help reduce swelling and body aches after the adjustment. Doing some gentle stretching or light activities in the following days can help improve your range of motion and alleviate any potential stiffness that may come with receiving the adjustment.
Additionally, following up with your chiropractor more frequently after the initial adjustment can help prevent any further damage or injury, depending on the area of adjustment.
At the end of the day, it's important to listen to your body and give it the time and attention it needs after receiving an adjustment from a chiropractor.
Learn More About Adjustment From a Chiropractor
The adjustment from a chiropractor is trained to diagnose, treat, and also manage a variety of conditions related to spinal health.
Adjustment from a chiropractor has the potential to significantly improve one's healing process, reduce pain, and restore balance, mobility, and strength in the body.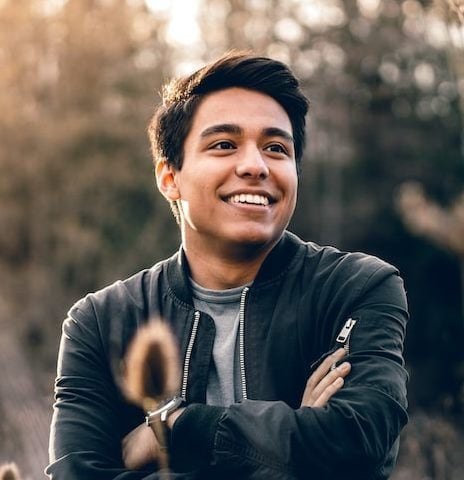 Wayne Probert is a senior reporter at Zobuz, covering state and national politics, and he is a grantee with the Pulitzer Center on Crisis Reporting. Before joining Zobuz, he worked as a freelance journalist in Kentucky, having been published by dozens of outlets including NPR, the Center for Media.