Car accidents are one of modern life's most common and unfortunate events. They seriously threaten anyone driving daily but still occur too often.
When involved in a car accident, it turns your life upside down. Something that you assume to be safe becomes dangerous. Worse, you can suffer serious harm when you become a car accident victim.
It is why when you've had an auto accident, you must act fast to secure the best possible outcome for your future. Below, we will share what you should do if you have been a car accident victim.
Gather Evidence
Collecting evidence at the accident scene is essential for insurance claims and potential legal actions. So you must read about car accident evidence that can make your claims valid.
Take photos of the accident scene. Include the damage to all vehicles involved, the positioning of the cars, and any visible injuries. Gather information from the other party, such as their name, contact details, driver's license number, and insurance information.
This evidence will be crucial in supporting your car accident case.
Contact the Authorities
Even if the accident seems minor, it's essential to notify the police. The authorities will create an official report detailing the incident, which can serve as vital evidence later. Cooperate fully with the responding officers, providing them with accurate and honest information about the car crash.
Seek Medical Attention
Some injuries sustained in car accidents may not be immediately apparent. It is crucial to undergo a medical evaluation, even if you feel fine.
Some injuries, such as whiplash or internal injuries and trauma, may have delayed symptoms. A medical professional can diagnose and document injuries, providing valuable evidence for your claim.
Notify Insurance Company
Promptly notify your insurance company about the accident, providing them with accurate and detailed information. They will guide you through the claims process and explain the required documentation. Be honest and cooperative with your insurer, as discrepancies may harm your case.
Preserve Documentation
Keep copies of all documents related to the accident, such as medical reports, police reports, and correspondence with insurance companies. These documents will serve as evidence and help establish the extent of your damages.
Consult an Attorney
If you have sustained significant injuries or are facing difficulties with your insurance claim, it is advisable to consult a personal injury attorney. An experienced attorney will provide legal guidance, protect your rights, and help you navigate the complex legal processes involved in car accident cases.
Things You Must Know as a Car Accident Victim
In conclusion, it's important to remember to remain calm and collected when you become a car accident victim. Following the steps outlined in this article will help you to protect yourself and your rights in the situation and should help to reduce the stress of the event. Remember, if you ever need more information, contact a car accident lawyer for more help.
Remember, your safety and well-being are far more critical than you think. Filing a report with your insurance company and local police department can help you get the justice and compensation you deserve. Make sure to take timely action for a successful outcome.
If you find this article beneficial, read our other blogs and learn more today!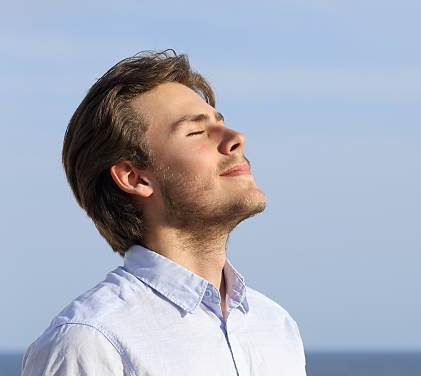 My name is Tom William a expert content creator and SEO expert having Proven record of excellent writing demonstrated in a professional portfolio Impeccable grasp of the English language, including press releases and current trends in slang and details.