Do you have missing, damaged, or poorly fitted teeth? Are you tired of hiding your smile and staying away from certain foods? If so, implanting an implant might be the solution for you.
Before you take the plunge, it is important to be aware of the process and what to expect. From the initial consultation to the permanent fixed bridge, there are many steps to consider when it comes to dental implants.
Implant care is a little different from regular dental care, but your dentist can help you through the process. Here's what to expect from dental implants before and after surgery.
Table of Contents
Preparatory Procedures
It is standard practice for a dentist, to assess the patient's medical history, and take X-rays prior to the procedure in order to ensure the patient's safety. The dentist may then need to do further preparation treatments, such as bone augmentations or ridge modifications, depending on the patient's demands and anatomy.
Costs
Depending on the patient's individual needs, the cost of the implant, abutment, and crown for all three of these and the accompanying procedures is between $3,100 to $5,800. Other potential costs, such as: >-rays, CT scans, medications, sedation, and anesthesia should all be factored in.
After the procedure, costs for ongoing maintenance and regular checkups will also be necessary. To ensure optimal outcomes, proper care of the implant should also be taken. These may include regular cleaning, flossing, and, if necessary, a special cleaning called airflow polish.
Side Effects
It is important to understand all of the potential risks before opting for dental implants. The most common dental implant side effects include bleeding, swelling, bruising, and pain.
In addition, there is a possibility of nerve damage, infection, and implant failure. It is also important to note that there may be a permanent numb sensation in the areas surrounding the implant.
Recovery Time
Immediately after the surgery, pain and swelling are expected in the gums and mouth. Additionally, inflammation may occur, which can cause a fever.
During the first 24 hours, it is recommended to take it easy and rest, avoiding strenuous activities. The pain should last only 2-3 days and can be minimized with the help of cold compresses and anti-inflammatory medications.
After a few days, the area will be healed and inflammation will subside. Most people can expect to have a full sensation back in their gums and mouth in 8-12 weeks, with the bone to heal completely in 4-6 months.
Regular appointments are necessary with the dental surgeon, as follow-up visits are extremely important. For more information you want to know about dental implants, visit this dental office in Tarrytown and check out what other services they have to offer.
After Care
Following dental implant surgery, you may be instructed to stop eating foods that are too hard, crunchy, or chewy, as well as from smoking cigarettes, drinking alcohol, or using any other substances that were not prescribed to you. Before getting dental work done, it's important to go over the post-op instructions in depth with the dentist.
Dental Implants Before and After
Overall, dental implants are a safe and reliable way to restore your natural smile. With proper care, you can have a fully functional, esthetically pleasing smile for years to come.
If you have lost a tooth and are considering implants, consult your dentist today and get started on the road to feeling whole again.
Looking for more informative reads like these dental implants before and after? Check out our blog for more great ideas!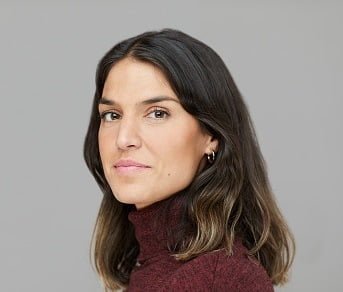 Lisa Eclesworth is a notable and influential lifestyle writer. She is a mom of two and a successful homemaker. She loves to cook and create beautiful projects with her family. She writes informative and fun articles that her readers love and enjoy.