Have you been looking for a way to start your very own financial services career? Do you have a natural gift for talking to people and solving problems? Then a collections representative may be the right job for you.
In today's world, virtual offices are now opening up across Australia in all states and territories. As more people work from home, companies are trying to counter the lack of social interaction with virtual offices.
Working as a collections specialist lets you solve problems, lend a helping hand, and make great wages. Keep reading to know what it's all about. Let's get into it!
Table of Contents
Contacting Debtors
When starting this role, one should expect to be contacting debtors regularly. This can be done through various methods like phone calls, emails, and written letters.
The goal of these contacts is to gather information about the debt and come to a resolution such as:
Obtaining payment in full
Entering into a repayment plan
Settling the debt
While doing these contacts, one must remain professional, understanding, and compassionate. Additionally, being firm but fair is also important, as being aware of any legal restrictions or requirements for collectors.
Whether the person is successful in collecting money or not, one should expect to have a variety of interactions with debtors and take pride in doing the job correctly.
Negotiating Payment Terms
Negotiation is the key to success in this role. The debt collection specialist will need to be persuasive, understanding, and have a good knowledge of all aspects of the company's accounts receivables.
In addition, they need to motivate customers to make payments while abiding by company rules and regulations. This may include allowing customers to pay in reasonable installments or providing them with payment extensions.
They may also offer incentive plans to prompt payment in full, such as discounts. Lastly, the representative needs to be attentive to other client needs, such as the frequency of billing and the length of payment plans.
Setting Up Repayment Plans
In most cases, debtors are already behind on their payments and need extra help to avoid further delinquency. This is the reason why it's important to be patient and persistent while helping them work out a reasonable plan.
Moreover, they must have consistent expectations, deadlines, and communication on all sides to ensure successful repayment. Ultimately, attention to detail is paramount in this role, and it's crucial to show empathy to guarantee positive customer service.
Communicating With Lawyers
When working as a debt recovery specialist, they must be prepared to engage in serious conversations with debt recovery lawyers. They need to assure that both parties can agree.
Confrontations may arise due to differences over terms, so it is best to know how to effectively negotiate and read between the lines of the lawyer's statements. Furthermore, ensure to be friendly, yet firm, and stay confident in your stance.
Finally, the goal is to achieve a timely resolution and keep a professional relationship with the other party.
Main Roles of Working as a Collections Representative
As a collections representative, one can expect to interact with customers daily to help them resolve their debts. The specialists must be confident in their negotiation and customer service skills to make a positive impact on people's lives.
If you're interested in this career path, take the time to learn more about the job and what you can expect. Take the next step today toward your goals!
Did you find this article helpful? Check out the rest of our blog now!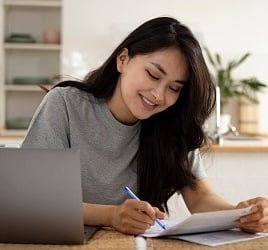 Amanda Byers is a graduate of Columbia, where she played volleyball and annoyed a lot of professors. Now as Zobuz's entertainment and Lifestyle Editor, she enjoys writing about delicious BBQ, outrageous style trends and all things Buzz worthy.