Shopping UTV tires for sale can be fun. But you also have to think practical to get the best models for your side-by-side machine. New riders are often drawn to models with aggressive tread, but they may not deliver the best performance under certain conditions. If you have to occasionally detour on paved roads, those rugged tires may produce a lot of noise and wear down fast. So how do you know which ones to buy? Keep reading for a useful guide to UTV tire shopping plus other tips to get the most out of your wheels. Along with the right tires, you should also consider Rzr Pro xp accessories for your UTV.
The Different Effects UTV Tires Have
Tread is the first thing to consider when shopping for the best UTV tires. A tire's tread style and depth determine how well it handles certain types of ground. These features are also terrain-specific. The ITP Mud Lite 2 tire is one great example. It sports a variable open-lug tread design with V-shaped dimple center lugs in a chevron pattern. With its lug shape and spacing, the Mud Lite 2 offers plenty of bite for muddy terrain – plus improved self-cleaning to avoid loss of traction. Paired with mud-busting lugs on the shoulders, this tire is ideal for sloppy ground.
Materials and construction also factor into how a tire performs. The Sedona Rip-Saw RT features a heavy-duty 6-ply radial construction, with an 8-ply construction on the 28- and 30-inch versions. The "RT" in the name stands for rough terrain. With this design, the Rip-Saw excels at absorbing impact when you're riding on difficult trails. The ITP UtraCross R Spec tire is another great example. Designed for desert racing, it has an 8-ply construction plus the brand's Tough Tread puncture-resistant compound. Chips, cuts and rough ground are no match for this long-wearing tire. The tires on your UTV can make the difference between having fun and your vehicle breaking down. Your UTV tires should be chosen according to your preferred terrain as well as the specifications of your rig. Read more here on the best collection of UTV tires.
What Is The Overall Best UTV Tire?
If you're looking for versatile tires that offer great overall performance, you'll want to check out all-terrain models. The Kenda K299 Bear Claw consistently gets top ratings from off-roaders for several reasons. It's a 6-ply tire with tough, puncture-resistant casing. The K299 is equipped with angled lugs for improved bite on softer ground, while center lugs provide dependable traction on many kinds of terrain. Rim guards protect the wheel and stop debris from becoming stuck in the rims. Such as after the installation of mods like deviant race parts and others if you haven't adjusted your driving.
Reviews on the K299 use many words to describe it: "flawless," "looks great," "cuts through snow" and "easy to install." Many also comment that the K299 opens up more off-roading possibilities, providing traction on ground where they couldn't go before. With the overwhelmingly positive response, it's no surprise this tire is also a top pick among UTV parts dealers.
Shopping for Your SxS Tires
Whether you choose ITP Mud Lite 2, Kenda K299 Bear Claw or Sedona's Ripsaw tires, where you buy them is just as vital as what you buy. Choose a reputable motorcycle parts dealer with a broad selecting in UTV gear. Also, check tire specs and reviews before you buy – off-roaders will comment on both tire performance and their experiences with the dealer. Your retailer should also deliver customer service with expert assistance to ensure you can find the right tires for your machine.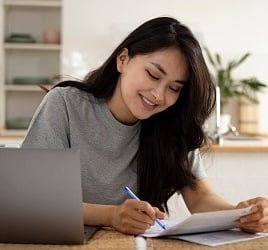 Amanda Byers is a graduate of Columbia, where she played volleyball and annoyed a lot of professors. Now as Zobuz's entertainment and Lifestyle Editor, she enjoys writing about delicious BBQ, outrageous style trends and all things Buzz worthy.