Conor McGregor wasn't expecting to go into February 2021 on the back of the most chastening defeat of his career. The always-confident fighting Irishman's plan was to comfortably bean Dustin Poirier for a second time and then move on to his next money-making project. There was talk in the press about him staging a rematch with Floyd Mayweather or fighting Manny Pacquiao. It's generally understood that getting a big-money contract with WWE like fellow former UFC star Ronda Rousey was also on the table. When you win big matches, your marketability goes up, and you can charge higher fees for whatever it is you want to do next.
That, of course, is all pie in the sky now. Conor McGregor's mind probably hasn't turned to other matters yet. Instead, he'll be ruminating over his second-round loss to Poirier, which came by way of a devastating knockout. McGregor made a bright start to the first round of the fight, but after that, it was all Poirier. When the end came, it was shocking in terms of its violence, but not especially surprising in terms of the way the fight was going. McGregor didn't just get beaten; he got destroyed. The knockout was brutal. In his own Irish parlance, the "Notorious One" got battered. This isn't the type of defeat you can easily shake off. You can argue the toss when you've lost on points or come close before being defeated. McGregor was beaten up badly, and pictures of him looking glassy-eyed on the mat were beamed all over the world.
The question of what to do next will almost certainly have cropped up several times in McGregor's mind in the past few days. It will also have cropped up in the minds of his many sponsors, managers, hangers-on, and all the rest of the people attached to the McGregor gravy train. The most obvious thing to do would be for him to get back on the horse, book a trilogy fight with Poirier, and fight on. He's said that he wants to stay in MMA and redeem himself, but that doesn't necessarily mean anything in the immediate aftermath of a bad defeat. It's also not an immediate option, no matter how much he might wish it was. The UFC's strict terms regarding knockouts mean that he won't be medically cleared to fight again for a minimum of six months from the date of his fight. He's also picked up a painful-looking leg injury, which could take just as long to heal depending on its severity. Half a year is a long time to reflect and think about what went wrong, and when he's finished that process of self-analysis, he might conclude that, at the age of 32, he's got less in the tank than he had in his twenties and his best fighting days are behind him.
Should he reach that conclusion, we'd be looking at yet another retirement. The issue with that would be public perception. The tale of the boy who cried wolf is cautionary for a reason, and McGregor has cried wolf several times in the past. He's suggested he's done with the fight game repeatedly and has formally retired three times. If he does it again, it would be his fourth, and few people would believe him.
Things might be different this time, though. In the past, his retirements have either been reactions to short term problems or attempts to persuade UFC boss Dana White to pay him more money to step back into the octagon. Retiring after a heavy defeat would be different and possibly more final. That huge-money offer might not come. McGregor's support is just as vociferous as it's always been, but his image as a fighter at the top of his game has been damaged. Ultimately, he spent too much time away from MMA during the past three years, and that time out cost him. Ring rust is very real, and it may have got the better of him against Poirier. He'd have to go back to a full-time schedule to shake off that ring rust and get back to his best form, and it's far from clear that he has the desire to do so. Fighting once a year and getting paid millions of dollars for it is a dream job. Fighting four or five times a year for potentially smaller paychecks is more of a grind, and it's probably not what McGregor has in mind for his mid-30s.
Still, though, these are very much first-world problems. McGregor has options and plenty of them. He's a money-making machine, and he'll still be able to command large fees wherever he goes and whatever he does. You never know what you'll get from him, and that's the draw. He's the human equivalent of an online slots game. Sometimes you put money into an online slots website and don't get anything back out of it. Sometimes the smallest bet results in the biggest win. It's unpredictable, and that's what people like about it. It's also what people like about Conor McGregor. In this metaphor, though, McGregor is the whole online slots website. Poirier has merely won one of the games. Anyone would be happy with a jackpot win from slots, but there are hundreds of online slots at the best websites, and they make more in total than any one win awarded to any one player. Poirier got his jackpot on January 24th, but the game still belongs to McGregor.
Maybe he'll do something that we haven't thought of here. Perhaps he'll take a page out of Dwayne "The Rock" Johnson's book and start making Hollywood movies, or pitch himself as a TV presenter. Maybe he'll go away for a while and reinvent himself, then surprise us by re-emerging as a "new" Conor McGregor a year from now. The only thing that's for sure about Conor McGregor is that nothing is for sure. He's as likely to announce that he's going to compete in the triple jump at the Tokyo 2021 Olympics as he is to try his hand at motorsports, and that's what we love about him. We don't know what's next for Conor McGregor. Conor McGregor might not know what's next for Conor McGregor. Whatever he chooses, though, we can rest assured it's not going to be boring.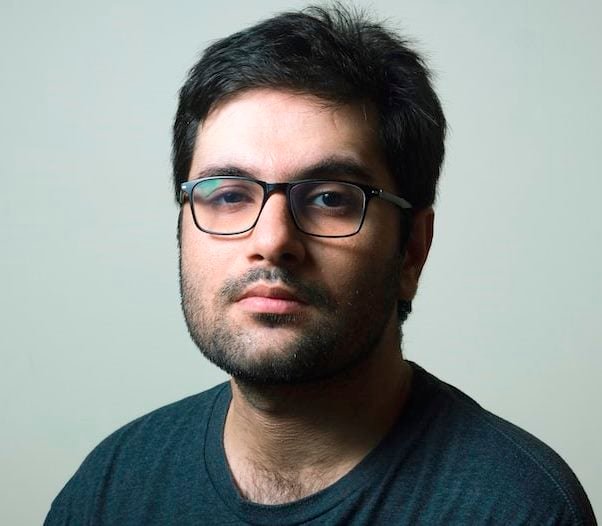 Barry Lachey is a Professional Editor at Zobuz. Previously He has also worked for Moxly Sports and Network Resources "Joe Joe." he is a graduate of the Kings College at the University of Thames Valley London. You can reach Barry via email or by phone.