There is a reason that jewelry is a timeless gift idea. People can never have enough options when it comes to jewelry and design. Whether you are looking to buy a gift for yourself or a loved one, custom jewelry is always the right call.
There is something about having a little bling that no one else has that makes your day, week, or year that much better.
Why should you work with a Dallas jewelry designer instead of buying from an online service?
Well, there are quite a few benefits that you're going to consider. In this article, we're going into greater detail about where to get custom jewelry like rings, necklaces, and more, in Dallas. Let's get started.
What is a Custom Jewelry Design?
Custom jewelry design is a process where you work with a jeweler to create a piece of jewelry that is unique to you. It may be a custom ring, custom chain, or whatever custom piece you want.
The first step is finding a custom jeweler in Dallas with who you feel comfortable working together. Look for jewelers having experience designing the type of jewelry you want, and who offer a wide range of services.
Once you have found a few jewelers you like, schedule a consultation to discuss your project. During the consultation, ask about the design process, the jeweler's experience, and the cost.
After you have selected a jeweler, you will work together to create a design for your piece. The jeweler will take your ideas and create a sketch or rendering.
If you are happy with the design, the jeweler will create a wax model or CAD (computer-aided design) file of the piece. Once the wax model or CAD file is approved, the jeweler will assemble the custom piece using the chosen materials. Custom jewelry design is a great way to get a one-of-a-kind piece of jewelry that is perfect for you.
Where to Customize Your Jewelry in Dallas?
From diamonds to birthstones, there's a wide variety of options to choose from when it comes to designing your unique piece of jewelry. Here are a few of the best custom jewelry designers in Dallas:
Tara Soon
Located in Deep Ellum, this jewelry store offers one-of-a-kind, handmade pieces that are created with both the wearer and their story in mind. This talented jeweler can create some truly stunning pieces that are sure to make you stand out from the crowd. Whether you are looking for a new necklace or a pair of earrings, Tara Soon will be able to design something perfect for you.
Dianna Rae Jewelry
With over 30 years of experience, they are experts in creating one-of-a-kind pieces that are as unique as you are. Whether you have a specific design in mind or need help bringing your vision to life, Dianna Rae will work with you to create a piece of jewelry you will cherish forever.
Get Your Custom Jewelry in Dallas
If you're looking for a custom jewelry designer in Dallas, there are a few great options you will love. Each designer has a unique style, so look at their portfolios before deciding.
Once you've found the right designer for you, just let them know what you're looking for, and they'll be able to create a one-of-a-kind piece just for you.
Contact us to learn more about creating the perfect custom jewelry set for you and your loved ones.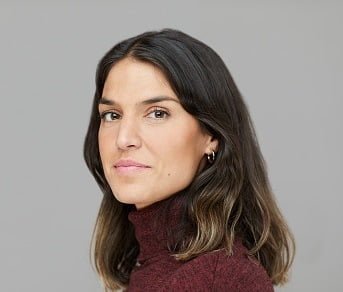 Lisa Eclesworth is a notable and influential lifestyle writer. She is a mom of two and a successful homemaker. She loves to cook and create beautiful projects with her family. She writes informative and fun articles that her readers love and enjoy.