During the pandemic, bars and restaurants shut down or moved to takeout and delivery only. Since opening their doors to customers, many in the food service industry have said that customer behavior has gone downhill.
It's great to be back out on the town, but it's important to remember good bar etiquette. One skill that may have gotten rusty in your time at home is determining who pays the bar tab.
The truth is that while there are some tips you should always keep in mind when you order drinks, there's no one-size-fits-all answer to who should pick up the tab.
Read on for our guide to paying the tab and how to make sure that you're being a good bar companion and customer.
Table of Contents
General Tips for Paying for Drinks
Being a bartender isn't easy, especially when you're working on a busy Friday night. As a customer, there are things that you can do to better support your bartender. Let's take a look at some evergreen rules when it comes to paying for your drinks.
Always Start a Bar Tab
If you're going to have more than one drink, always start a bar tab. Don't ask your server or bartender to run your card every time you or someone else in your group decides to order a drink. Each moment spent settling a check is time spent away from other customers who are eagerly waiting for service.
Don't Start a Tab With Someone Else's Card
It doesn't matter what relationship you have with the cardholder. If it isn't your name on the card, don't use it to open a tab. The only exception is if you have permission to use a company card for a corporate outing or dinner with a client.
Remind the Bartender Who You Are
When you go up to order cocktails or mixed drinks, don't just say, "Put it on my tab," and walk away. Bartenders are interacting with dozens (if not hundreds) of people every night, and they aren't going to remember who everyone is. When you order your next drink, be sure to give them your last name, and don't ask them to put your drink on someone else's tab if that person isn't standing next to you and giving permission.
Tip With Cash
If you haven't worked in food and bar service, you may not realize that tips are a major portion of your bartender's income.
When you tip on your card, that money gets reported as part of the establishment's revenue, meaning it's subject to taxation. By tipping with cash, you ensure that the full tip goes to your bartender.
Who's Paying?
Now, when should you whip out your credit card and when should you let someone else pay the bill? It's always situational, but there are some ways that you can navigate this situation with ease. Keep reading for tips on when to pay and when to let someone else take the check.
Do a Trade-Off
If you tend to go out to bars with the same group of people, consider paying in rounds. In other words, if one friend picked up the tab last time, you can pick it up the next time, and so forth.
If you're never the person to pick up the tab but always the person to accept the free drinks, your friends may not want to invite you out for much longer!
Settle Up Later
Maybe you and your friends always prefer to pay for your own drinks to make sure that no one feels obligated to cover a huge bill. This is a perfectly acceptable way to deal with the sometimes-awkward issue of paying for group outings, but you should still start a single tab for the sake of the bartender.
There are plenty of apps that you can use to set up later, including Venmo and Splitwise. If needed, snap a picture of your receipt so you can do the math after closing out.
Don't Agree to Go If You Can't Pay
Last time you went out for drinks with a friend, they offered to pay. You can't currently afford to pay for an expensive drink at a bar, but maybe they'll pick up the tab again. Is it acceptable to operate on that assumption and say yes when they ask?
The easy answer here is no. Don't assume that someone else is going to pay for your drinks, even if they've offered in the past. Instead, consider asking them to come over for some wallet-friendly cocktails at home, view this Malibu pineapple drink to get inspired for your night in!
When to Pay for Your Date
Should the guy always pay for drinks on a date? Should the person who planned the date pick up the tab? Once again, there is no right answer to this question.
If you can afford it and you feel inclined, pick up the tab! If your date suggests splitting the bill or paying for their own share, let them know. If your date offers to pay for drinks, let them.
Whatever you do, don't argue (even playfully) about who's paying in front of your bartender or server. It's uncomfortable and time-consuming, so make a decision before you go to close out.
Improve Your Bar Etiquette and Pay the Right Way
Navigating the bar scene with a group or a date isn't always easy when it's time to pay the bar tab. Use this guide to practice good bar etiquette and settle your bill with ease.
Looking for great eats to go with your drinks or incredible places to travel to? Take a look around as we share tips and tricks about food, travel, entertainment, and more.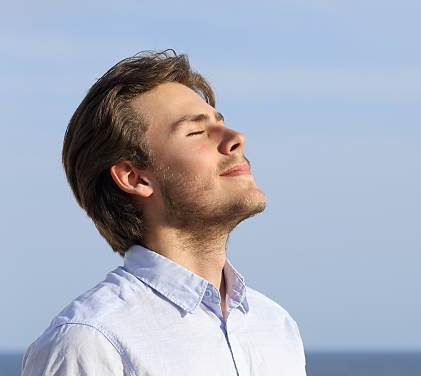 My name is Tom William a expert content creator and SEO expert having Proven record of excellent writing demonstrated in a professional portfolio Impeccable grasp of the English language, including press releases and current trends in slang and details.