As you make your way through the process of wearing braces, you might start to notice something strange. There's no rhyme or reason to when it happens, but suddenly, your teeth feel like they're shifting.
It's a strange sensation that really shouldn't be happening. After all, if your braces are doing their job, shouldn't your teeth stay in the same place?
Perhaps not. In some rare cases, teeth shifting after braces is something that happens. The question is, what causes it, and what can you do about it?
We've got the full lowdown for you below. Keep reading to learn everything you need to know!
Table of Contents
Teeth Grinding
It can be disheartening to notice that your teeth move after braces years later to their original position. One common reason for this is tooth grinding, also known as bruxism. This involuntary habit places excessive pressure on the teeth, causing them to shift and move gradually.
When one grinds or clenches their teeth, it puts pressure on the teeth and can cause them to shift. The constant grinding can also wear down the enamel and weaken the teeth. This can undo all the progress made by braces and lead to misaligned teeth once again.
This can be especially problematic for those who have recently had braces removed. This is because the teeth are still adjusting to their new positions.
If left untreated, tooth grinding can affect your smile's appearance and lead to other dental issues. So, addressing tooth grinding with a mouthguard or other treatment is crucial to prevent further tooth shifting.
Thumb Sucking
One of the main reasons why these teeth moved after braces may be due to a habit known as thumb-sucking. This common childhood habit can pressure the teeth and jaw. This causes them to move and undo the progress made by braces.
While it may seem harmless, thumb sucking can have lasting effects on the alignment of the teeth. This action exerts pressure on the teeth, causing them to leave alignment.
Most children stop thumb-sucking by age four, but those who continue the habit beyond that age are at risk of experiencing tooth shifting. It is vital to address this habit at an early age to avoid the need for future orthodontic treatment and maintain a healthy, straight smile.
Improper Oral Hygiene
After going through the long and tedious process of braces, it can be disheartening to see your teeth shifting again. One possible reason for this is improper oral hygiene.
When wearing braces, it is crucial to maintain proper oral hygiene to prevent plaque buildup and gum disease. Failure to do so can lead to loosening teeth and shifting them into their new position. Plaque can also accumulate around the brackets and wires of the braces, making it difficult for them to stay in place.
Food particles and bacteria can also get stuck between the braces and teeth. This causes decay and weakening of the tooth structure, resulting in shifting teeth.
Therefore, it is essential to maintain good oral hygiene habits. These include brushing and flossing regularly, to keep your teeth in their proper position after braces.
Wisdom Teeth Eruption
Many people wonder why teeth are shifting again, especially since braces are supposed to straighten the teeth. One possible reason for this shift is the eruption of wisdom teeth. These teeth, which develop in our late teens or early twenties, can disrupt the alignment of teeth and cause them to shift.
This is because wisdom teeth often don't have enough room to erupt properly, leading to crowding and pushing against the other teeth. As a result, the once-straightened teeth can start to shift and become crooked again.
Visiting your dentist or Catania Orthodontics to monitor the eruption of wisdom teeth is essential. This is also to address any potential shifting before it becomes a more significant issue.
Not Wearing a Retainer
When you get your braces off, the last thing you want is for your teeth to shift out of alignment. However, this can happen if you do not wear your retainer as directed by your orthodontist. Retainers are essential for maintaining your teeth' straight and aligned position after braces according to the best dentist in Manchester MO.
When you don't wear your retainer, your teeth are no longer supported in their new position and can start to shift back to their original spots. This is because the ligaments and fibers in your jawbone need time to adapt to the new positioning of your teeth.
This can happen gradually over time; before you know it, you may need braces again. So, it's crucial to follow your orthodontist's instructions and wear your retainer as directed to avoid unwanted teeth shifting.
Genetics
There are a few potential reasons why your teeth may be shifting after having braces, but one possible explanation is genetics. Genetics plays a vital role in the development of our teeth and the overall structure of our mouth.
If you have inherited certain dental traits from your parents, such as having crowded or misaligned teeth. This can make it more difficult for braces to permanently straighten them.
Our teeth are influenced by genetics more than we realize. The size and shape of our jaw, as well as the position and size of our teeth, are determined by our genes.
Therefore, even after braces, our teeth may continue to move to their predetermined positions. This emphasizes the importance of wearing retainers and following up with regular check-ups with our orthodontist to ensure our beautiful smile stays in place.
Missing Dental Appointments
Regular appointments are essential for maintaining the progress made by braces. This is to maintain the progress made in straightening your teeth.
These appointments allow for necessary adjustments to be made to wires and brackets. This ensures that the teeth are continuing to move in the desired direction.
When appointments are missed, it can allow for the teeth to shift back as they are no longer being properly monitored and adjusted. It is vital to attend all scheduled appointments to prevent any setbacks in your orthodontic treatment.
Common Reason for Teeth Shifting After Braces
In conclusion, teeth shifting after braces is a common occurrence due to various factors. These include genetics, tooth grinding, and lack of retainer use. To maintain the results of orthodontic treatment, it is essential to wear retainers as instructed by the orthodontist.
Don't let your hard work and investment in braces go to waste. Schedule a consultation with your orthodontist for proper guidance and to ensure the long-term success of your braces treatment.
If you find this article helpful, check our blog for more!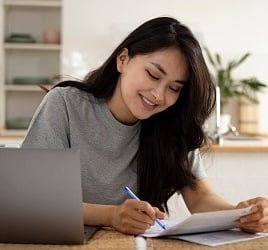 Amanda Byers is a graduate of Columbia, where she played volleyball and annoyed a lot of professors. Now as Zobuz's entertainment and Lifestyle Editor, she enjoys writing about delicious BBQ, outrageous style trends and all things Buzz worthy.