Child custody laws vary from one state to another. All divorcing parents should understand divorce laws in the state before applying for child custody. Nonetheless, engaging an attorney in the process will go a long way. The legal professional offers numerous services and will help determine what's best for the child.
What are the legal issues to know when applying for divorce?
Child custody is a critical aspect of divorce. Every parent may want to maintain custody of the kids, but the attorney will determine this based on various factors. There are multiple things to know when applying for child custody in Houston.
First of all, both parents have an equal claim until custody is established. Both parents and the child should agree on the visitation schedule; otherwise, you may need to make a custody agreement in court.
Child custody laws revolve around what is best for the child. Therefore, as you apply for divorce, act in a way to show that you have the interest of the child at heart. Also, work in collaboration with the other parent on custody issues until a court determination is made. Again, you shouldn't take the child out of the state.
Why hire an attorney during a divorce?
1. Stress reduction
Divorce attorneys have a vast understanding of the law and will handle most of the processes. They not only offer guidance but will help avoid a lot of stress when fighting for child custody and resolving issues with your partner. The professional will handle the legal formalities in the custody case, allowing you time to perform other day-to-day tasks.
2. Speedy case resolution
An attorney has adequate skills and experience to handle a child custody case. They understand different clauses regarding child custody during divorce. With such a professional, it is easier to make a proper case determination, which saves a lot of time. With a skilled attorney, you expect a faster resolution of the custody case. And this saves time on the lengthy paperwork associated with divorce and child custody cases.
3. Avoiding mistakes
Divorce cases involve multiple processes, and you can make costly blunders when fighting for child custody. You can easily lose the custody of your child if you lack a skilled lawyer by your side. However, a competent attorney will ensure proper management of your case and avoid a lot of tension when fighting for custody.
4. Advice& Guidance
A skilled divorce attorney will guide you on the steps to take when filing for child custody. They will help you understand your rights and the laws regarding child custody in the state. Again, the professional will handle all the paperwork to ensure a smooth process. It's easy to get a favorable court outcome with an attorney than without. Also, the process will take short, allowing you time to focus on other essential tasks.
The Bottom Line
There are various laws governing child custody during divorce. Understanding these laws helps, and hiring an attorney will help in the process. The professional will share information and insight on unclear issues and offer the necessary guidance.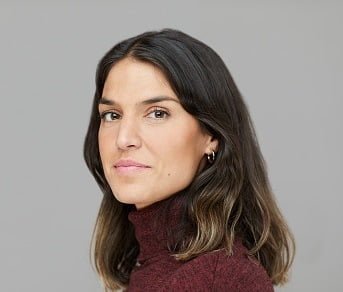 Lisa Eclesworth is a notable and influential lifestyle writer. She is a mom of two and a successful homemaker. She loves to cook and create beautiful projects with her family. She writes informative and fun articles that her readers love and enjoy.